In 2020, Emily Shaw skyrocketed to TikTok fame after convincing her parents to let her renovate their home—without spending a cent, chronicling the whole process on her TikTok handle, @emilyrayna. (Rayna is Shaw's middle name.) An online career was born. "I never viewed being a content creator as a possibility for myself as a low-income person living in New Hampshire," Shaw tells HB. The timing was right: An interior architecture major, Shaw had an internship lined up at a big architecture firm pre-pandemic, but the job was sidelined in 2020 leaving her on the hunt for a next step.
"Right as I was supposed to graduate from college and start my career, the pandemic shut everything down," Shaw recalls. No matter—if you follow her on social media, you'll know that she doesn't shy away from curveballs. Making a name for herself with creative home DIYs and clever solutions, she swiftly established a devoted fan base (now five million followers and counting). During the holiday season, her curvy tree collar video went viral. One commenter said, "WOW, I don't know what to say anymore😳 You keep doing it girl, where does your creativity end?"
More From House Beautiful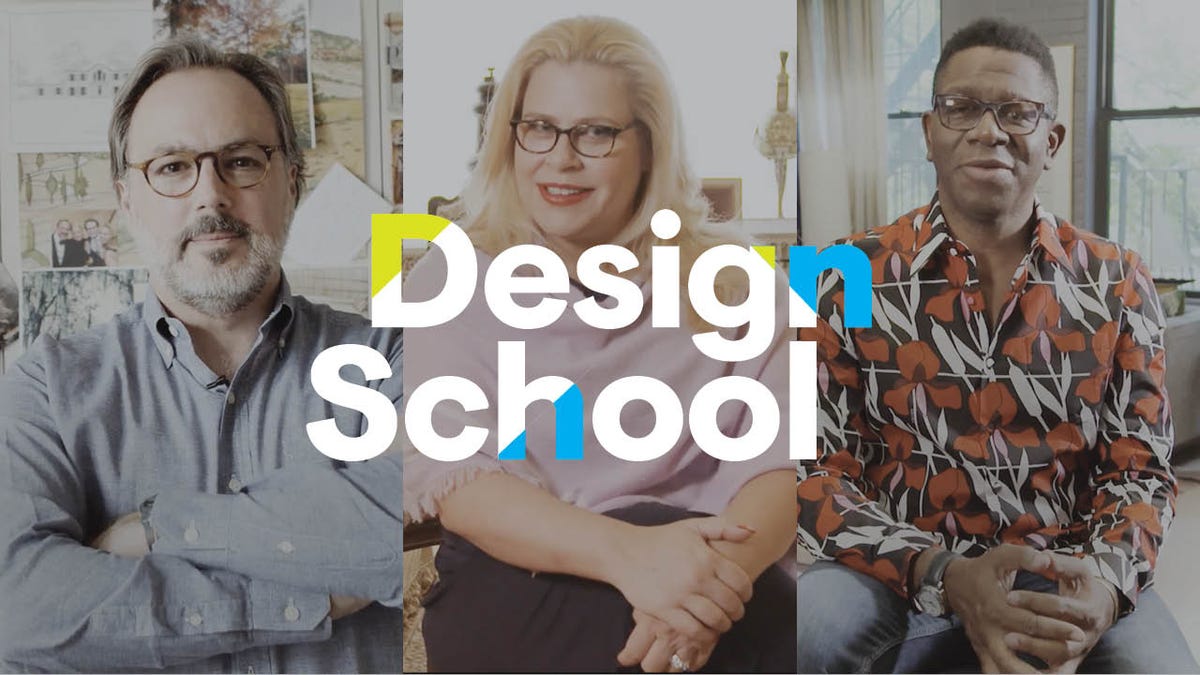 Shaw's content—room design ideas, Dollar Tree flips, furniture DIYs, renovation updates, and the like—draws people in from all backgrounds. They value her insight and knowledge, but also her playful personality and authentic creativity. Through her work, the 24 year-old-old looks to inspire: "Even if it's just one small DIY project, I hope it makes someone excited and confident about their surroundings."
After spending two years renovating and designing other people's spaces, Shaw was finally able to buy a house of her own. A proponent of thrift shopping and up-cycling furniture, Shaw has been customizing her interiors to incorporate the unique pieces she's found. "My favorite part about working on my own home is that I can be crazy about all the details that I want to be. I want my house to have so many stories and each corner you see was a moment in my life with memories and growth over time that led to a finished product."
Now a certified pro in the online world, Emily is most excited to see that mental health in the home space is starting to be prioritized. "For years, design has been watered down by the need for sales and interiors have become white boxes. Lately, I've been seeing more discourse online about how personalized spaces can benefit our mental health and it makes me so excited for the future of design."
---
Q & A
House Beautiful: What is your earliest design memory?
Emily Shaw: As a kid, around six or seven, I wanted custom wall art but couldn't afford it. I remember that I had a piece of printer paper that I drew the interior of a room that I hung on my wall with tape and I would continuously make characters that I would cut out of paper and interchange on the art to update my decor for the seasons.
HB: What drew you to the home/design online space?
ES: I was drawn to the home design space before I was drawn to anything online. Once I entered the online space, basically overnight, I realized that there is a lot of negativity online when it comes to design and I felt like I had the perfect opportunity to make a safe space. My previous goal was to design exciting public spaces so that people could see what I created, but now I work on homes in an exciting way that actually helps others who want to better their surroundings.
HB: What is your latest, "TikTok made me DIY it" project?
ES: Using a hand mold to dip my hand into. I saw so many couples on TikTok dipping their hands to create decorative molds and I had the idea that I could use my own hand to make a toothbrush holder. I love taking trends like that and spinning them into something new!
HB: Where do you love to shop for home decor online?
ES: I love thrifting and supporting small businesses whenever possible so I am a HUGE Etsy fan, I find so many fun pieces on there. I also do a lot of shopping on Facebook Marketplace. Most of the pieces I find are random one-offs from different brands, but in-person I basically live at The Home Depot and Lowe's!
HB: What do you love and hate the most about being "very online"?
ES: I absolutely love connecting with other creative people online who not only watch my content, but also share more ideas and insight in my comments and messages. The amazing part about social media as a whole is being able to hear from so many different people and become a better designer because of it. My least favorite part about being online is definitely being misunderstood. It's hard to control what content others get to see from you, and a lot of times people will be harsh or say hurtful things without knowing your intentions or story.
---
Meet the rest of the 2023 House Beautiful Creator Class here.
---
Follow House Beautiful on Instagram.
Kaitlin Kemp is House Beautiful's Social Media Coordinator who's on a mission to bring more positivity and joy to the digital space. She is an avid content creator and loves engaging with people across the globe.