The love connection between music and cars is one that has spanned generations and genres, with the machismo and boastful nature of hip hop being a natural fit amongst them. Chicago transplant Derek Lowe, known in Athens as the rapper Uniqe, is one of many who also find their passions meeting at this intersection. On Apr. 7, Lowe released his debut album Pretty Boys Driving Beautiful Cars around the theme of the music and car scenes being intertwined.
TikTok and Instagram Reels have given a digital push to these scenes going hand-in-hand. Lowe points to Memphis-turned-West Coast rapper Xavier Wulf as an example: As an artist, his songs became popular in editing car videos, and now he has a touring concert series that doubles as a car meet. Being in the car scene, Lowe explains that he has easy access to rare and weird cars for music videos, and it's a built-in audience who has gotten behind the concept and been supportive of the process even before the album was released.
However, on a larger scale, this album is a culmination of Lowe's experiences since moving to Athens in 2017. The move happened because of his father's job, but at 18 years old, Lowe decided to stay in Athens when his father moved back a year later. He immediately immersed himself in the downtown hip-hop scene, found a collective of artists to mentor him and met his current partner—all of which solidified to him that he should stay to grow as a person and an artist.
"I could have just stayed in Chicago and went down the route that I know would have not been super healthy… It was easier to grow here than Chicago," says Lowe. "Trvy [Trevor Wiggins] was a big part of that. I learned a lot working with all my homies, working with other people and friends that collaboratively do the same thing. Like in Chicago, I did have friends that did that, but they didn't work as hard, then I came here, and that's whenever I started growing."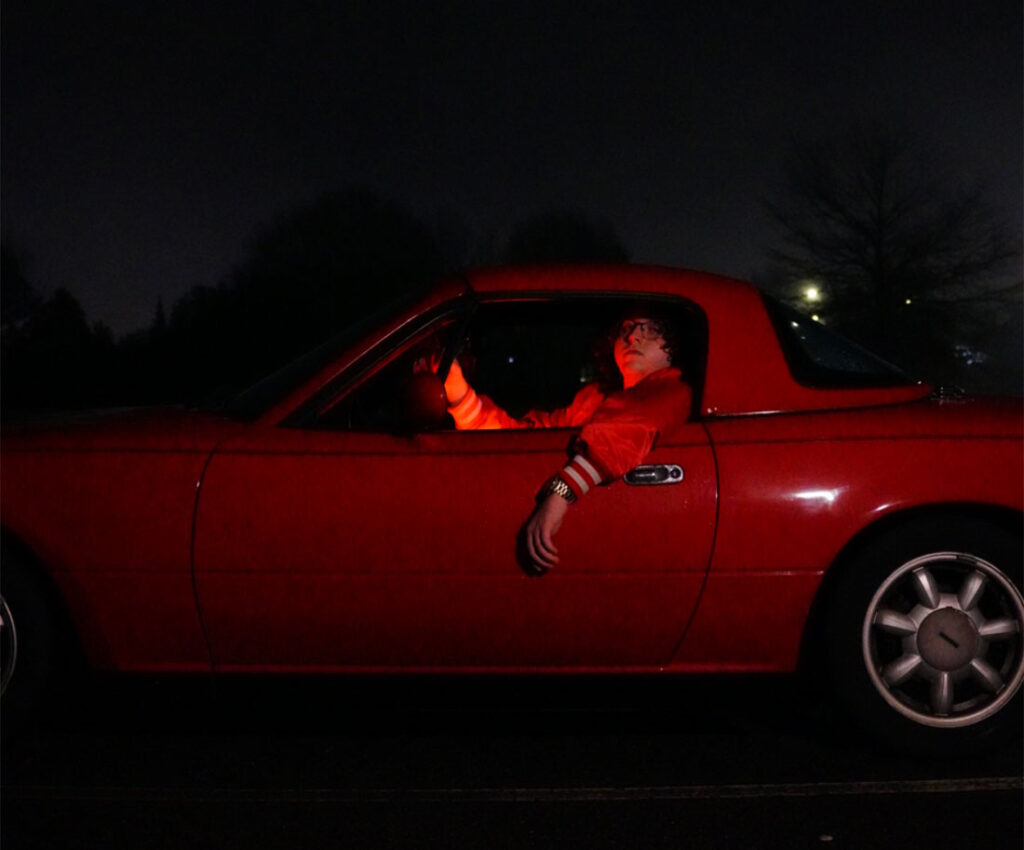 Uniqe has previously released two self-produced and self-engineered EPs, The Uniqe Experience in 2016 and Issa Trip in 2018, that can be described as having a very modern hip-hop sound with strong party vibes. Pretty Boys Driving Beautiful Cars is what he considers his first professional album that represents a more polished version of what he's capable of as an artist. The entire album was engineered and primarily produced by Abraham Cruz, whose tag is Cruzbeats.
"I had this crossroads, that I think I hit in 2020, where I was like, OK, I don't want to make beats anymore, because if I just keep trying to focus on songwriting, my attention will be there so I can fully develop in that range," says Lowe. "It was super interesting collabing with Cruz. It was two guys coming together, like two peas working in the same pod."
The fast-flowing single "Slide" came out in 2020, and this led to Lowe creating 30–40 more songs with Cruz before landing on the concept for Pretty Boys Driving Beautiful Cars. Lowe was faced with the question of how to convey the image and ego of this premise into music while also representing his own personality and humor. Once he committed to just making the music authentically, the material came easily and naturally.
"The biggest thing I've noticed when working an entire project with an artist is trying to get the artist to one-up themselves. It's easy to fall into the same formula for artists in their creative process," says Cruz. "I gotta make sure they fall in love with what they make."
The bottomline of this album for Lowe is that if you focus on the art, making good music and portraying yourself genuinely, then the final product will garner more success. It's his showcase of how far he's come to old fans, and it's his polished introduction to first-time listeners. Lowe already has three music videos shot by Garret Boyd, aka Goodie, that will be released soon. 
In celebration of the album release, a show will take place on Friday, Apr. 14 at Wonderbar featuring performances by close friends, like BYV_Trubb and 1dad0kids, and artists featured on the album, like Blesstheplaya and Goodie. Lowe says that he's bringing an even higher level of energy and outlandishness to his performance, and he wants it to feel like a family affair.
"I had a lot of support from different angles. That's why this project means so much to me, because this was more than just an effort on my part and Cruz," says Lowe.
WHO: Uniqe with special guests
WHERE: Wonderbar
WHEN: Friday, Apr. 14, 10 p.m.
HOW MUCH: FREE!
Like what you just read? Support Flagpole by making a donation today. Every dollar you give helps fund our ongoing mission to provide Athens with quality, independent journalism.