When it's time to take a break from traffic and the day-to-day tasks of city living, you need a spot to retreat and nestle into. Discover the absolute best camping near Cleveland!
1. Ottawa Overlook Backcountry Site
Location: Brecksville, OH
The Ottawa Overlook Backcountry Site is located just off the Buckeye Trail. If you're looking for a secluded spot where there aren't a ton of other campers, it's worth visiting. There are only three tent sites here that each accommodate up to four people. Although Cuyahoga Valley National Park is great for daytime outdoor exploration, in order to stay the night, you have to find your way over to this campsite run by the Brecksville Reservation.
2. South Bass Island State Park
Location: Put-In-Bay, OH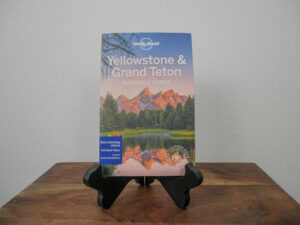 This spot is unique in that you get to camp out on an island! It's a perfect place to relax and recover as the sound of gentle Lake Erie waves lap up on the shore all around you. During the day, you can go boating, swimming, fishing, and enjoy local food. At night, you have the option to set up a tent or stay in a cabin. There are options for electric and non-electric spots as well.
3. Geneva State Park
Location: Geneva, OH
Also located by Lake Erie, Geneva State Park offers plenty of camping opportunities and it only takes an hour to arrive from the busy downtown area of Cleveland. There are a total of 19 campsites that have both electric and full water capabilities. Beyond that, there are 74 campsites that offer electricity. Should you need it, you have the option to use toilets, showers, and even laundry (just don't forget your coins!). Aside from the sites, you can explore a playground, basketball court, and volleyball courts, and even a camp store that's open seasonally.  
4. Lake Metroparks
Location: Willowick, OH
Lake Metroparks is for those of you who truly relish a rugged outdoor experience. These campsites aren't just for anyone. You first have to arrive by kayak or hike in before you can set up camp and take in the views. This place is nice and quiet, but there are a few amenities. Picnic tables, a fire pit, and firewood are available for use. That's about it, though. Don't expect to find a restroom or shower in this area. You'll have to rough it a bit, but it's worth it for the scenery and seclusion, along with the many hiking and biking trails.
5. Lake Erie Bluffs
Location: Perry, OH
Lake Erie Bluffs is yet another camping spot that overlooks Lake Erie! It's close enough to the city that you can make it a quick weekend getaway and you can check out the observation tower while there. There are gorgeous beaches and if the season is right, you also get to enjoy some seriously beautiful wildflowers.
Up Next:
Thank you for reading! Have some feedback for us? Contact the AZ Animals editorial team.