Micaela Diamond
(Photo by Emilio Madrid for Broadway.com)
The Broadway Show with Tamsen Fadal is once again celebrating first-time Tony nominees. Fadal and Paul Wontorek sat down with Ain't No Mo's Jordan E. Cooper, Parade's Micaela Diamond, Some Like It Hot's J. Harrison Ghee, Kimberly Akimbo's Bonnie Milligan, & Juliet's Betsy Wolfe and Cost of Living's David Zayas.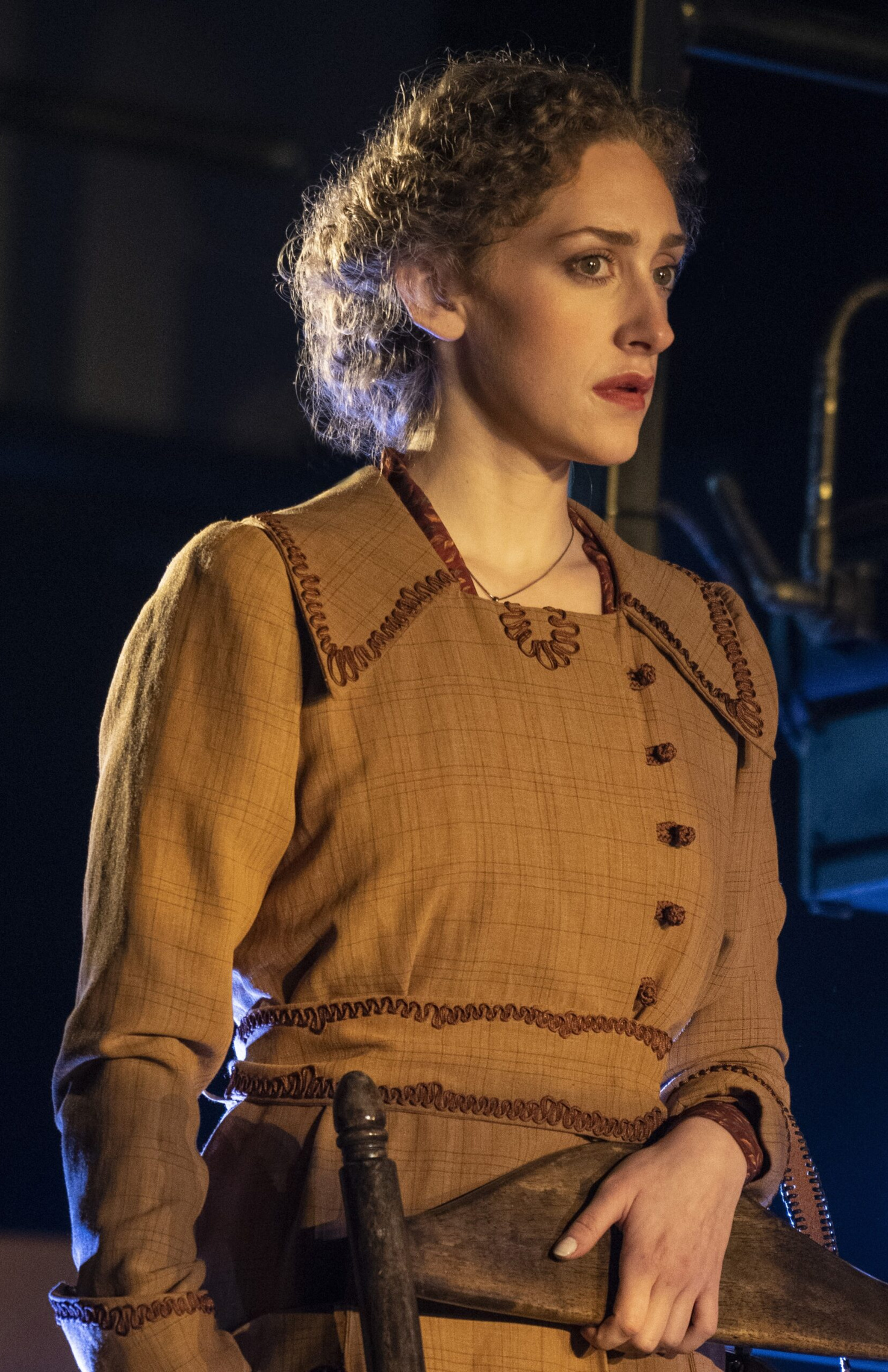 Micaela Diamond, who made her made her Broadway debut at the age of 19 in The Cher Show in 2018, stars as Lucille Frank in the Broadway revival of Parade  alongside Tony winner Ben Platt, who portrays Leo Frank in the production. Created by Alfred Uhry and Jason Robert Brown, Parade is based on the real-life story of Leo and Lucille Frank, a newlywed Jewish couple struggling to make a life in the old red hills of Georgia. When Leo is accused of an unspeakable crime, it propels them into a test of faith, humanity, justice and devotion. 
Platt won a Tony Award for Dear Evan Hansen in 2017 at the age of 23—the same age Diamond is now—has been supportive of his young co-star. "It's really so joyful to have him around to remind me to stay present," she said. "Ben has been such a beautiful, solid ground to remind me that we have to take these moments in. I don't take it for granted. I know that I am deeply lucky and also proud of the work that I've done."
Another big supporter of Diamond is her mother, Karen. After appearing in a community theater production of The Sound of Music, Diamond was determined to continue performing, and her mother saw to it that she did. "I grew up in Margate, New Jersey," she said. "I started dancing, and I remember she was like, 'You're growing out of your dance studio, so I'm just going to make one.' She created this dance studio in Margate and hired all these amazing teachers. I did a million classes with all my friends. Like, who would think of that?"
When Diamond was in the seventh grade, she and her mother moved to New York City. They still live together. "It was always just us," the actress said. "She's always been ready for adventure. She's never done theater—just loves it. She loves supporting artists and is so fulfilled by it. That is the reason I'm sitting in this chair."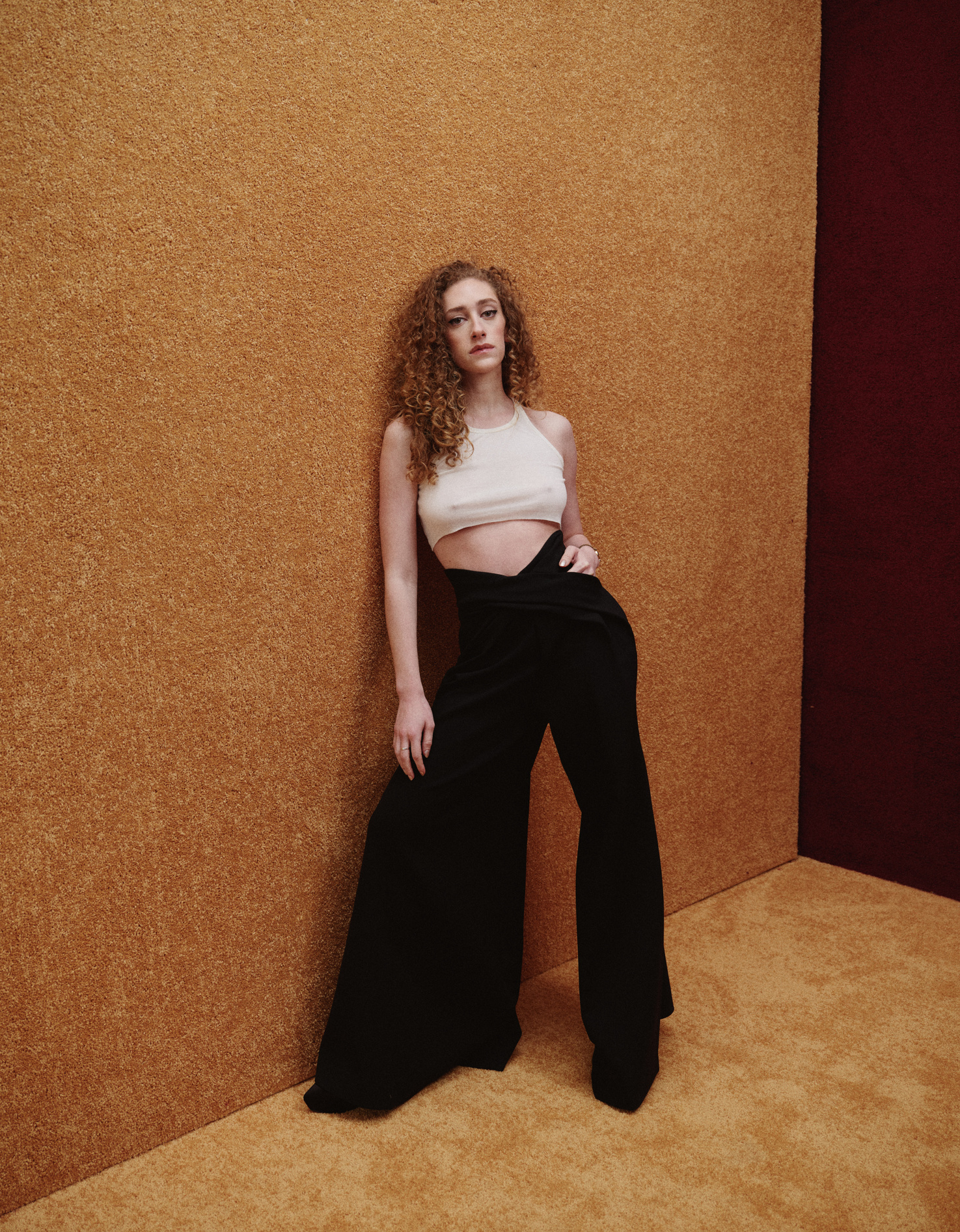 After settling in New York City, Diamond attended LaGuardia High School, a haven for burgeoning performers. She made time to take in filmed musicals like My Fair Lady and Funny Girl at the Library of the Performing Arts, which is close to LaGuardia. "I was definitely one of those kids who DVRed the Tonys," she said. "It was my mom and I's Super Bowl."
As she gears up to attend Broadway's biggest night, Diamond is considering what got her to this moment. "I absolutely could have never imagined it. I booked Cher right out of high school," she said. "I was so grateful to the other women in that cast who helped guide me as I was 19 and growing up and figuring out who I wanted to be in the world. This process feels like I know who I am more. I'm able to be the kind of artist I want to be. Parade is such a great vessel for that. I grew up Jewish, and I am so grateful that my family can come see it and feel seen when we light the Shabbat candles and when Ben says [the Jewish prayer] the Sh'ma at the end of the show. There are so many moments that feel like core memories to my family now. I'm honored to give them that gift."
---
The Broadway Show with Tamsen Fadal 2023 Tony Awards Special airs on 118+ stations across the country all weekend and in New York City on PIX11 at 7:30PM ET on Saturday, June 10.
---

The Broadway Show Credits: Directed by Zack R. Smith | Executive Producers: Tamsen Fadal, John Gore, Lauren Reid and Rich Jaffe | Tony Shoot Producers: Paul Wontorek, Beth Stevens, Caitlin Moynihan and Lindsey Sullivan | Videographers: Ben Castro, Luis Ferrá, Eddie Lebron and Nick Shakra
Photo Credits: Photography by Emilio Madrid | Styling: Eliza Yerry | Hair/Makeup: Rachel Estabrook and Monique Gaffney, Angella Mendillo for David Zayas | Photo Assistant: Alan Padilla