Although it has never been confirmed by Kim Kardashian herself as to who she lost her virginity, there are claims about it. Back in 2012, she revealed the age when she got all intimate with a partner. However, at the time, the socialite did not mention any name. But since then a celebrity biographer named Sean Smith claimed the person was none other than TJ. He is the nephew of the late Michael Jackson. But it is still only a claim since it has not been confirmed by any reliable source. Nevertheless, a lot of events make it highly possible that TJ was the person to whom Kim K lost her virginity.
In 2017, the SKIMS co-founder appeared on Jimmy Kimmel Live where she was interviewed by Jennifer Lawrence as a guest host. Although she once again did not name the person to whom she lost her V-Card, she did reveal which sibling in her family was the first to lose it.
Kim Kardashian Reveals The First One to Lose Their Virginity Among Her Siblings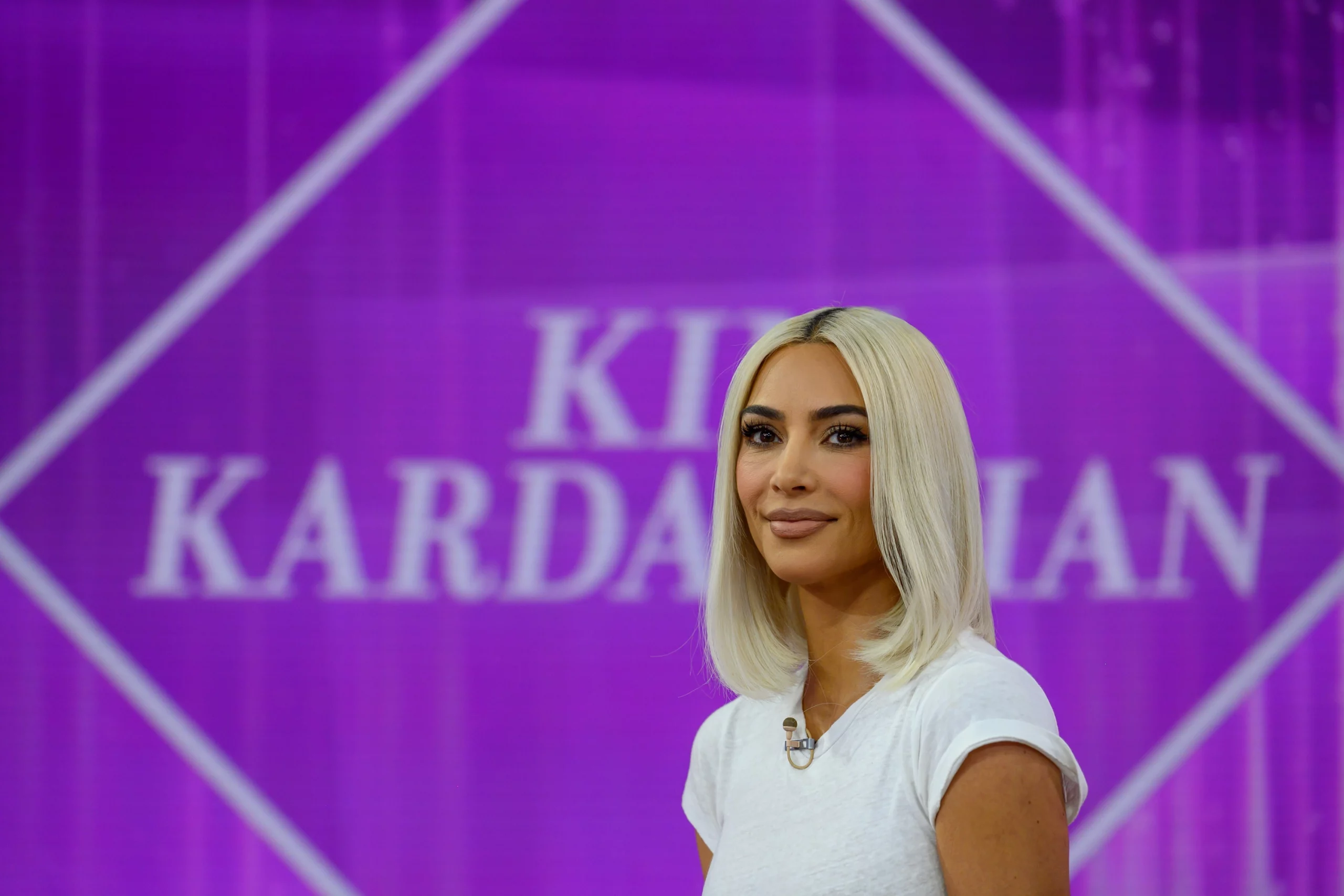 Back in 2017, Kim Kardashian appeared as a guest on Jimmy Kimmel Live and was interviewed by Jennifer Lawrence. Among many topics of discussion, the socialite was asked about who among her sibling lost their virginity first. Many would have guessed Kourtney being the oldest would be the one, however, Kim K's reply was different. According to the fashion mogul, it was she who lost her V-card first. After that, she was also prompted to answer if she had ever been cheated on. She responded with a confirmation and even shared that she used her "hacking skills" to catch the person cheating on her.
Also Read: Kim Kardashian's Cryptic Tweet Confirms She's Doing the Best She Can To Move on From Kanye West Marrying Bianca Censori Behind Her Back
But just like always, the SKIMS co-founder did not reveal the name of the person. Although it is known that she had been around 14 years of age when she was prepared to get intimate physically. In 2012 she shared with Oprah saying,
"I think I'm going to, or I want to"
Referring to the beginning of her intimate life, she also mentioned that Kris Jenner (Kim K's mom) helped her with birth control during that time.
Also Read: Kim Kardashian Jealous of Kylie Jenner's Success? Kim K Using Kylie Cosmetics For Infamous Bare Face 'Chav' Look TikTok That Got Her Super Trolled Was a Dig at Kylie?
Who Did She Lose Her Virginity To?
Kim Kardashian has revealed in the past the age at which she was prepared to be physically intimate for the first time. Kim K also shared that she was the first one to lose her V-card among her siblings. But never has she ever mentioned any name in relation to losing her virginity. But According to celebrity biographer Sean Smith, the person is TJ Jackson (Late Michael Jackson's nephew). Jackson confirmed that he dated the SKIMS co-founder and it had been around the time his mother passed away. That was the year 1994, during which Kim K had been 14 years of age.
Also Read: "I am saying this as a 55-Year Old Wealthy man": Joe Rogan Gets Honest About How Kim Kardashian and Her Sisters Are Negatively Affecting Fans
Source: Youtube