It has been 14 years since Michael Jackson passed away, but we're still getting small glimpses into the King of Pop's reign. On Tuesday, Prince Jackson posted a sweet tribute on Instagram to commemorate what would've been his father's 65th birthday. "Happy birthday dad. I miss you and I love you," Prince wrote. "You may be gone but not forgotten. You're in our hearts each and every day." While the comments were flooded with birthday wishes, the House Beautiful team was quick to notice the picture offered a rare look into Neverland Ranch.
For real-estate enthusiasts, Neverland Ranch is known as one of the most extravagant celebrity properties of all time—and for good reason. The "Thriller" singer reportedly picked up the California estate for a whopping $19.5 million in 1980s. Of course, Neverland Ranch was no ordinary home: Esquire shared thatJackson transformed the 2,700-acre property into a "magical land where children never grow up." In addition to a 13,000-square-foot Tudor-style main residence, a 5,500-square-foot movie theater, and four-acre lake, the premises also boasted a full-fledged amusement park.
Since Jackson's passing, the property has been back in the spotlight as a key part in Leaving Neverland, a two-part documentary that explored the allegations of sexual abuse against Michael Jackson. After five years on the market, Neverland Ranch was eventually purchased for $22 million in 2020.
More From House Beautiful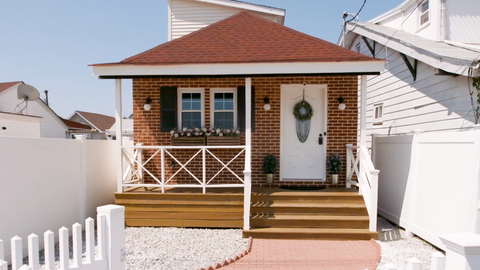 Since Neverland Ranch is famed for its opulence and role in pop culture, we were a little surprised when Prince's Instagram revealed that the kitchen was so…well, normal.
With wooden cabinets, granite countertops, and a beige tiled backsplash, this culinary space looks just like a lot of other kitchens from the early aughts. While we'd expected something a little more extravagant—and would argue this look is outdated today—his former kitchen was a sign of the times. And who knows, perhaps today's celebrity kitchens (like Britney Spears's rustic Mediterranean space) will feel equally old-fashioned in a few decades.

Kelsey Mulvey is a freelance lifestyle journalist, who covers shopping and deals for Good Housekeeping, Women's Health, and ELLE Decor, among others. Her hobbies include themed spinning classes, Netflix, and nachos.