Calling all HGTV fans: There's a new renovator in town. While we all know (and love) Christina Hall, Jeremiah Brent and Nate Berkus, and the El Moussa family, we're thrilled the design channel is welcoming Galey Alix into the fold of VIPs with her new show, Home in a Heartbeat. But while Alix is poised to become HGTV's latest it star, she's not exactly a renovating rookie. Devout design enthusiasts may already be familiar with Alix's viral DIY projects on TikTok and Instagram, where she has amassed 2.8 million and 1.6 million followers, respectively. In fact, according to her website, Alix has completed over 100 renovation projects on her own. Wow.
Want to get to know Alix? We're answering your biggest questions about the HGTV star and Home in a Heartbeat.
Who Is Galey Alix?
Simply put, there's more to Alix than her neutral-toned interiors. Though there's no denying the Home in a Heartbeat star has an impeccable eye for design, Alix actually got her start on (drumroll, please) Wall Street. According to her LinkedIn, Alix has held jobs at big banks like Goldman Sachs and is still listed as a vice president at an investment advisory firm.
More From House Beautiful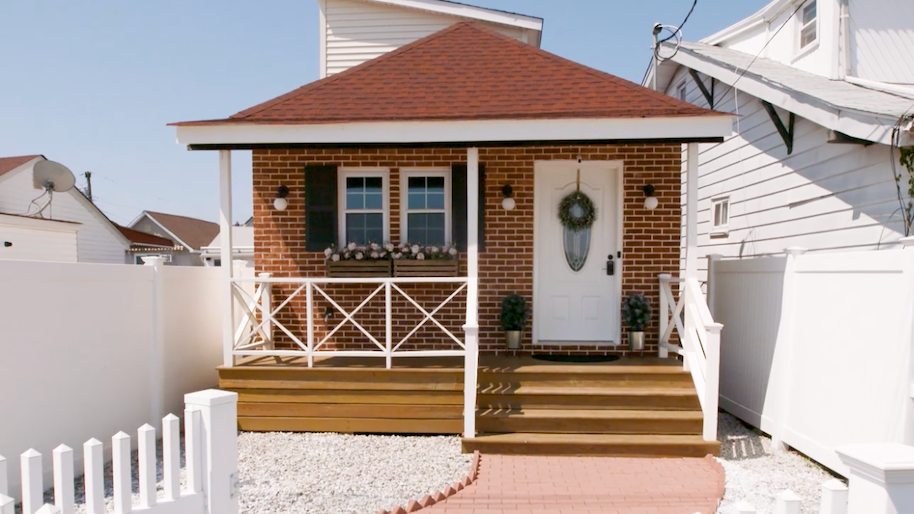 When she's not crunching numbers, Alix spends her time transforming homes from scratch. In fact, her journey to HGTV stardom started when she posted a few DIY projects before taking a social media hiatus, only to return with a handful of followers asking for her help.
Unlike most design projects, which take months, Alix does the whole thing over the course of a weekend. Oh, and did we mention she calls all the shots? Instead of having a long conversations and brainstorming sessions with her clients, she makes the entire process as stress-free as possible for them by following her unique vision. All they need to do is hand over their home—and complete creative license—and find somewhere else to stay.
As for her personal life, Alix lives in Fort Lauderdale and is currently dating Bachelorette alum Dale Moss.
What Is Home in a Heartbeat About?
For her HGTV debut, Alix is giving viewers a behind-the-scenes look at her interior design business. In each episode, she works with a new client to upgrade their home…in just three days. The client selects the room and sets the budget, but it's up to Alix to execute her vision before the long weekend ends. If the show's premiere is any indication, the results are…well, transformative.
How to Watch Home in a Heartbeat?
Since Home in a Heartbeat *just* premiered, you don't have much catching up to do. HGTV airs new episodes on Wednesdays at 9:00 p.m., and you can always stream episodes on Discovery+. (Psst…click here to sign up for a free trial.)