The Kardashians know how to toe the line with the fashion choices, pushing their outfits right to the edge of being scandalous. Kim Kardashian and sister Khloé jumped on the black bikini trend last month, as they appeared to be loving the single life on a gorgeous vacation in Cabo, and the sisters were out on the town again this weekend to take in an Usher concert in Las Vegas. The Good American boss dropped jaws in a savage dress with side butt cutouts, after Kim surprised her with tickets to see the "My Way" singer perform at his Las Vegas residency.
Khloé Kardashian has faced some criticism over the past year or so, from trolls questioning her plastic surgery choices to fans (and even family) voicing concerns about her weight. However, she couldn't be bothered on a recent night in Sin City, where she, Kim Kardashian and several friends sang and danced to the vocal stylings of Usher. Khloé was on fire with a tight alligator skin print dress with large cutouts on the sides that showed just enough hip. Check out her look from Kim's Instagram Stories: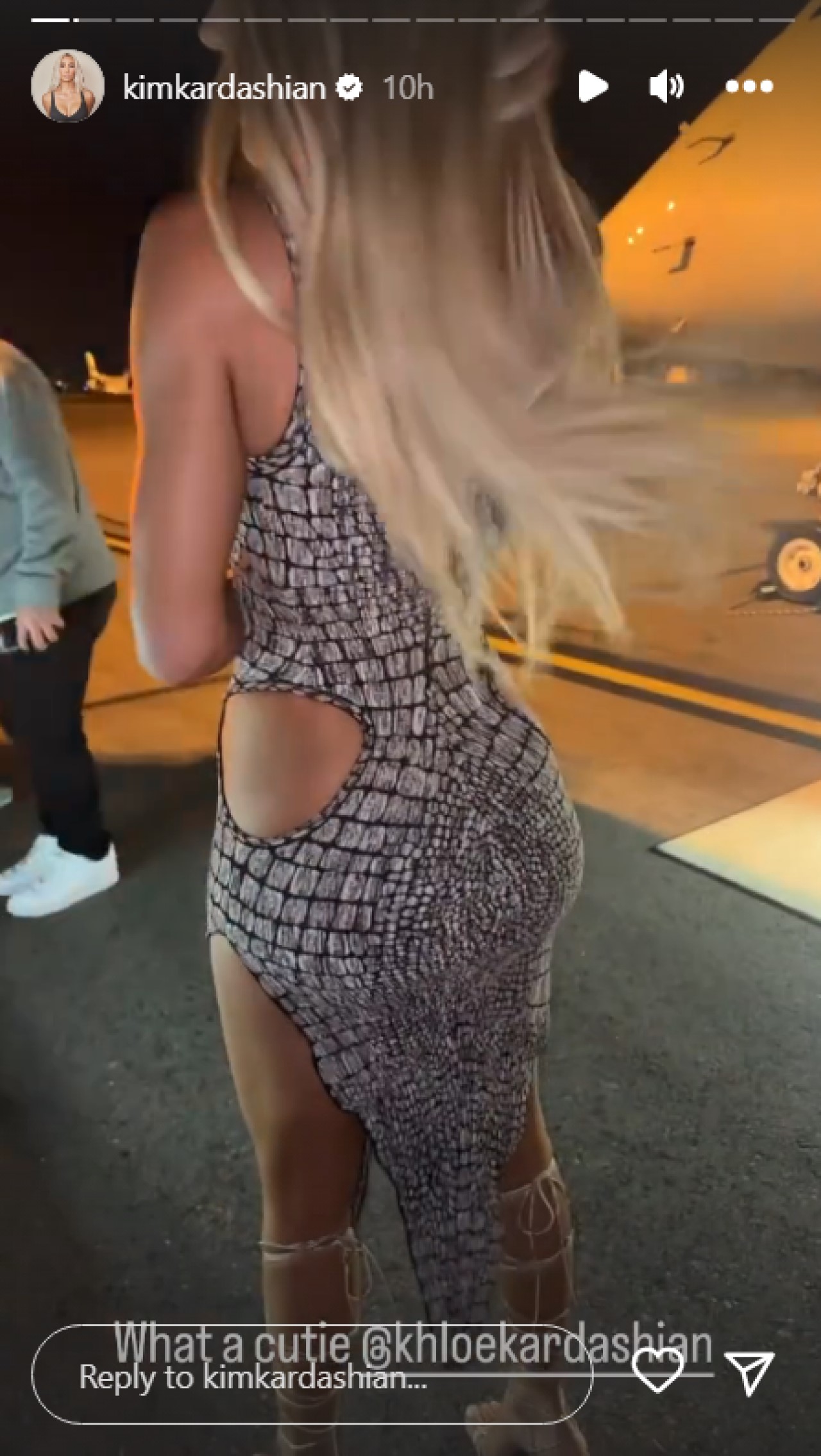 Khloé Kardashian's dress hugged her hips and gave a peek at the posterior, but The Kardashians star's look wasn't quite as risqué as Rihanna's butt-baring leggings or the time Lizzo declared it "ass crack summer." Koko chose to go with the more subtle side-butt look, rather than bring back the visible thong look of the early aughts (a la Heidi Klum). That's not to say Khloé didn't absolutely slay that outfit, and Kim Kardashian was sure to capture her sister in all of her glory: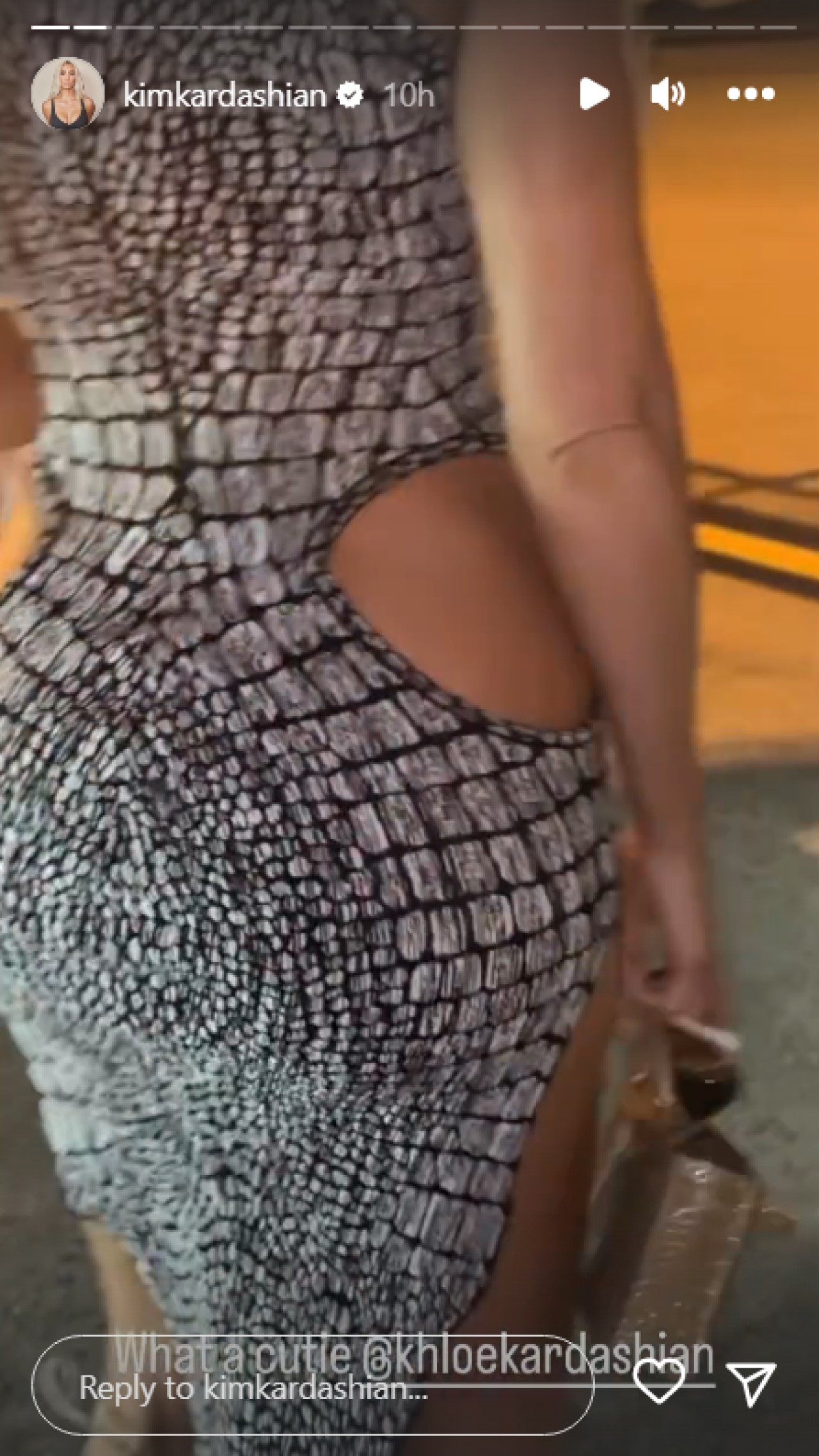 The Usher trip was a long time coming for the sisters and their entourage. Back in October they boarded Kylie Jenner's private jet for a lavish birthday celebration for the billionaire SKIMS founder, but their plans were derailed when the wind was too strong for them to land in Las Vegas. From the looks of Kim Kardashian's social media posts, the trip was worth the wait, as they danced and sang along with the "Nice & Slow" crooner: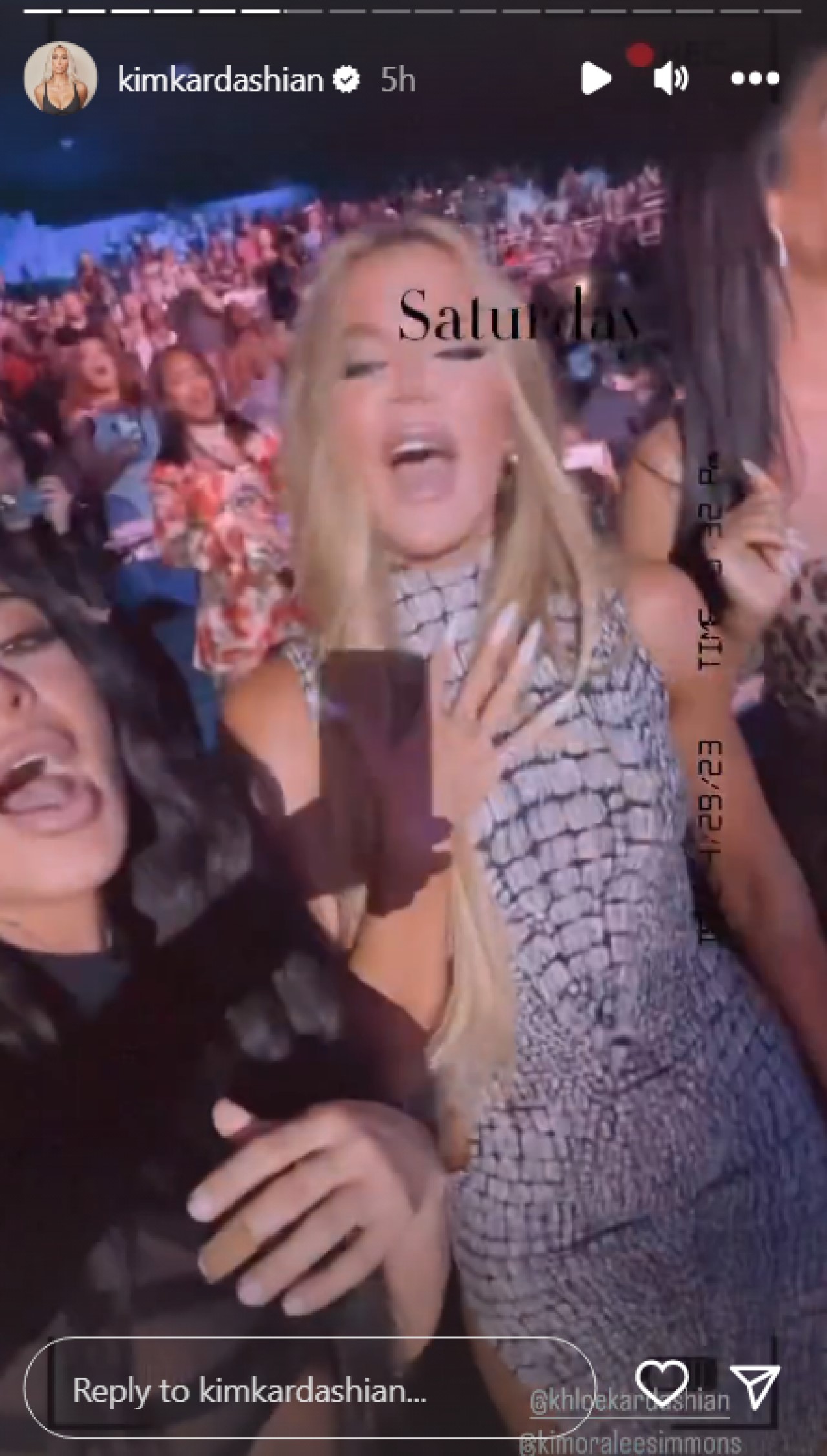 While they didn't get pulled on stage — like Katy Perry did with Kim Kardashian's daughter North West — Usher did give some special attention to his VIP section, who included Kimora Lee Simmons, the star of his "Nice & Slow" music video: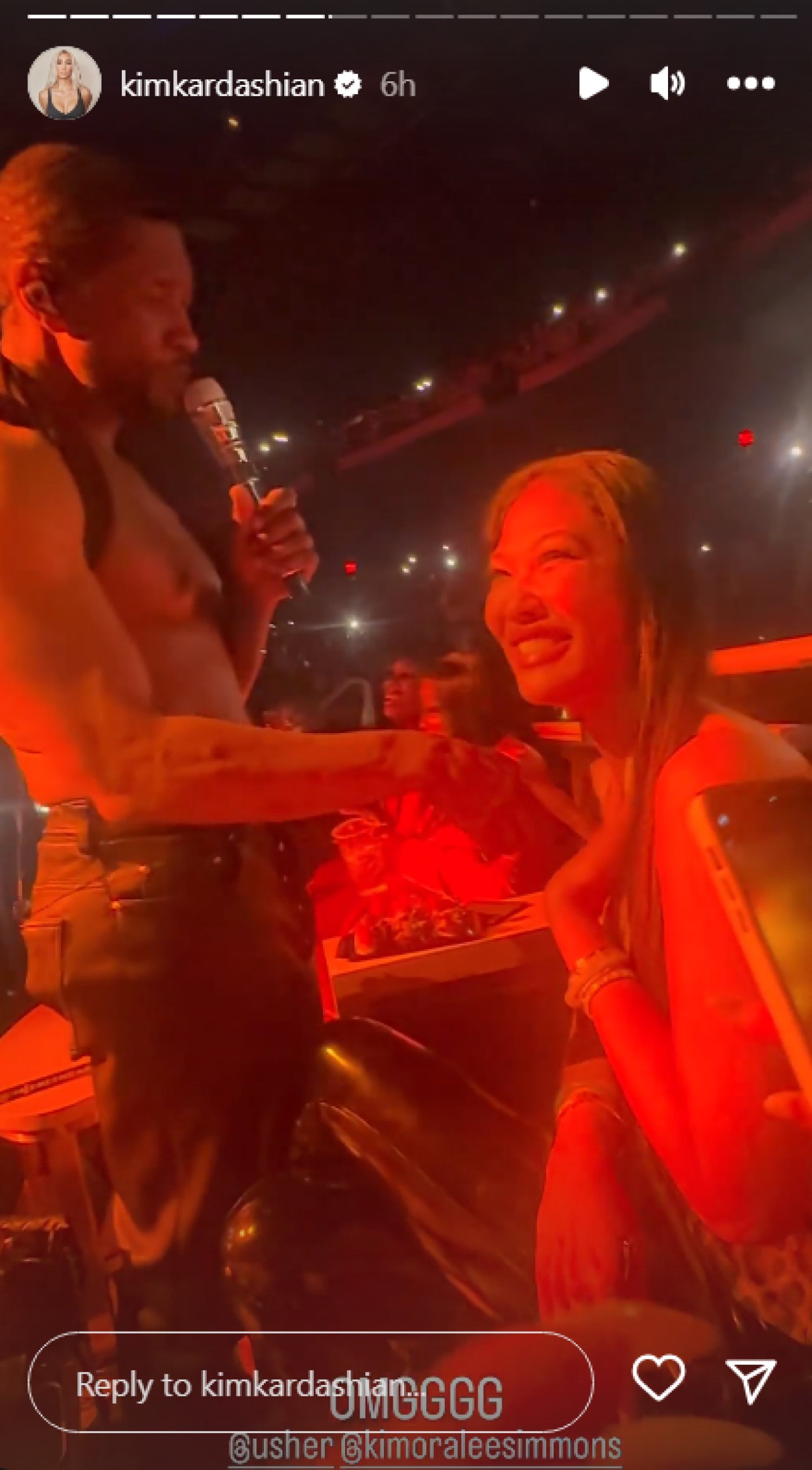 The sisters looked like they were living their best lives, and we can't wait to see what amazing looks the sisters will be showing off when The Kardashians Season 3 finally hits the 2023 TV schedule. The famous family will return to Hulu on Thursday, May 25, and from the looks of the trailer, there will be plenty of drama with their exes. In the meantime, you can catch up on anything you might have missed by streaming Seasons 1 and 2 with a Hulu subscription.