Ariana Grande has had enough of trolls' body shaming her online. The singing megastar took to social media to fight back at those who criticize and shame her physique. Her weight loss had prompted a lot of discussions online, and sadly a huge chunk of it was body shaming attacks on the star. 
However, Grande's latest statements might be hypocritical, as she has been criticized for setting unrealistic beauty standards for a long time. She has also been derided for racial appropriation for pretending to be black, which is very problematic.
Ariane Grande Addresses Body-Shaming Comments
Ariana Grande recently shared a long video on her social media platform to urge her fans to stop body-shaming her. In a TikTok video, the God is a Woman singer opened up about how over the last few years, people have been saying bad things about her appearance. Grande addressed the importance of mental health and reflected on how she went through physical changes for which trolls relentlessly bullied her. 
Although many celebrities have spoken up about how they deal with internet trolling and bullying in recent years. Selena Gomez also requested her fans to be kind to everyone and not speak poorly about anyone's body.
The Save Your Tears singer penned a caption alongside her video,
"You have talked a lot about it [my body] over the past decade or longer so I'd like to join in this time."
Ariana Grande said,
"I know personally for me, the body that you have been comparing my current body to was the unhealthiest version of my body. I was on a lot of antidepressants and drinking on them and eating poorly and at the lowest point of my life when I looked the way you consider my healthy but that in fact wasn't my healthy."
The singer continued,
"The second thing is, you never know what someone is going through. Even if you are coming from a loving place and caring place, that person probably is working on it or has a support system that they are working on it. You never know. So be gentle with each other and with yourselves."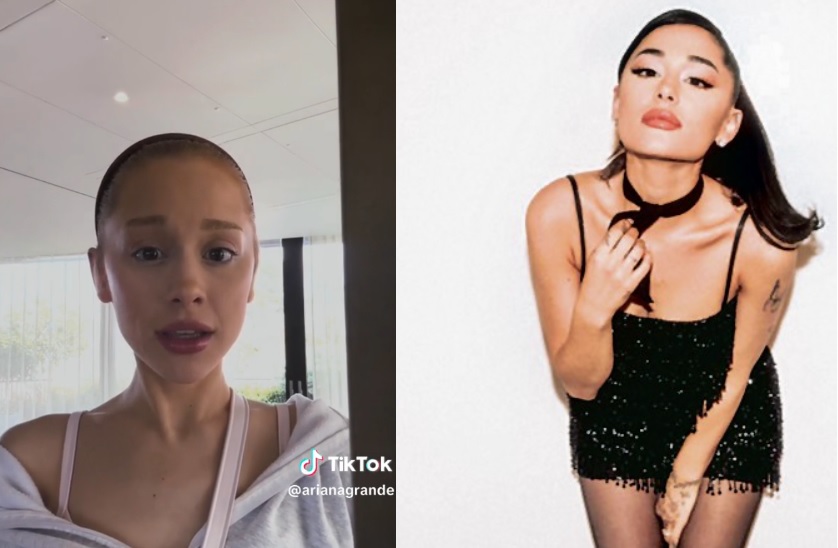 Grande further notes that she was on a lot of anti-depressants and eating poorly. She explained,
"There are many different ways to look healthy and beautiful. I know personally for me, the body that you've been comparing my current body to was the unhealthiest version of my body."
Ariana Grande added,
"I wasn't healthy. I know I shouldn't have to explain that, but I do feel like maybe having an openness and some sort of vulnerability here, something good might come from it."
Last week Britney Spears revealed a distressing episode in which her personal trainer body shamed her and pinched her tummy to tease her about how fat she had become.
Also Read: "We Should Be Gentler And Less Comfortable Commenting On People's Bodies": Ariana Grande Slams Body-Shamers, Calls Her Prime Body Her "Unhealthiest Version"
Fans And Celebrities React To Ariana Grande's Views On Body Shaming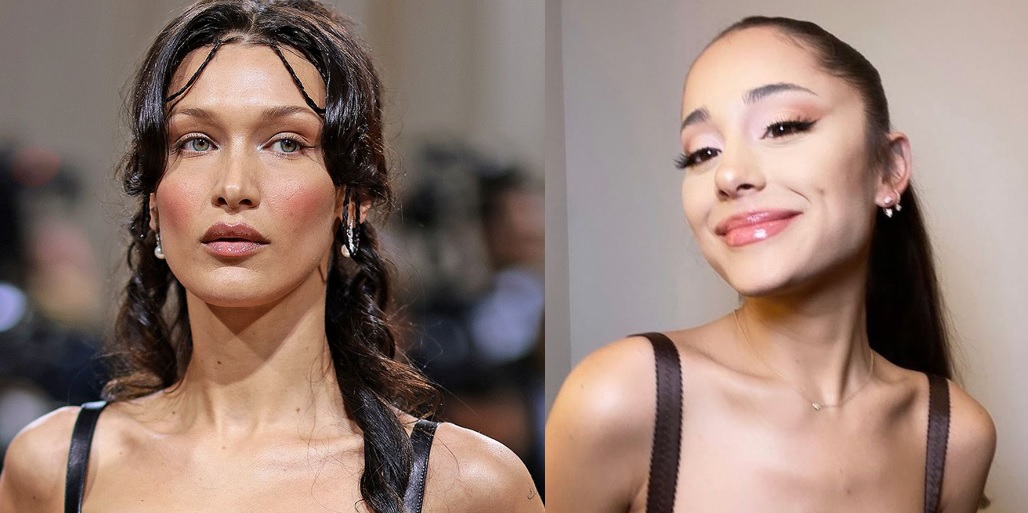 Ariana Grande is undoubtedly one of the best singers in the music industry. Her musical genius and charisma have won her millions of fans worldwide. However, with such popularity and fame comes some unwanted attention. Recently Grande shared how over the last few years people have been body-shaming her which caused her a lot of mental stress. This incident is a sobering reminder of how social media platforms can harm your mental peace. 
Also Read: "I Was On A Lot Of Anti-Depressants": Ariana Grande Breaks Silence On Body Shaming Insults, Confesses She Was Not Happy Before
After the singer addressed several issues in her video, her fans and celebrities came out in support of her, but a few people continued to criticize her for setting unrealistic beauty standards for a long time. Read some of the tweets here.
The viral concern and worry over Ariana Grande is so annoying. The girl is the same size as me, and I know first hand how god damn annoying and RUDE it is to have people constantly talking/asking about your weight and wether or not you're DYING. Body shaming goes BOTH ways….

— tay (@bluudaze) April 10, 2023
Before people even start body-shaming her, no she did not change her face every two or whatever year. pic.twitter.com/GMa0jCpdKv

— attorney grande | fan account (@attorneygrande) December 2, 2021
a sad life is bringing other female artists down(body shaming, not recognizing when flop or is acclaimed) just to make Sel better. we have to EDUCATE "BoYsS" like u and the other. and here u r answering me is cuz the pressure is coming out of you, u know everything i said is true

— kevs (@kjriveraa) February 15, 2019
i cant believe her own fans are body shaming Ariana Grande for this pic??? she looks great i mean look at how healthy and happy she is😭 ari's body is BEAUTIFUL and y'all have no right to body shame her or anyone. fuck you. pic.twitter.com/pjXT39SCNn

— jana⁷ (@uhhmono) June 14, 2020
The supermodel Bella Hadid shared Ariana Grande's video on her Instagram and wrote a caption,
"You never know what someone is dealing with mentally or physically. Disease or depression. Grief or heartache. You just don't, and you will never know until you walk in a day in their shoes."
It continued,
"Instead of unsolicited advice or opinions, judgment or aggression, just try to offer a helping hand and be kind, There is always a reason for the way people look/feel, so try to be soft, especially when you don't know someone or what they've been through."
Hadid added,
"If someone wants to talk badly about another person, remove yourself from the conversation. It's so much cooler to be kind. Love you, guys. And love you, Ari. This is so important, I am very proud of you. It will help so many people. Thank you."
Also Read: "He's One Of The Biggest Celebrities In The World": Jennifer Lawrence Smitten With Pete Davidson's 'BDE' After Mentioning Ariana Grande
Ariana Grande deserves to be treated with respect, and trolls should back off from harassing her. Celebrity, or not, everyone deserves to be treated with respect, and body shaming is disgraceful and unbecoming. Grande's bold slamming of trolls is the perfect way to deal with such individuals.
Source: BBC