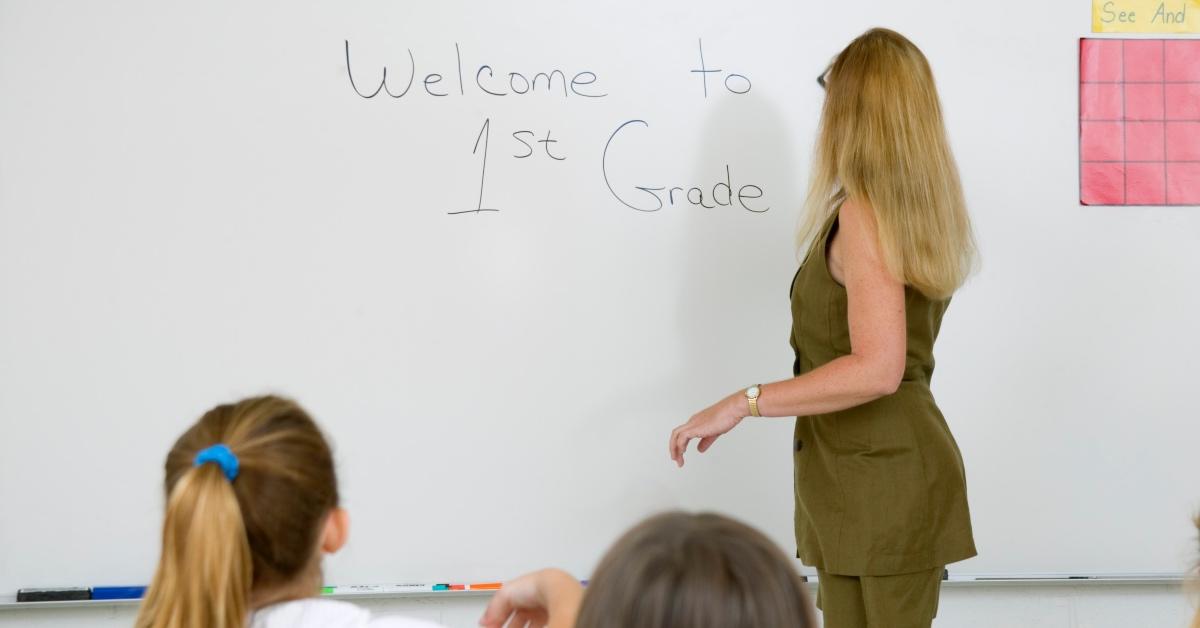 A teacher on TikTok is going viral for their nifty hack to save whiteboard drawings from class. Here's what you need to know.
Some of the most creative humans in the world are teachers. Whether it's finding new ways to store classroom supplies such as paint or markers, creating QR codes to give parents and students fast access to information, or finding new ways to keep students engaged in class, teachers are always coming up with the best "hacks" to keep a classroom running smoothly.
Article continues below advertisement
One teacher on TikTok, @msnunes_draws, recently posted a fun viral hack for how to save beautiful whiteboard drawings. Keep reading for everything you need to know about the hack, explained.
Article continues below advertisement
Here's how to save a whiteboard drawing using one teacher's hack.
On March 17, 2023, TikTok user @msnunes_draws posted her "hack" for preserving whiteboard drawings. In the caption of her video, she wrote, "Ya'll I made a giant sticker! 😂 I wish i had thought of doing this sooner because I totally would've saved some of my previous drawings! I just used clear packing tape. I put it over the drawing vertically before adding another layer of tape horizontally!"
The video shows Ms. Nunes illustrating how the "hack" works by carefully layering packing tape over a drawing, then slowly peeling the tape off the board in sections several days later when the ink has had time to stick to the tape. While Ms. Nunes is preserving the drawing, words over the video read: "POV: you want to make your whiteboard drawing last forever."
Article continues below advertisement
From her bio, Ms. Nunes is an art teacher whose classroom art is dictated by requests from her students. On her page, she's doodled every character from Disney to Naruto! Her videos include time lapses of her drawing the art and erasing the art using various methods — anyone who has spent time in a classroom has to know that sometimes, getting whiteboards to erase is an enormous challenge.
Her whiteboard hack video alone has 3.9 million likes and counting, making it an instant favorite of anyone who has ever wanted to preserve their or students' drawings.