11 September 2023, 15:34 | Updated: 11 September 2023, 15:48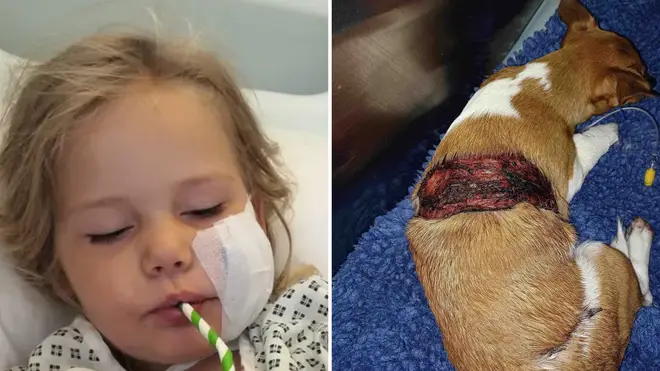 A little girl who lost her cheek when being savaged by a variant of an American Bully is one of a growing catalogue of victims of dangerous dogs, which has led to calls for bans.
The number of dangerous dog attacks has risen by more than a third in the past five years, increasing to 22,000 in 2022 from around 16,000 in 2018. The number of dogs has risen by 15%.
Farrah-Leigh Nichol, 5, became one of this year's victims when she was going to a shop with her father in Stockton-on-Tees on August 12.
She went to pet the dog, which is owned by a neighbour, after asking her dad first – but the Pocket Bully jumped up and bit her cheek off.
Farrah-Leigh now faces a difficult recovery from the appalling injury, as surgeons try to rebuild her whole cheek.
Read more: Home Secretary 'pushing for XL Bully ban' after crazed dog mauls 11-year-old girl in Birmingham
Read more: 'Clearly something needs to change': Keir Starmer calls for action against XL Bully 'devil dogs' after attacks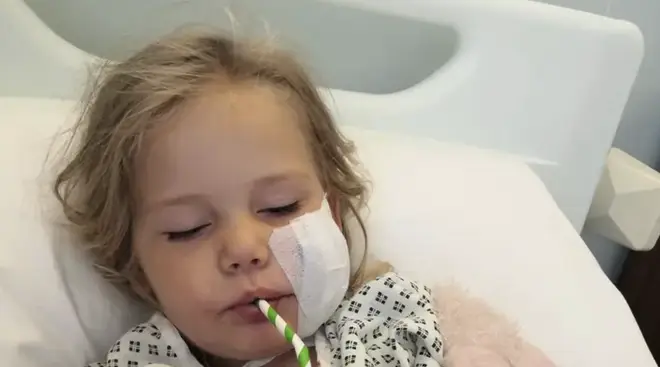 The dog swallowed the flesh itself, so the medics tried putting more fat in its place. But the initial surgery didn't go well, so now they are trying again, according to family friend Shauna Rollinson. The whole ordeal is likely to take months, if not longer.
But Farrah-Leigh is being "super-brave", Ms Rollinson told LBC. She is off school but walking her sister to school.
Pocket Bullies are a mixed breed of American Bully and Patterdale Terrier.
Ms Rollinson said she would support a ban on these kinds of dogs. "It was a pretty brutal attack," she said.
"I would ban them, or at the very least not let them near any young children.
"People kind of say 'Oh it's fine they won't bite.' But how do you know they won't bite?"
The dog itself was seized by police but was not put down.
The attack on Farrah-Leigh came a couple of weeks before the mauling of a dog in north-west London.
Gaia, a Jack Russell, was attacked by a Rottweiler in Cricklewood on August 25.
The Rottweiler, which local man Will Walmsley said belonged to a drug user who begs on the street, tore a wide strip of flesh off Gaia's back.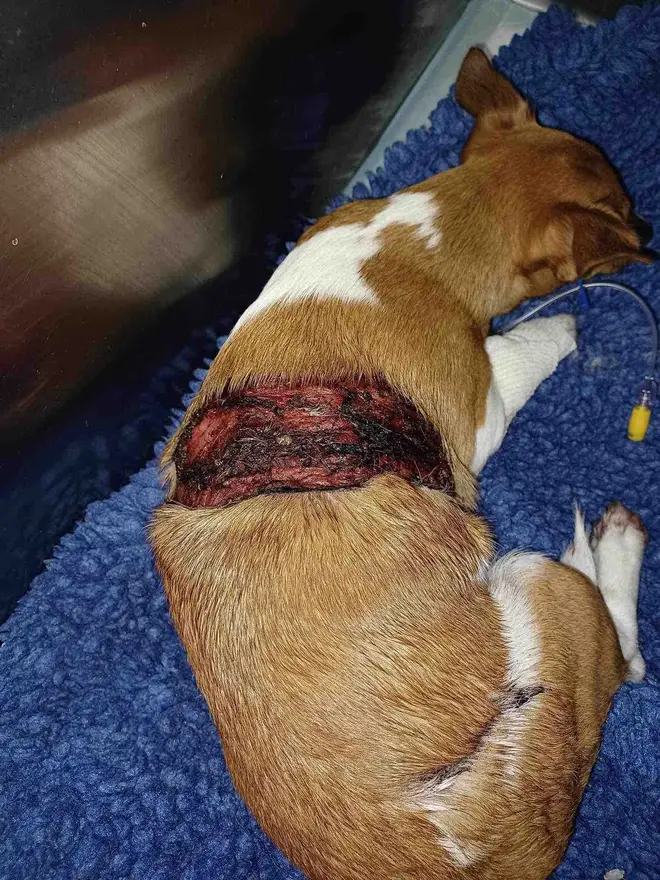 In the ensuing confusion, Gaia ran off into a nearby B&Q car park before disappearing. Mr Walmsley eventually helped catch her that evening, and she was eventually taken to the vet for treatment.
She had got lots of dirt in the wound in the ensuing hours, which had to be cleaned out by the vets before they could operate. Weeks later, Gaia is now doing better and is back home.
The Rottweiler was seized but eventually given back to the owner. It had already been taken away by the police twice and returned twice before this latest incident.
Asked what he thought should happen to the dog, Mr Walmsley said that "if there is any kind of instance of attacking, there should be a muzzle."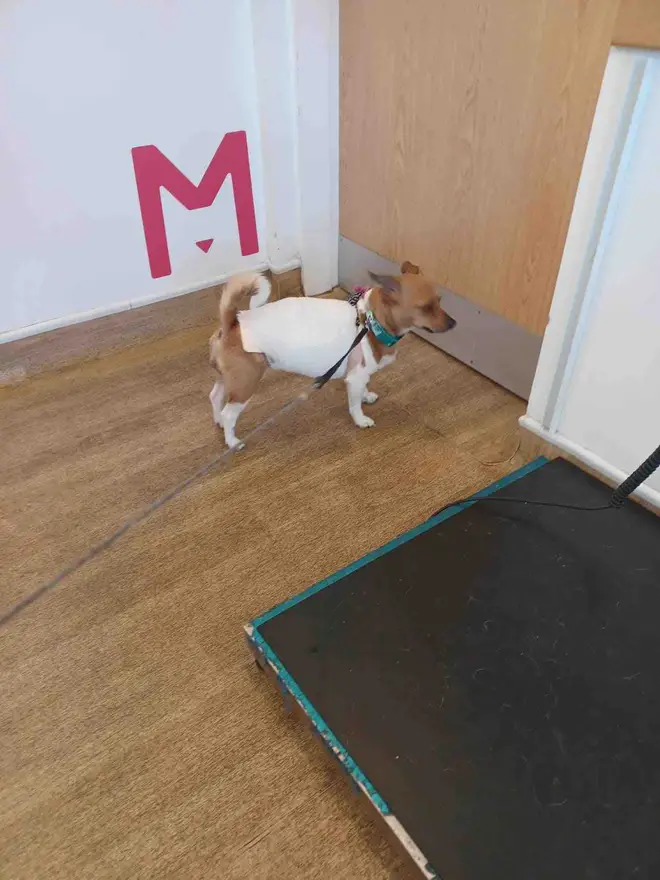 "I love dogs," he said. "It's a shame when this stuff happens and I think it's largely down to the owner.
"The guy's begging, he's a junkie. Who knows what that dog has had to go through."
He said there was another dog on the same street who had launched three attacks in the past year alone.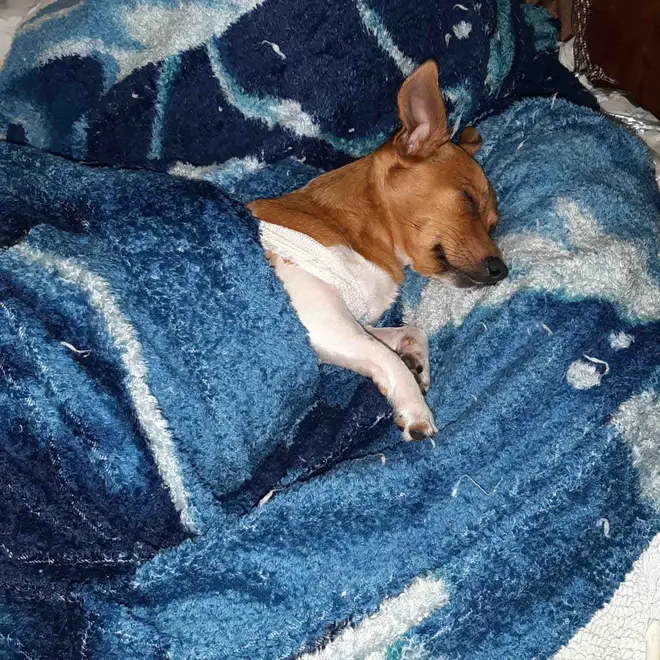 It comes after footage emerged over the weekend of an American XL bully mauling an 11-year-old girl in Birmingham, before two men attempted to intervene.
The girl suffered serious injuries to her shoulder and forearms. She was treated in hospital and is now recovering at home, police said on Monday.
Home Secretary Suella Braverman said she was looking into banning American XL Bullies after the attack.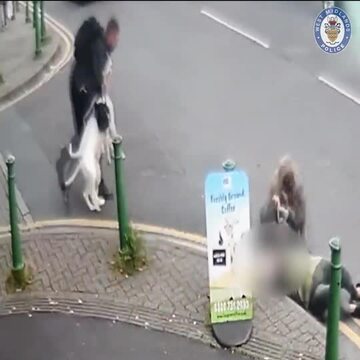 Shocking moment out of control dog launches attack on pensioner and her pet dog
"This is appalling. The American XL Bully is a clear and lethal danger to our communities, particularly to children," Ms Braverman wrote,
"We can't go on like this. I have commissioned urgent advice on banning them."
Last week, two of the same breed were shot dead for mauling 22 sheep in north Wales.
The owner of two dogs has been convicted following the livestock attack, which took place in Wrexham.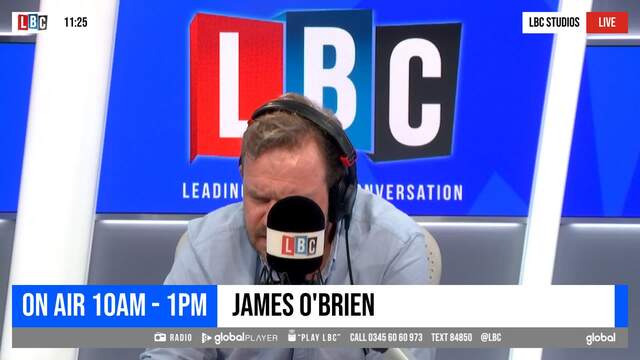 'Any dog can be triggered': Caller shares tale of family dog attacking his daughter
David Hughes, 26, admitted being in charge of a dog dangerously out of control and being the owner of a dog worrying livestock.
Mr Hughes was banned from keeping dogs for five years and ordered to pay £900 in fines.
It is currently illegal to sell or breed four dogs in the United Kingdom: the Pit Bull Terrier, Japanese Tosa, Dogo Argentino and the Fila Brasileiro.
LBC has found several fundraisers where people's beloved dogs have been attacked by XL bullies.
Dog owner Mehdi said his Border Collie was attacked while off the lead in an off-the-lead area of a park in north-west London in April.
"The owner of two XL Bullies stumbled and lost control of his pets, who attacked his dog and dragged him on the ground for several minutes.
"Nothing could make that bloody dog let go, a lady shoved her keys in his b**, kicked him in the b****, I kicked him in the neck as well."
But he said that nothing worked until the owner bit the dogs' ears.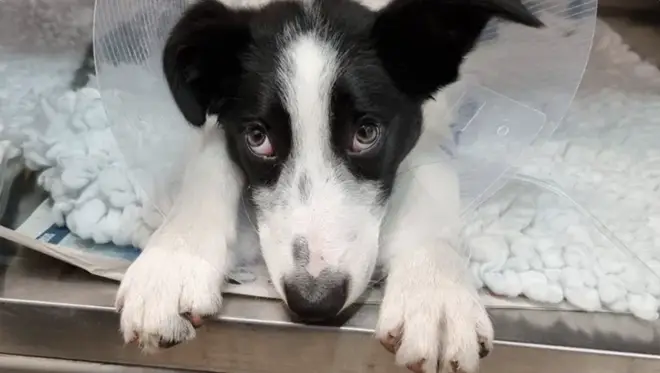 Describing the owner, he said: "He had the audacity to say it's my fault because my dog was off the lead!" He added that the owner was a "menace" who can't control his dogs "who are strong enough to kill [an] adult male, let alone a child or a pup."
He said his dog suffered a collapsed lung, and a broken rib and needed multiple stitches on his abdomen.
Gavin Stone said his Tibetan terrier Rocky was attacked by an XL Bully and a Rottweiler while they out for a morning walk before work on April 22.
Mr Stone said he "fought with the XL Bully for about ten minutes" before it was eventually distracted enough to let go.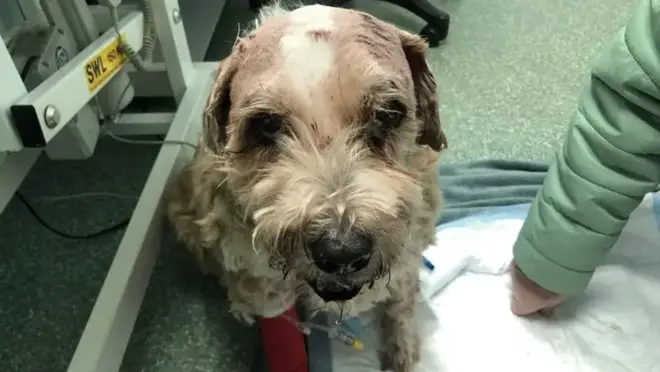 "He had bitten him multiple times, lots of blood everywhere. I thought he was dead".
Rocky needed an operation for multiple wounds to his mouth and neck.
Mr Stone said: "The whole incident has left us totally devastated, as Rocky is a member if our family. We all have a long road ahead".
Meanwhile, Ellie Donaldson said that her "beautiful working cocker spaniel Loki" was "devastatingly attacked and killed by an out of control XL Bully" on July 23.
GoFundme staff say they have seen a 128% increase in fundraisers mentioning "XL bully" year-on-year.