Francis Atwoli's daughter ignited mixed reactions on social media after sharing a screenshot of five missed calls from her powerful father
Mariah, who was busy partying with friends was called five times by her dad but didn't pick up and jokingly reminded the old man she was 25
Some netizens found it disrespectful, while others made fun, saying Atwoli was aware of dating life in Nairobi and wanted to protect Mariah
Francis Atwoli's daughter Mariah has left her followers in stitches after sharing a screenshot of numerous missed calls from her father.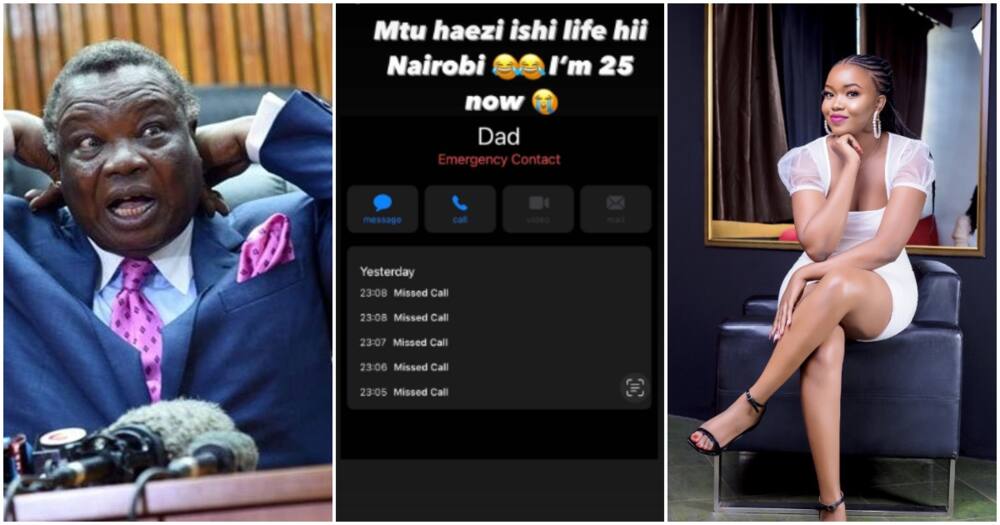 Atwoli the loving father
The 25-year-old was out partying when her father tried calling her five times, a few minutes to midnight.
The beautiful law graduate shared a series of videos on her Insta Stories partying with her friends ahead of her birthday before sharing a screenshot showing missed calls under a contact saved as Dad.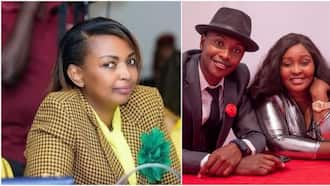 Samidoh's Wife Edday Responds to Fan Who Asked Her to Love Karen Nyamu as Hubby's 2nd Wife: "Ni Mimi Namuoa"
"Mtu haezi ishi life hii Nairobi . I'm 25 now ," she said.
Reacting to the rich kid's post, Sherryl Noel Opondo said:
"Babako anajua soko ni chafu saa hii (he knows the streets aren't safe)."
Ben Baron Ke said:
"Hawa wazazi nao pia wanafaa kua na limit ."
Anne Nyaboke said:
"What a caring father! Thank God you have a good father."
Philip Wakhu said:
"The father knows the dangers of the ocean."
Kanini Julie said:
"A caring dad."
The Central Organisation of Trade Unions (COTU) secretary-general and his daughter have a close bond and recently, Mariah was shocked to discover he was on TikTok.
The beautiful rich kid, shared a video on her Insta Stories, showing Atwoli watching a TikTok video of a beautiful woman on his latest iPhone.
Mariah was surprised and questioned who had introduced the old man to the vibrant social media platform. Mariah then revealed she was hanging around her father so as to get money to enjoy herself.
Machachari Actor Govi Celebrates TV Sister Millie's Birthday as She Turns 13: "So Grown Now"
"Listening to some Rhumba…sijui nani alionyesha mzee TikTok…. Anyway, acha nicollect za snacks," she wrote.
Atwoli splashes cash on daughter
On January 25, 2022, TUKO.co.ke reported that together with her close friends, all rich kids, went out on a date to celebrate her birthday. Maria and her friends had dinner at a city hotel, where she cut a cake and shared it with her squad.
In a series of photos and videos, she shared on her Insta Stories from her flashy birthday party, and in one of the videos, she wore a short, body-hugging dress, beige in colour, holding a bouquet of red roses.
They later moved to a club, where they had fun, documenting every moment.
The rich kid, who always showers her 72-year-old father with praises, thanked the trade unionist for making her day.
"Shout out to my dad for making my birthday special," she said.
PAY ATTENTION: Click "See First" under the "Following" tab to see TUKO News on your News Feed
Source: TUKO.co.ke