KEY ROUTE RELAUNCHES
Starting next week, 8 September 2023, FlySafair will once again connect the two largest cities in the Western Cape, Cape Town and George, with three flights per week planned.
Bookings have also already opened on all FlySafair's platforms, reports Travel News, with fares starting from R930, one way (T&Cs apply). Flights will operate on Thursdays, Fridays and Sundays.
ALSO READ: SA travel: FlySafair now flies direct to Zanzibar
Kirby Gordon, Chief Marketing Officer at FlySafair, said that even though a lot of their recent expansion has been regional, the airline has still kept an eye on local expansion too.
"Having previously operated flights between the two cities, this route has been on our radar for some time. We are excited to now be able to bring our on-time performance and low-cost model back to those travelling between these two beautiful cities." Gordon said.
"Although Cape Town is among the most common departure destinations for George, up until now options in terms of airline have been limited with only one other airline currently operating on this route," Gordon added. "By adding additional capacity, customers will have more options, making travel to George and its neighbouring towns more convenient."
ALSO READ: Best Low-Cost Airline in Africa: FlySafair goes for thirds
FLYSAFAIR TO FLY FROM JOHANNESBURG TO FOUR REGIONAL DESTINATIONS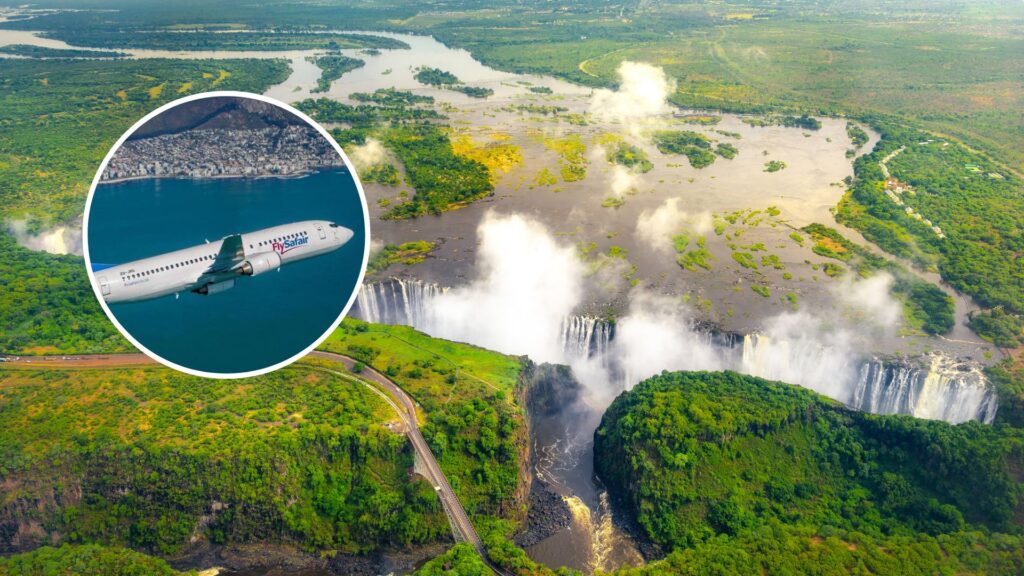 Starting October this year, FlySafair will also welcome four new routes departing Johannesburg, to Harare, Livingstone, Victoria Falls and Maputo. 
The new regional routes will begin from 2 October, when flights between Johannesburg and Harare and Johannesburg and Livingstone take off. Harare flights will occur daily, while Livingstone flights will go out four times a week on Monday, Wednesday, Friday and Sunday.
ALSO READ: Oops! Couple banned from FlySafair after they get intimate on board flight
From 3 October, Johannesburg to Victoria Falls flights will begin, operating three times a week.
Then from 5 October, the Johannesburg to Maputo route will take off, operating four times a week.