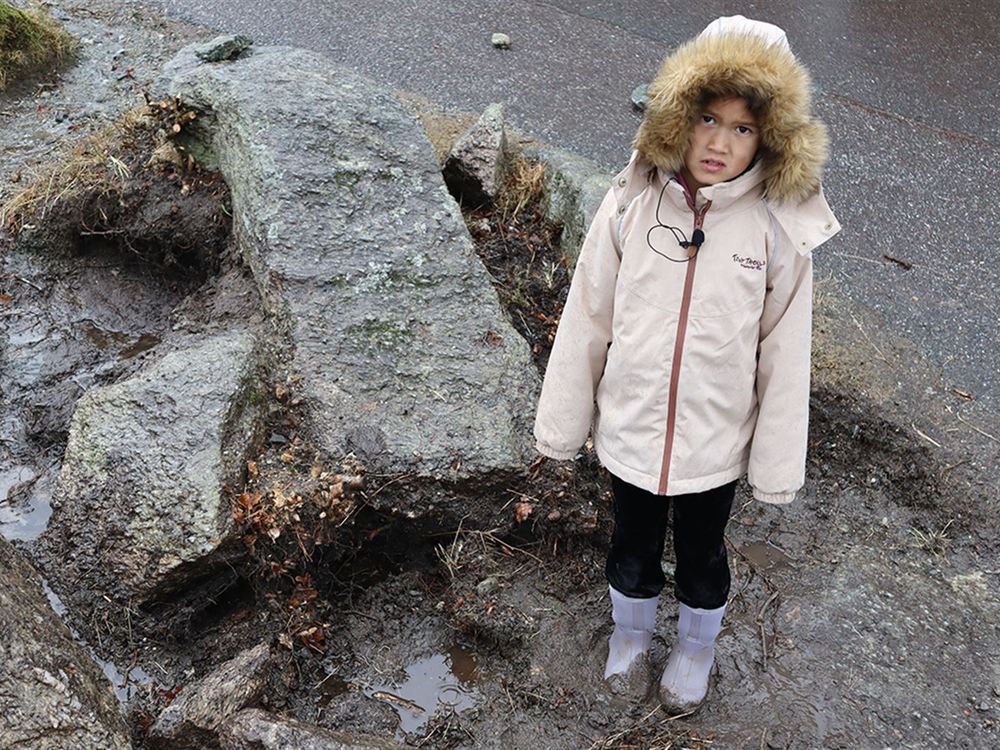 For Elise, a student at Our Children's School in Osøyro, Norway, a recent trip to the playground brought a special surprise—and international attention.
The 8-year-old girl was outside with her classmates when she bent down to pick up a stray shard of glass. Instead, she says in a statement, what appeared to be a small rock caught her eye. Realizing the item's potential significance, Elise's teacher, Karen Drange, notified the Vestland County Council of the discovery.
The almost five-inch-long object turned out to be a flint dagger dated to the Neolithic era, which began in the region around 2400 B.C.E., when humans started shifting from hunting and gathering to farming, according to the educational website Talk Norway. Live Science's Laura Geggel notes that this specific type of dagger "is often found with sacrificial finds."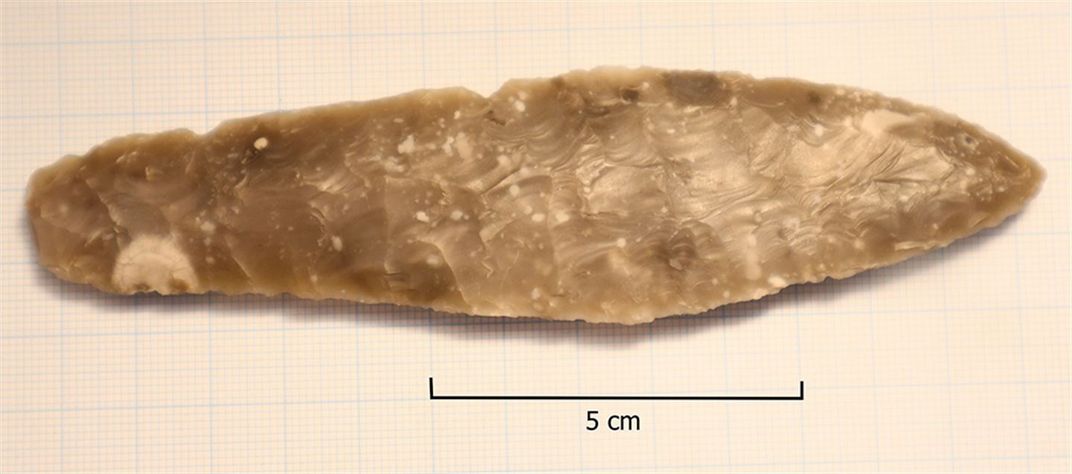 Because flint isn't a resource native to Norway, researchers suspect the roughly 3,700-year-old dagger originated elsewhere, perhaps in Denmark. An excavation of the school's grounds following Elise's discovery unearthed no related artifacts, strengthening the theory that the tool was brought to Norway after its creation.
In the statement, Louise Bjerre Petersen, an archaeologist who assessed the tool, calls it a beautiful, incredibly rare find. The dagger is now in the possession of experts at the University Museum of Bergen, who will study it for clues on life in Neolithic Norway.
Elise is far from the only schoolchild to happen upon an astonishing ancient artifact in the past few years. In July 2018, another 8-year-old girl, Saga Vanecek, uncovered an Iron Age sword in a Swedish lake, leading locals and news outlets alike to dub her the "Queen of Sweden" in reference to the Arthurian legend of the Sword in the Stone.
"I held it up in the air and I said, 'Daddy, I found a sword!'" Vanecek told the Local's Catherine Edwards. "When he saw that it bent and was rusty, he came running up and took it."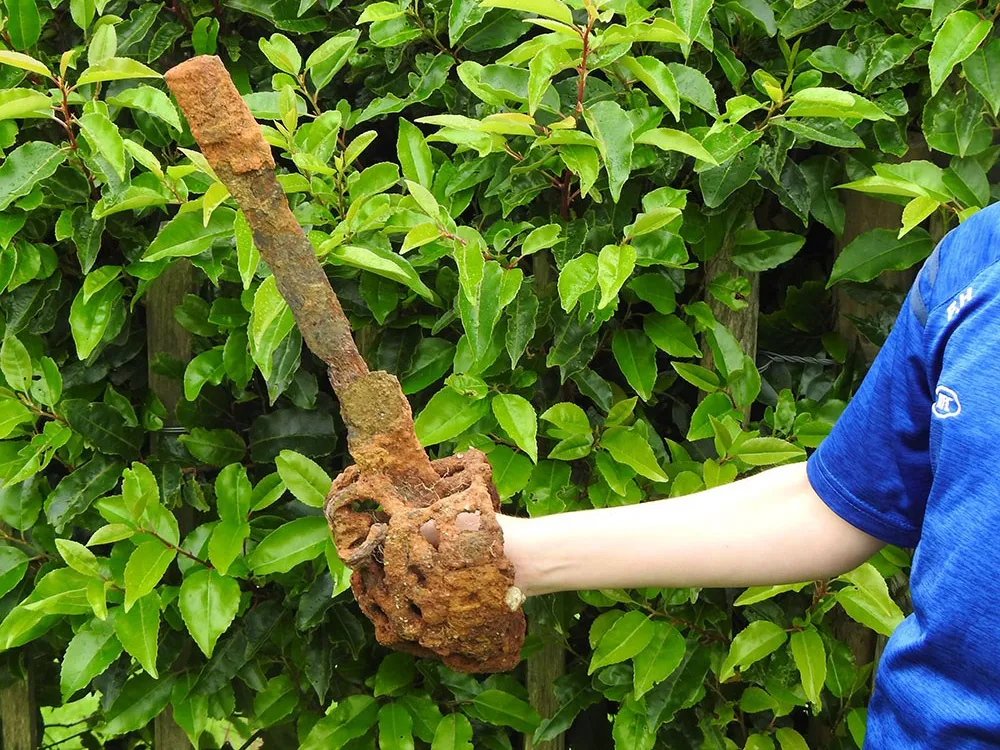 More recently, in 2020, 6-year-old Imri Elya spotted a 3,500-year-old Canaanite tablet while hiking with his family in Israel, and 10-year-old Fiontann Hughes used a metal detector to unearth a centuries-old sword in Northern Ireland.
"I felt excited," Hughes told BBC Newsline's Cormac Campbell at the time, "because it was a sword and it was just here, and I didn't really expect anything too big."
Elise, for her part, was more succinct in describing her discovery, simply saying, "It was nice."