Roelse said she spent about 200 hours sewing her recreation of Kennedy's dress. She was not trying to better understand the future First Lady, but rather get into the mind of Ann Lowe.
"This dress does not go together like a regular dress. It's not even put together in a way that made a lot of sense to me," said Roelse. "She had this ingenious corset that she would fit on her clients. Then she would overlay that with all of the surface design and all this fabric manipulation."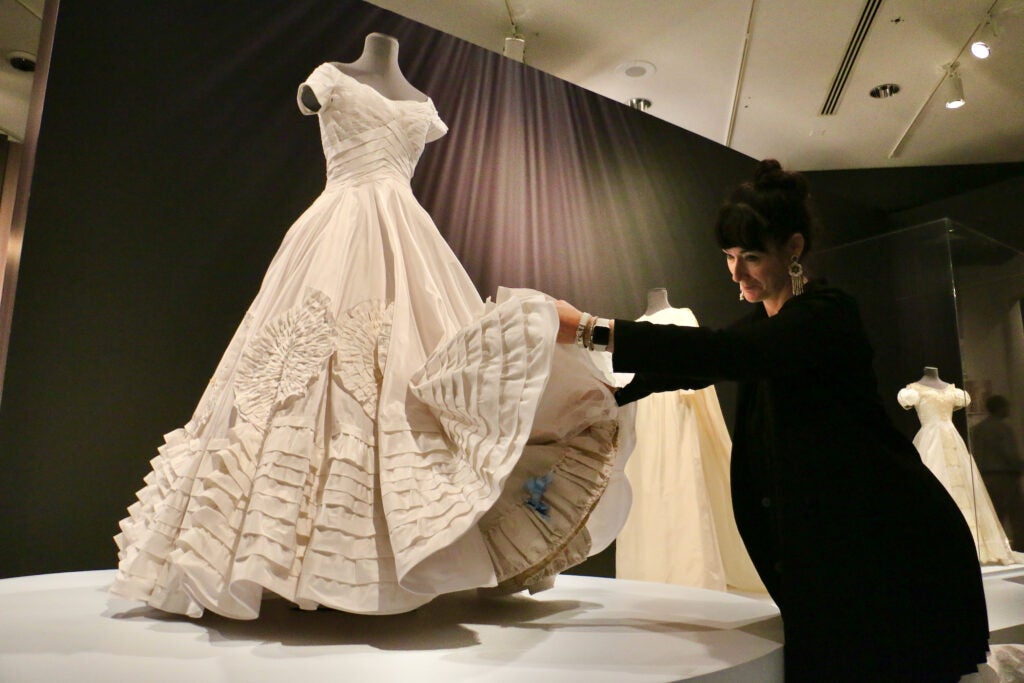 "American Couturier" features nearly 40 original dresses made by Lowe, ranging from gowns made for debutante balls of the 1920s to dresses made with 1960s pop flair, including one adorned with ostrich feathers dyed pink.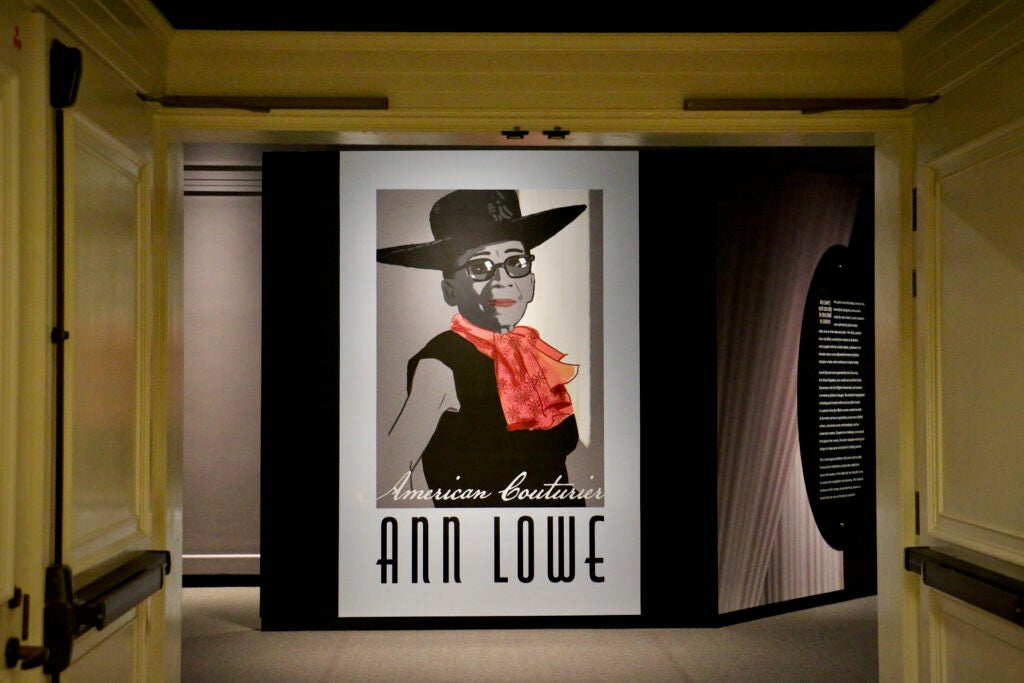 Lowe was one of the first Black dressmakers to custom-design dresses for the women in America's highest social circles. As the daughter and granddaughter of seamstresses, Lowe started making dresses in Alabama at 16 years old to support herself when her mother died. At 18, she moved to Tampa, Florida, to become the live-in seamstress for a wealthy family.
By word of mouth, her reputation spread among elite families who needed original dresses for special occasions. They were typically made with ornate embellishments and hand-sewn decorations.
"She loved fantasy," said Roelse. "She wanted everybody to have a beautiful dress on, and feel really confident about themselves when they put it on."
Lowe never mass-produced her designs, and never repeated a dress. Each was uniquely designed for one person, one event. Many of her clients first asked her to design a gown for their debutante coming out ball, and then stayed with her for generations. Lowe not only made Jackie Kennedy's debutante gown and later her wedding dress, but had also designed dresses for her mother and sisters.
"These were really young women who had to do this enormous social event. To make your debut was nerve wracking," said guest curator Elizabeth Way of the Museum of the Fashion Institute of Technology. "There's so many who talked about how Ann Lowe was so kind to them, put them at ease and gave them a dress that gave them confidence. We can look at the material culture and see her impact in American design, but we can also look at a fuller experience of how she contributed to what we think of as high society."
Lowe had been called "society's best-kept secret." Outside of her clientele her name was little known, which could be attributed to the fact that she was a Black woman making dresses for mostly white women in early 20th century America. But her relative anonymity was also good for business: High society women valued exclusivity. If Ann Lowe's name became popular, it might discourage her clients.
"She did not advertise," said Way. "That was not something that her clientele would have appreciated."