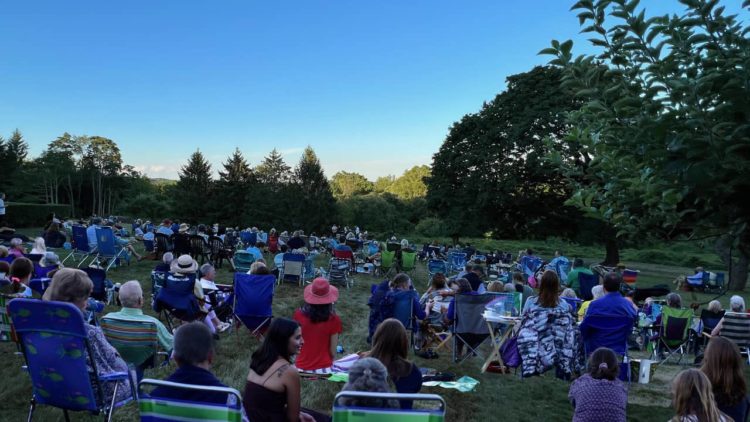 By Anne W. Semmes
The days are getting warmer and soon the sound of jazz will return with the second annual BackCountry Jazz (BCJazz) Greenwich Jazz Festival kicking off on Thursday, June 8, with an Opening Night Benefit dinner, featuring noted jazz artists to welcome jazz fans on a Greenwich backcountry private estate on Round Hill Road. The Festival includes a total of nine concerts – seven of them free – to take place across the summer, ending with another benefit on October 15.
"We've got Harlan Riley on drums," tells BCJazz founder and longtime tenor saxophonist Bennie Wallace addressing the lineup for June 8. "And Harlan discovered a wonderful singer in New Orleans, Quiana Lynell, and we have Bruce Barth on piano who was Tony Bennett's accompanist for many years. And Mark Elias who with other wonderful bass players has toured and recorded in the jazz scene for 40 years." Add to that lineup guitar player Matt Munisteri and Simon Moullier, "a fantastic young vibraphone player who played a couple of concerts for us last summer."
Look to Covid for having introduced those Greenwich BackCountry Jazz outdoor concerts in 2020. When Covid hit, Wallace relates, he heard an epidemiologist on the radio say, "If you're six feet away from anybody and outdoors, you're pretty safe." So, Bennie and wife Jeanette, who serves as executive director, organized small concerts in their backcountry backyard. "And the first time we only invited 30 people just to see what it'd be like. And by the end of that summer, [after 14 more concerts] we had a hundred people and had to turn away 30 or 40 more."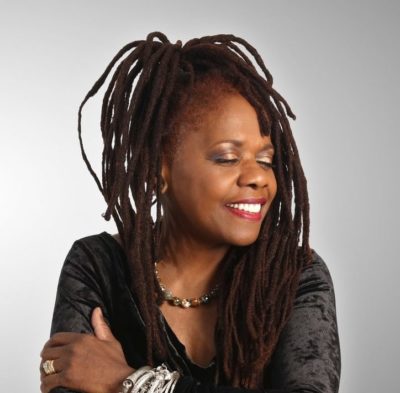 "At the beginning," he continues, "We were just literally playing out in the yard with no microphones and one of our neighbors said, "I do stage creation. And so, he started bringing a stage and a little sound system, and the audience kept growing. It's important to present with a stage, as there's a whole different feel with sound equipment and all the technical things that make the music resonate. And then this last summer, sometimes we were getting like 200 or 300 people." And that summer of 2022 was when the Greenwich Jazz Festival concept came into being.
The Festival's concert sites have included properties overlooking Long Island Sound, and to accommodate a rainy day an indoor riding arena of a horse farm in backcountry.
"And now," tells Wallace, "We have the two benefit concerts at the beginning and at the end of the season. [Benefit dinners by Fjord Fisheries and cocktails by Glenville Wine & Spirits] And then in the middle we have all these free concerts for the public. And so, this is a way to give the community free concerts, get people out, and give the musicians some work."
"Because of Benny's reputation in the business, it's easy for him to make that call to musicians," says Jeanette Wallace. "And if they're free, they'd love to do it. One thing that Benny doesn't say is that most of these artists are world renowned jazz artists. They travel the world. They're beautiful on their instruments. And Benny also calls up young rising stars."
"I've spent most of my career playing jazz festivals in Europe," says Wallace, "with a little bit in the States, and in Japan. And a lot of the musicians that I bring would be the same musicians that I would play with over there." He describes those jazz festivals as "done over a three- or four-day weekend…with four or five acts a day. But that's not necessarily the only prototype." He loves "those creative ideas about how you present something. And my hope and vision is that every year the Greenwich Jazz Festival becomes a major thing, and we can work with the community more, and bring the music to different parts of town, and that's what we're doing."
Major, yes, as Backcountry Jazz has been supporting music education with the help of those Benefit concerts. First off, the Summer Music Camp for ages 10-19 at the University of Bridgeport, now in its 13th year; the After School Jazz Workshops there throughout the academic year; a Mentorship Program; scholarships, student performing ensembles, instruments, and the Young People's Concerts.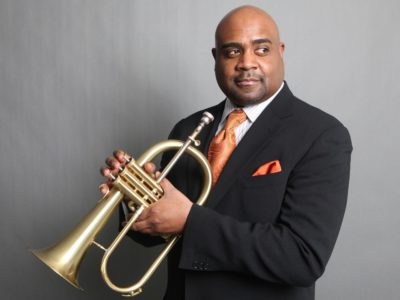 "I want to have a concert in July that involves my kids playing," adds Wallace, if he can schedule it. "It'll be a combination of them playing with my musicians or them playing alone. They did a concert all on their own at the Westport Unitarian Church last month, and the place was packed. They were a big hit. I was so proud of them." He's also proud of the BCJazz BeBoppers, a group of high school students and college students who give concerts. "What I really love is for the last few years when they graduate from high school, they're coming back in the summer for what we do. It's raised the level of the musicianship for the summer program."
"It's really important for everybody, including the kids," tells Wallace, "That we nurture this music in public, and it becomes a part of the community. The beautiful thing about jazz is that in the last century, it's come from the community. Like when we do our public-school youth concerts in Bridgeport for a couple of thousand kids, we don't have to explain the music to them. We go in and start playing and they start clapping their hands and they're into it."
"What we teach the kids and what we as musicians have grown our music from goes back to the beginning of the 20th century with the music of Louis Armstrong, Coleman Hawkins, Lester Young, Charlie Parker, Sonny Rollins, John Coltrane, Miles Davis, Dizzy Gillespie, Duke Ellington, and Count Basie. They are really the roots in the trunk of the Tree of Jazz. And everything that I just told you could be documented as going no farther forward than 1960."
"The most important thing about jazz," he continues, "is that it be original. Like Bela Bartok said, and I've told my kids this many times – Bartok said, it's the obligation of the artist to build on what came before. And the key words there are – build on not imitate, not regurgitate, but build on. And to me, that's what makes great art."
For Greenwich Jazz Festival Benefit Concert ticket information visit https://www.classy.org/event/backcountry-jazz-benefit-concert/e481773