A beautiful little girl who was throwing a kiss to her mother has gone viral because of the way she did it
The shape of her lips in the video has made people to laugh out loud after the video started trending on TikTok
TikTok users have also noticed how beautiful the girl is and they are showering her with appreciative comments
A 6 seconds video of a little girl throwing her mum a kiss has recieved no fewer than 2.1 million likes on TikTok.
The video has also got over 12.1 million views some 48 hours after it was posted by @fatimaflatt.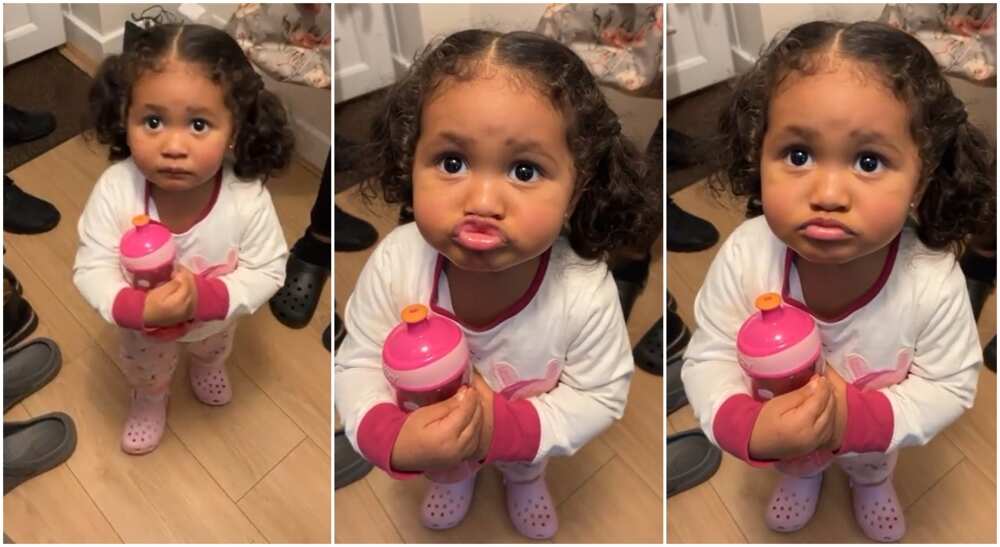 The video opened showing the girl wearing her pink crocs wrongly, but beautifully. She was clutching her water bottle.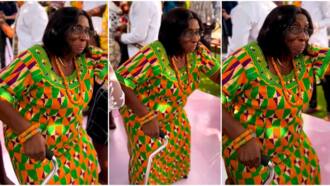 Old woman with walking stick bends down to dance in midst of large crowd, viral video emerges on TikTok
Video of a girl throwing a kiss
She looked up to her mother who called her name and asked for a kiss. In response to her mother, the girl pouted her lips for the kiss.
She moved a few steps so as to meet mum to offer the kiss with her lips still pouted in a very funny way.
Apart from her kissing face and how she wore her crocs, people have also noticed how beautiful the girl is.
TikTok users have appreciative words for her in the comment section of the video posted on Monday, January 30.
Watch the video below:
Reactions from TikTok users
@abby said:
"The reversed shoes is a daily occurrence for toddlers."
@Camden250 commented:
"The crocs on the wrong feet omg."
@Jxmeko said:
"Her crocs on the wrong foot."
@SEANNA reacted:
"She is the absolute cutest. I cannot."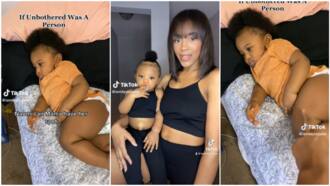 Baby in diaper positions like woman on mum's bed space, refuses to leave, funny video trends
@sussy said:
"Her crocs are making it worse."
@lisa reacted:
"Omg those beautiful brown eyes."
@Colisha Hazlewood said:
"Everything about her is cuteee."
@soggycornflakes said:
"Now I have baby fever."
The mother who bought her daughter a microphone
In a related story, Legit.ng reported that a mum got her daughter a crying microphone.
The woman said it is a new trick to stop children from crying.
When she used it on her child in a TikTok video, it worked because the child stoped crying.
Source: Legit.ng