Meet Daily Point of Light Award honoree Elana Koenig. Read her story and nominate an outstanding volunteer or family as a Daily Point of Light.
In 2016, Elana Koenig, who was 9 years old, was diagnosed with Ewing Sarcoma, an aggressive bone cancer, in her hip. She was in the hospital for well over a year, enduring nine cycles of chemotherapy and 15 surgeries. Elana fought hard, and she is now cancer free. But when she thinks back on that time, she still remembers how much pain she was in and how lonely she felt at times. She knew that what helped her the most was the bonds she formed with the other children battling cancer alongside her.
Elana literally emptied her piggy bank to start the Koenig Childhood Cancer Foundation (KCCF), an organization that fundraises for life-saving financial and emotional support for kids and their families dealing with cancer. KCCF knows no bounds, Elana reaches people all over the world with her 17,000+ Instagram followers and raised $1.5 million in just two and a half years.
Elana's mom, Rena, is so proud of her daughter's work.
"What differentiates us is that it's a child startedled organization, and we do things differently," she said. "We come into the picture and pick at least one challenge for the family, whether it's 50,000 or $500, and take care of it."
Elana, now 14 years old, hosts fundraisers on social media, gives speeches and sings at events to raise awareness and creates care packages for children currently undergoing cancer treatment. Most notably, she was able to bring a young boy, who needed specialized care, and his family from Ukraine to New York City. She even hosted them in her family's home before they could find long-term housing. That boy is now cancer free.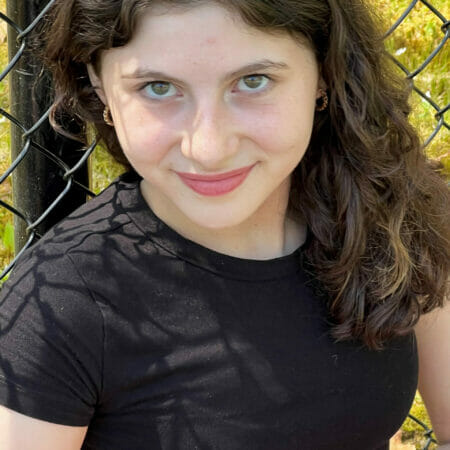 Why did you start Koenig Childhood Cancer Foundation?
When I was seven, I went through cancer treatment. I was in and out of the hospital for a year and a half and it was a miserable time for me. I didn't have much social interaction. Some of my friends came to the hospital to visit me and that was, honestly, my favorite part of the day, but most of the time I was heavily drugged. I was not myself, and I was suffering most of the time. When I did finish my cancer treatment – my surgeries, my chemo – it was probably one of the happiest days of my life. We were all celebrating.
However, I had this nagging thought in the back of my mind because I had made so many new friends in the hospital. Also, these friends understood me, what I had been through, and I had become very close with them. I knew that even though I was done with my treatment, they were not yet done with theirs and I couldn't stand the thought of leaving them there. So, I talked with my parents, and told them I wanted to do something to help.
So, we started the Koenig Childhood Cancer Foundation, and I helped a lot of my friends in the hospital and then even more. We do so much. I believe we helped them emotionally and financially. Me going through cancer was probably my biggest failure, but also my biggest success because it inspired me to do so much more with my life and so much for others.
When I say it was my biggest failure, what I mean is that I was so upset and was suffering so much in the hospital that it affected me a lot. But I turned it into something beautiful, so that was definitely a great success.
Tell us about your volunteer role with Koenig Childhood Cancer Foundation.
I started the charity with $900 that I had in my piggy bank. Most of the money was actually a gift from my grandparents, and it was the only money I had saved up, but I wanted to use it for a cause that I believed in. Now, I fundraise over social media, or I make speeches in front of big crowds and inspire people to help join us. I now have over 17,000 followers on my Instagram account and we have raised $1.5 million dollars in just two-and-a-half years.
Also, I deliver gift bags to camps that are for children battling cancer, and to hospitals in my area. Or I go to Target or other stores to pick up stuff for them, such as supplies. Additionally, I organize events for kids in the hospital. Everything I do is for the kids, connected to the kids.
When you're speaking in front of a lot of people, do you get nervous?
Actually, before I started KCCF, I used to publicly speak for other foundations for other causes and help raise money for them too. So, I feel like I'm practiced about telling my story and speaking about what I'm doing. I take so much pride in how much I'm helping other people.
How do you use singing to bring awareness to your cause?
I sang at a Mets game recently! KCCF was awarded there, and I got to sing the national anthem. Also, I sang a little while ago at Radio City. I sing to raise money at galas or on social media to bring awareness to the foundation. I like to think I use my voice to spread awareness for the kids that I help.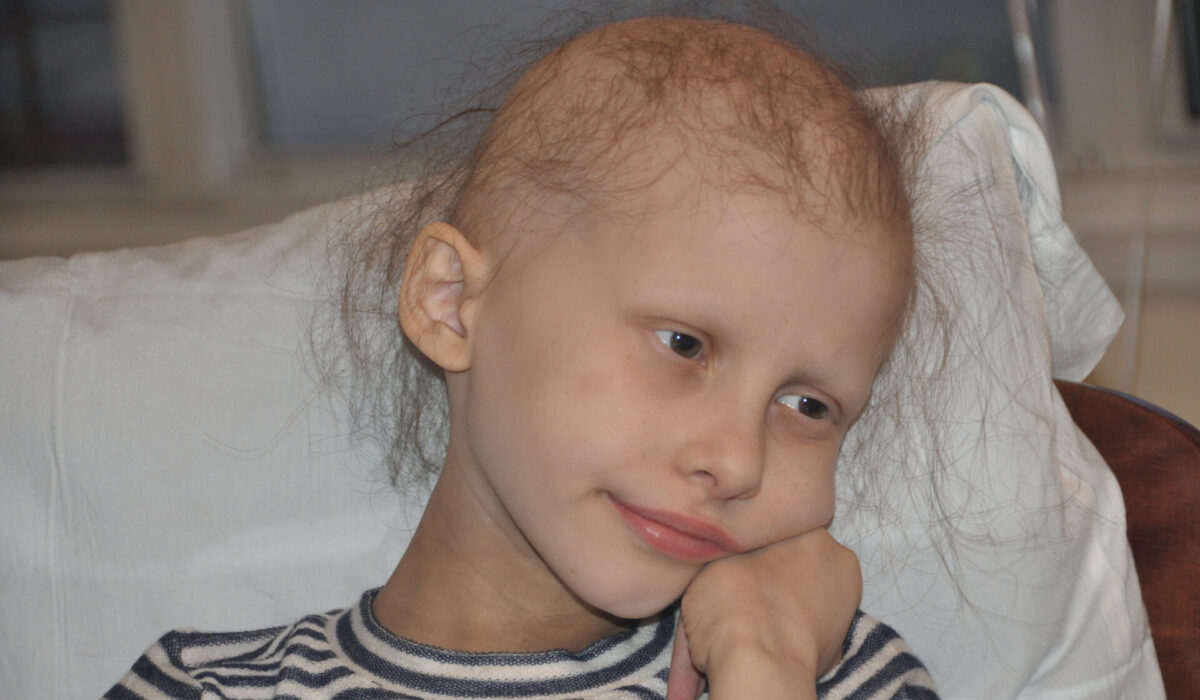 What's been the most rewarding part of your work?
Definitely, the impact that I'm making and what I'm doing for these families because all I want to do is make them happy or make their lives easier. So, whenever I get a thank you note or something that shows their gratitude it fills me with so much pride. It's just beautiful to me how much we're doing and how many people we're affecting.
What have you learned through your experiences as a volunteer?
I think I've learned how to be patient and how to interact with the families correctly. I went through cancer treatment, so I feel like I have a deeper connection on a different level. But as the foundation has grown, I feel like I've learned how to lead projects more and interact with the families more. I've learned how to help these families. How to make them feel loved, connected and special.
Tell us about any future partnerships, programs or events that you are excited about.
We are thinking of purchasing a house on the Upper East Side [of Manhattan] called KCCF House where we can invite families to stay there because it's right next to a lot of hospitals in NYC. Right now, I live next to a lot of really great hospitals, and we used to bring over kids from other countries to the U.S. to get their treatment, and before we could afford to pay for a hotel but we would have them sleep in our living room. And obviously I'm happy to help, but I want to have a safe haven for them – a real house, a real place to live while they're over here.
For example, there are two kids, their names are Denise and Mark. Denise we brought over from Azerbaijan because she suffering there, she didn't have the right means or the money to get her treatment over there. So, her chances of survival were very low, and I wanted to bring her over here to get the proper treatment she needed. Fortunately, she's almost done with her treatment, and she is doing very well here, which is amazing.
Mark was a boy that we brought over from Ukraine when the war had just begun. It was very tragic, and Mark and his family lived in a very violent area. There were bombs flying above his head. He couldn't get the treatment he needed, and I wanted to bring him to a place where he could comfortably get the proper treatment. We brought him over to the U.S. so that he could sleep in a hospital bed, have access to doctors and not have to hide in a basement. And now Mark is cancer free.
We paid for all the expenses of both kids, but the only thing I wish was we had a house that they could stay in because both of them did sleep in our living room when they first came to the U.S. before they could find proper housing. I want to be able to immediately be able to give them the proper housing in the KCCF house.
What do you want people to learn from your story?
I want them to learn to never give up. That's my message to everybody. I found this quote a long time ago, and I use it everywhere now: If your heart can't keep going, use your legs. Always try to reach your goal because if you give up, it would've all been for nothing. I love people who work hard and who never stop working for their goal.
Do you want to make a difference in your community like Elana? Find local volunteer opportunities.