When it comes to beautiful towns filled with natural and gorgeous scenery, it is hard to beat those found in the American Rocky Mountains. From classic ski destinations awash in rustic elegance to the magnificent grassland communities of the Colorado Plateau, or the historic sites in so many mining towns turned tourist attractions, and so much more, there is a Rocky Mountain destination for every aesthetic possible, not to mention every interest. So, if you are looking to visit this region, a stay in any of these towns will provide you the opportunity to get to know both the natural and artificial scenery found amidst these towns.
Park City, Utah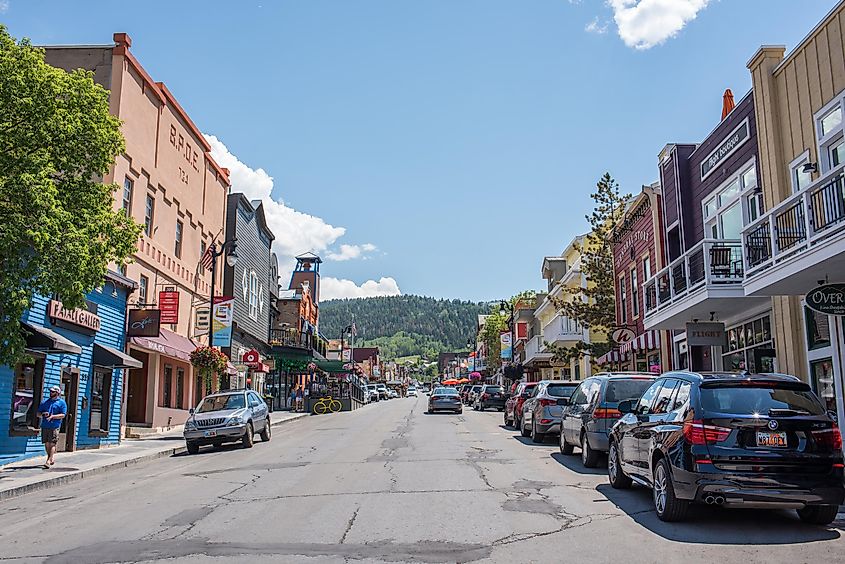 Contrary to what its name implies, Park City, Utah, is less a city than it is a town with nearly 9,000 residents. Famous for hosting the alpine sports competitions during the 2002 Winter Olympics, Park City has remained a beloved ski and snowboard community. Sitting at the base of the craggy Wasatch Mountain Range, and Park City Mountain specifically, this town has one of the most scenic historic downtown districts in the Rocky Mountains. Some of the oldest buildings you can visit include the Old City Hall and Union Pacific Train Station. You can also stay at the boutique hotel that the historic George Washington School was turned into. Due to a fire in 1898, many other historic buildings in town are the second iteration of the same businesses that once stood on the same plot of land; nonetheless, they are impressive structures.
Breckenridge, Colorado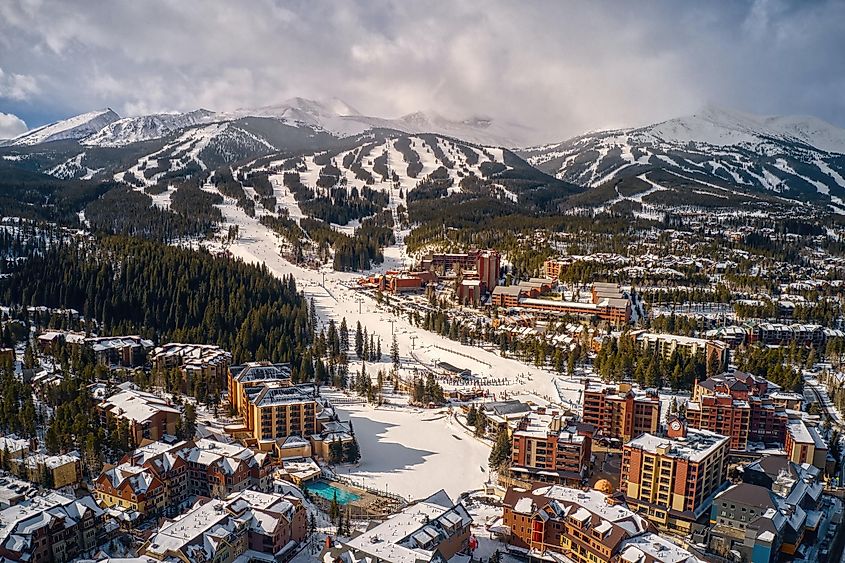 One of the best preserved and charming historic districts in the Rocky Mountains can be enjoyed in Breckenridge, Colorado. Some highlights you will want to visit include the Pollock House, the Carter House and Museum, and the Iowa Hill Boarding House. For those with access to a vehicle, or are willing to book a shuttle, paying a visit to Pacific Tarn Lake, the lake at the highest elevation in the United States, is an absolute must-do for its gorgeous scenery. At a 37 minute drive south of town this makes a great day trip. Spend your day hiking around the lake, kayaking, or canoeing in the highest named alpine lake in the Rockies while enjoying a truly incomparable view out across its clear waters.
Aspen, Colorado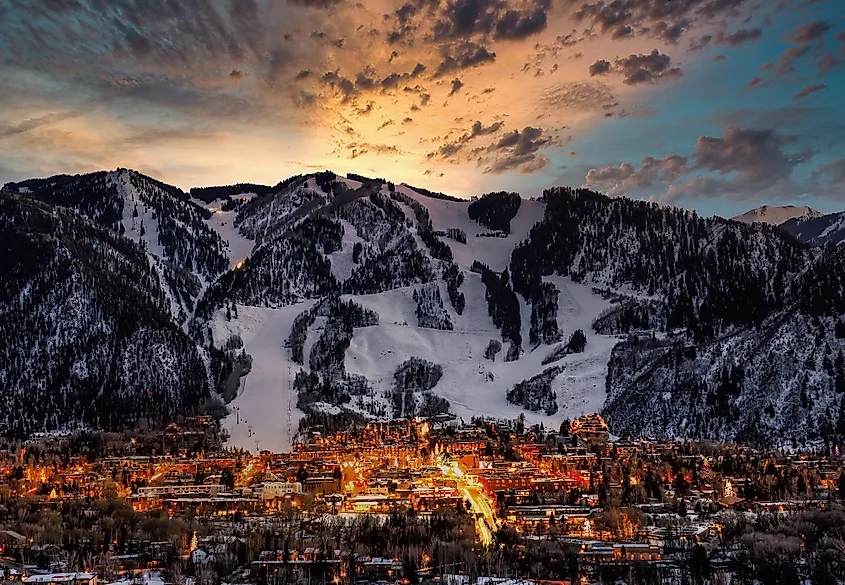 Every year, around 1.5 million tourists visit the ski town of Aspen, Colorado. With this number of visitors, there is the potential of a scenic town turning into an unbearably packed destination. However, Aspen's logistics and community organization, not to mention the abundance of tourist accommodations, keep it looking and feeling luxurious. During the busy winter months, tourists flock to resorts nearby Aspen Mountain, Aspen Highlands, Buttermilk Mountain, and Snowmass, meaning that the town proper stays relatively quiet. During the warmer months of the year, the presence of fewer tourists allows those who are visiting to experience Aspen and its scenic surroundings in all their glory. A popular activity for summer visitors is taking the Silver Queen Gondola up to the summit of Aspen Mountain, where you will have the perfect scenic view of Aspen as well as the surrounding mountains.
Taos, New Mexico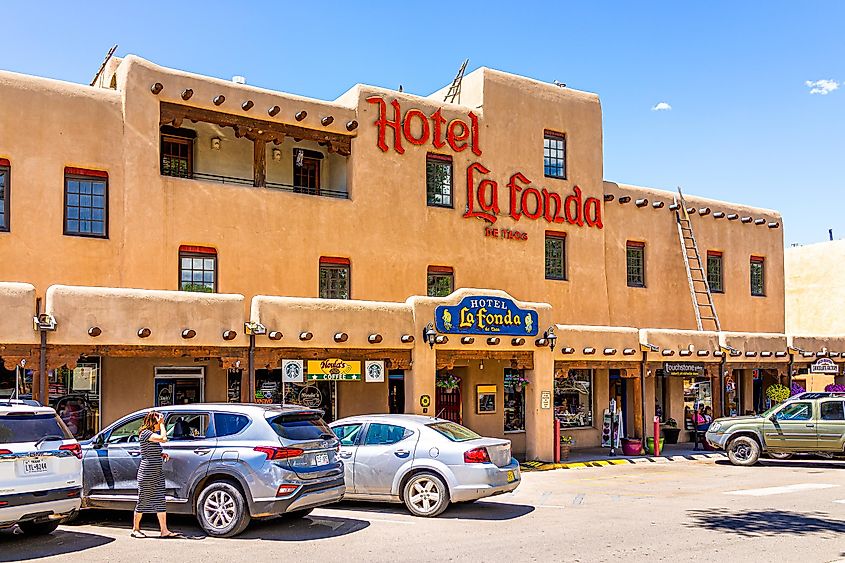 Steeped in a diverse cultural heritage, unique to the small region in north-central New Mexico, Taos, New Mexico, is a scenic mountain community with some fantastic luxury inns and rustic Bed and Breakfasts. Accommodations that have some of the best natural landscape views in town include El Monte Sagrado, the rustic El Pueblo Lodge, and, a bit south of Taos's town center, Palacio De Marquesa. For the outdoorsy type, there are full and half-day white water rafting trips that leave from town, Los Rios River Runners being a great option 15 minutes by car south of Taos. During peak tourist season, there are daily historical walking tours offered and a variety of parks, such as El Nogal Recreation Area, Rio Grande del Norte National Monument, and Taos Eco Park just outside of town. The downtown historic district of Taos is a must-see, with great architectural examples of Spanish colonial style, mission revival style, and Pueblo revival style historic buildings.
Cañon City, Colorado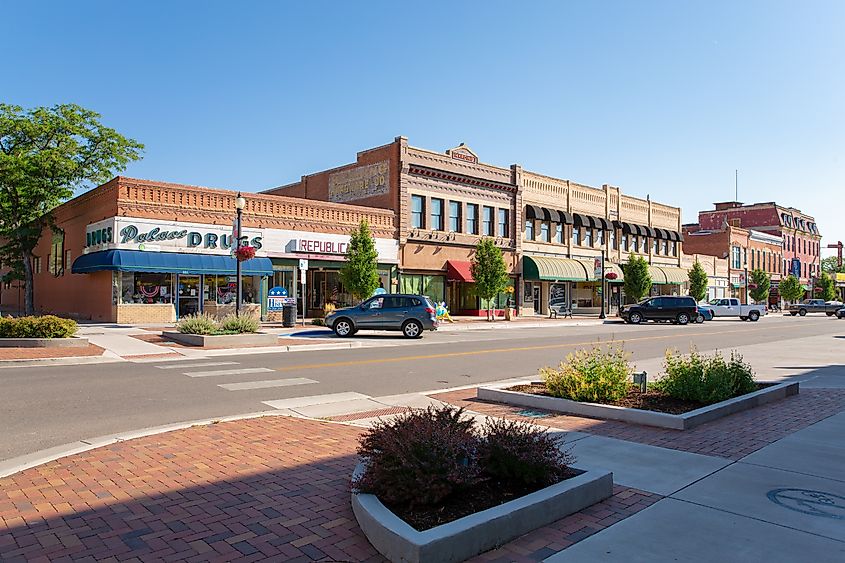 For budding paleontologists, or anyone who is interested in prehistoric creatures, Cañon City, Colorado, in Garden Park Valley, is going to be the highlight of your vacation. Surrounded by some of the most fascinating and gorgeous sites in the region, visiting the Garden Park Fossil Area, home to several paleontological dig sites, is an excursion you will never forget. Just a 15 minute drive north of Cañon City, if you are lucky, you might see paleontologists and archaeologists actively working on one of the current dig sites. If this is your hope, make sure to visit early in the day, as these sites usually open at sunrise and close before the heat of the day. Another great option that will provide a unique and memorable perspective of this region is taking the Royal Gorge Railroad, which leaves from historic downtown Cañon City and has some lovely ride-and-dine options.
Dubois, Wyoming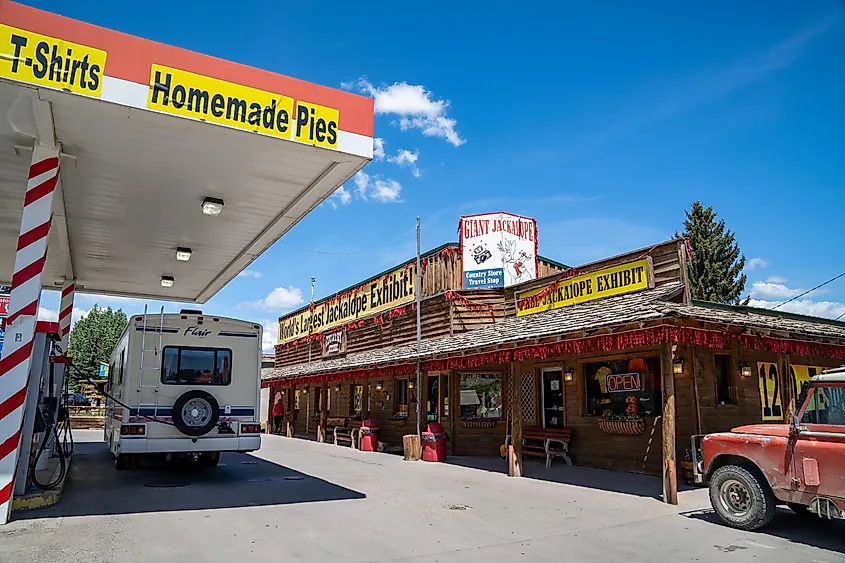 On clear days, one can see many of the mountains surrounding Dubois, Wyoming from most of town, with Gannett Peak and Glover Peak to the south, North Breccia Cliffs to the northwest, and Black Mountain to the east. Dubois is a quintessentially charming mountain town. For those wanting a quieter day, exploring the downtown area of Dubois, which sports an Old West style aesthetic, is a great place to see some of the oldest buildings in the region. From Ramshorn Inn, Welty's General Store, St. Thomas Episcopal Church, and the Rustic Pine Tavern, history lovers will enjoy staying in Dubois. And do not forget, when driving in and out of town, make sure to keep an eye out for the Bighorn Sheep this town is famous for.
Crested Butte, Colorado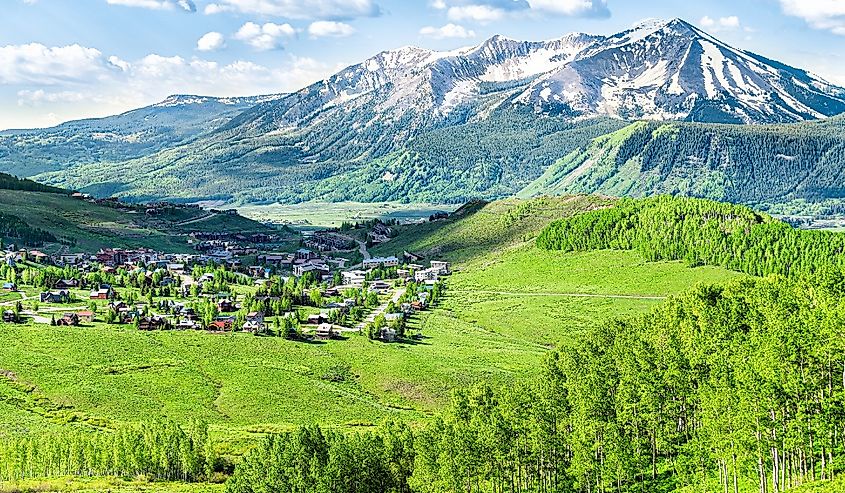 Every spring and summer, fields of wildflowers bloom, on mass, in and around Crested Butte, Colorado, turning this region into a spectacular tableau, the gorgeous white-capped mountains framing Crested Butte's wildflower fields to perfection. Popular with artists who come to capture the dichotomy of snowing mountain tops and lush green plant life, there are a few ways to get up close and personal with the best wildflower fields in the area. Hikes of note include Snodgrass Mountain Trail, Judd Falls Trail, and Green Lake Trail. In town, there is also lots to experience, with Elk Avenue having a range of local artisan shops and historic buildings, including Old Town Hall, Horace Tabor's bank building, and the unnamed blacksmith building.
Moab, Utah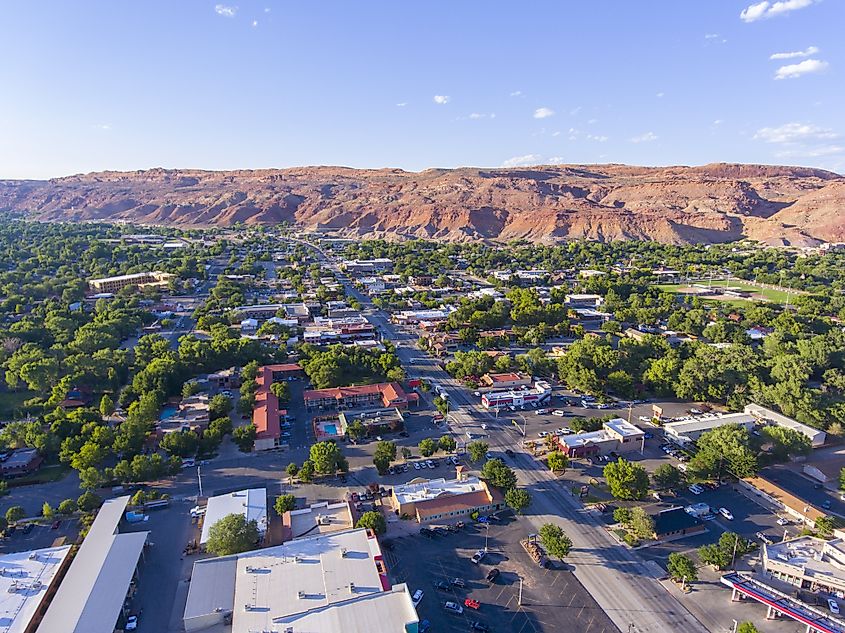 Unlucky for its lack of gold found in the region during the Rocky Mountain Gold Rush, today Moab, Utah is called the 'The Uranium Capital of the World,' making it one of the most lucrative mining towns in the Rockies at present. The historic downtown of Moab proudly has no chain stores or chain restaurants, filled instead with local artisan shops and lovely art galleries such as Gallery Moab and Tom Till Gallery. A highlight of staying in Moab, especially for families traveling with children, is the Moab Giants, this being an outdoor museum filled with replicas of all sorts of dinosaurs. In terms of natural beauty, Moab attracts tourists for its proximity to extraordinary national parks, including Arches National Park and Canyonlands National Park, both located less than a 45 minute drive from Moab.
Glenwood Springs, Colorado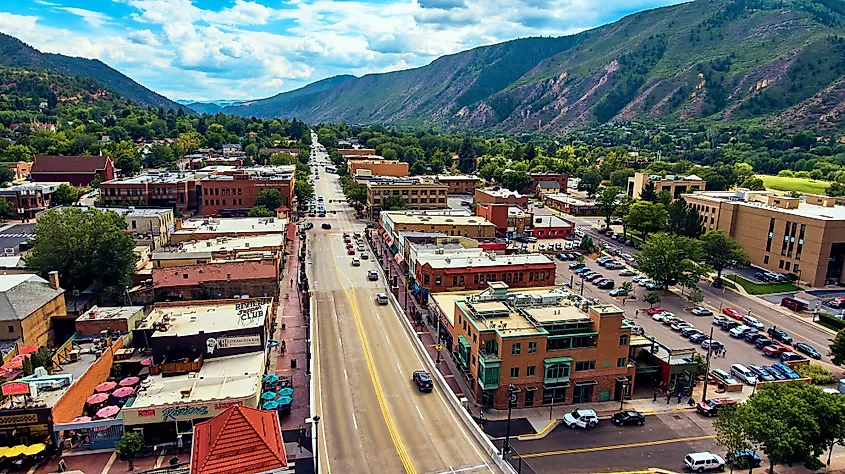 One of the most popular year-round visitor destinations in the Rocky Mountains is Glenwood Springs, Colorado. The main attraction of this community is swimming in the local hot springs, known by the local Indigenous people (the Utes people) as Yampah, or 'Big Medicine,' named for their purported healing properties. Glenwood Springs has a luxurious aesthetic that allows one to lounge at a Glenwood Springs spa while taking in the natural scenery of this mountainous region, particularly from Glenwood Hot Springs Resort, which has the biggest hot spring-fed/mineral-water pool in the world. For those looking for a more natural experience, there are other options for accessing the local hot springs, with South Canyon Hot Springs being an undeveloped area available by a hiking trail where one can get a taste of what this region was like before it was developed.
The Take Home
At the end of the day, what scenic means will vary from person to person. However, what is undeniable is that there is a Rocky Mountain town, somewhere, that contains some manner of attraction, may that be a park, exhibit, historic building, geological landmark, or art installation, that every preference will love. The range of forests, rivers, and, of course, mountains make this region perfect for nature lovers, while the mining history makes it a must visit area of the United States for the history lovers out there. When it comes down to brass tax, follow your interests and aesthetic, and you will find your perfect scenic Rocky Mountain town to visit.