Nicknamed "Old Dominion" for its status as the first area of what is now the USA to be claimed by the British, Virginia also has the distinction of being the 10th US state to join the Union back in 1788. This long, rich history has resulted in the state being home to some of the most interesting places to visit on the East Coast of America.
Dotted around the state are numerous small towns that have managed to not only stay true to their historic roots but also embrace Virginia's beautiful landscape. From the Blue Ridge Mountains to the spectacular Atlantic coastline, Virginia's most interesting small communities have plenty to offer the curious traveler. To help you in your research, check out our list of the most unique Virginia towns to discover.
Williamsburg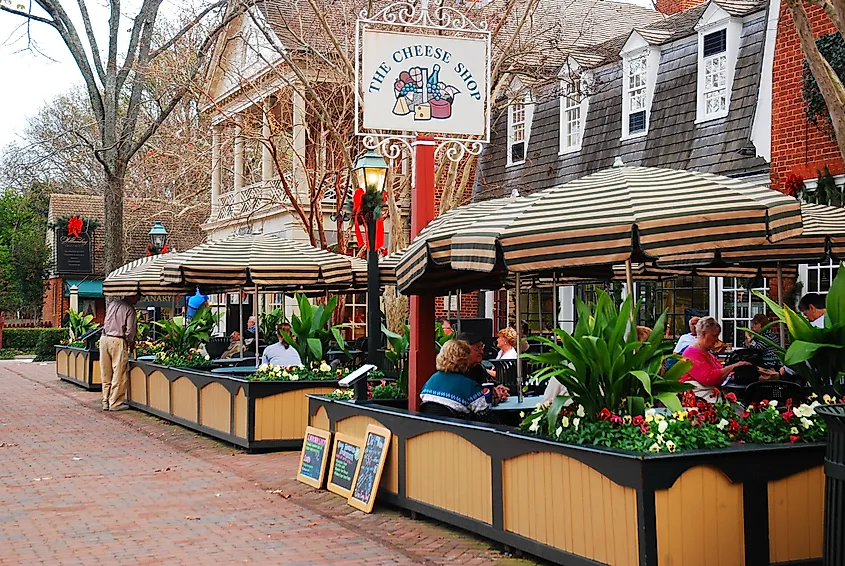 Although Williamsburg is one of the best-known small towns in Virginia, its historic significance and incredible preservation efforts make it one of the most unique places to visit in the entire USA. Williamsburg was founded in 1632 and grew rapidly to become the capital of what was then Virginia Colony, a title it held from 1699 to 1780.
Pay a visit to Colonial Williamsburg, the city's historic district, today and you'll think you've traveled back through time all the way to the American Revolution. This remarkable living history museum features countless historic buildings dating from this period of American history, including authentic businesses and workshops. Guides dressed in traditional period costumes provide a fascinating look at the past.
Saltville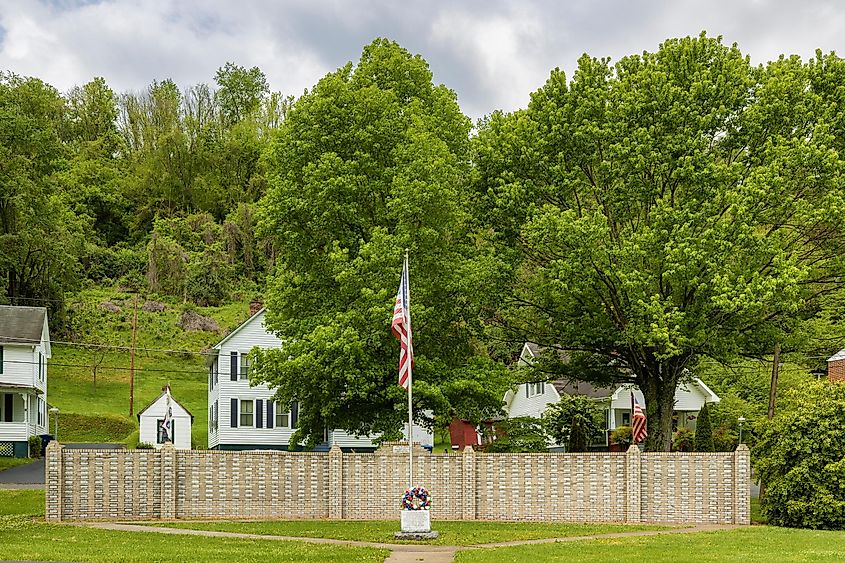 The small town of Saltville is located in the Appalachian Mountains just a few miles north of Virginia's border with North Carolina and is well worth learning about. Despite its relatively small population of just 1,790 residents, Saltville has played a role in US history that far outweighs its size. Founded in the mid-1700s and named after the nearby salt marshes, it grew in importance with the establishment of salt mines later in the century.
So important was Saltville during the Civil War that two major battles were fought here for control of the mines. These days, Saltville's salt marshes are home to a rich diversity of wildlife. A visit to the Museum of the Middle Appalachians with its displays relating to the history of the region and its importance to the prehistoric creatures who once roamed the area is another must-do.
Duffield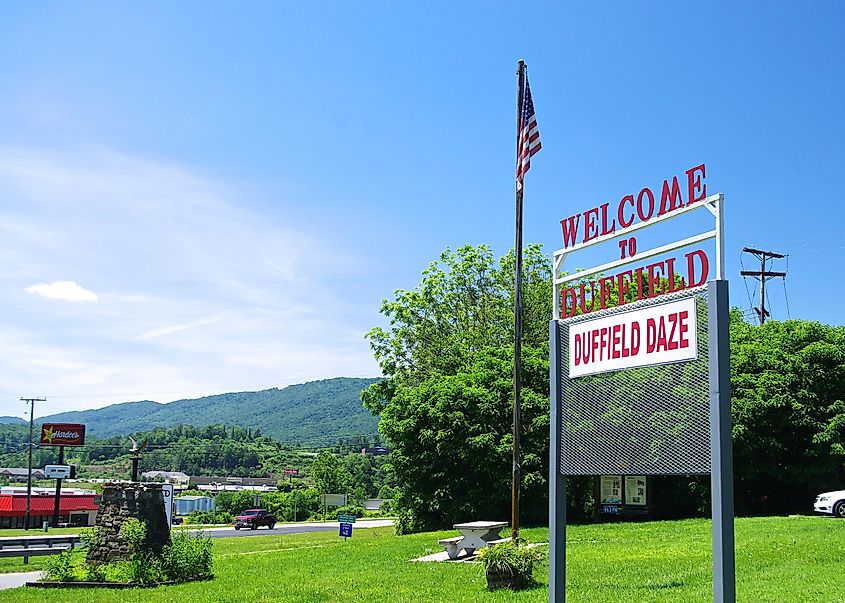 The tiny town of Duffield, with a population of just 73 souls, is home to an array of interesting geological features. Perhaps the most unique of these is Natural Tunnel State Park. Carved through the rock over millennia by a fast-flowing stream, this fascinating natural tunnel is so large that it was used by railway companies as a shortcut through the otherwise impassable rockface here. It's still in use today.
The best vantage points are found close to the visitor center and are particularly thrilling if you're lucky enough to catch a train exiting the tunnel. Better still, visit during the attraction's annual Railroad Day, and you'll actually be able to walk through the tunnel on foot as all trains are stopped for the day.
Luray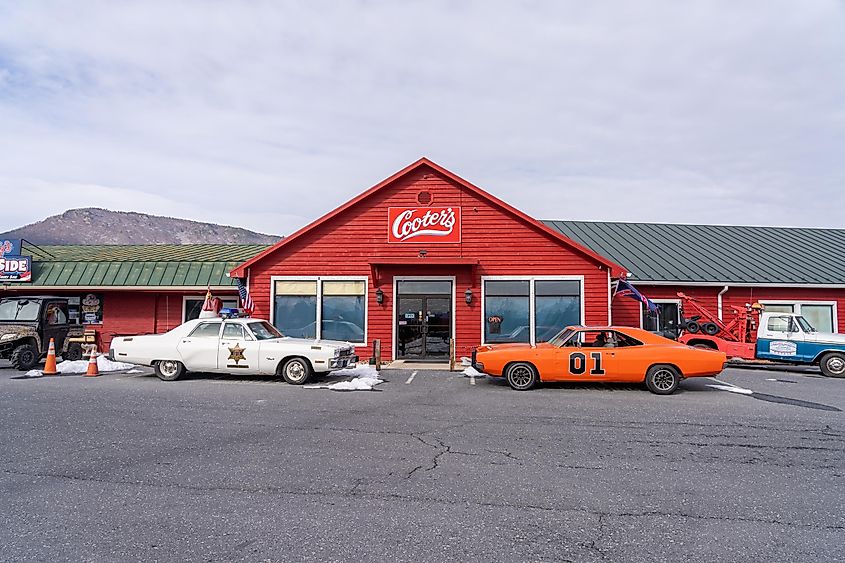 Few places on America's East Coast are as pretty as Virginia's Shenandoah Valley. This area of outstanding natural beauty is where you'll find the small Virginia town of Luray.  Not only does Luray make an excellent jumping-off point from which to explore the Massanutten Mountains to the West and the Blue Ridge Mountains to the east, but it's also where you'll find the spectacular Luray Caverns.
Just a mile away from the downtown core, this network of caverns and caves is the largest such formation on the East Coast and is home to the famous Great Stalacpipe Organ and its "singing" stalactites. Said to be the world's largest musical instrument, this 3.5-acre cavern hosts an organ that actually taps select stalactites which then literally hum along with the organ when it's played.
Cape Charles
Cape Charles is the southernmost tip of Virginia's beautiful Eastern Shore and has much to commend it to curious travelers interested in exploring unique small towns on Virginia's Atlantic coast. The entirety of this town of 1,180 residents is included on America's National Register of Historic Places for its impressive collection of well-preserved Victorian-era buildings.
Established in 1884 on the shores of Chesapeake Bay, Cape Charles is also popular for its stunning views and beaches. Another unique feature here is the town's collection of interesting concrete ships. Known as the Concrete Fleet, these nine wartime vessels were literally constructed from concrete and were sunk just offshore in 1948 to serve as a breakwater. They also serve as a nesting place for birds.
Warm Springs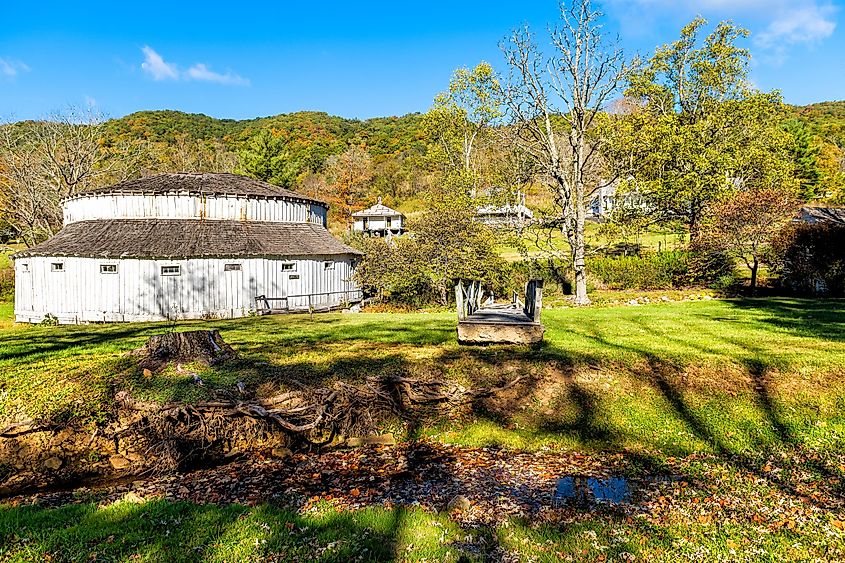 While it's hard to say exactly just how big the population of Warm Springs is – figures range from a low of zero to as many as 738, depending on the source – there's no quibbling over the fact it's among the most remote small towns in Virginia. Established in 1761 initially as a bathhouse around the hot springs that burbled out of the Blue Ridge Mountains here, it was first and foremost a place where men (and men only) would gather, with women only being permitted a few decades later.
Visit today and stay at accommodations such as The Inn At Warm Springs and you'll still see evidence of the old bathhouses constructed over the thermal springs. You can even enjoy a dip in the pools, towels provided.
Dayton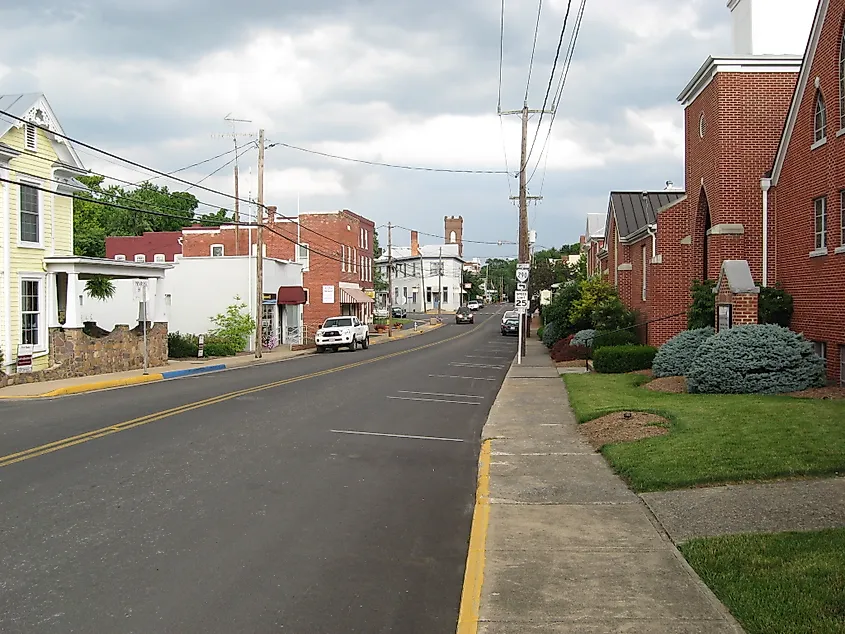 Here's one for volcano fans. Located in the midst of the fertile farmland of the Shenandoah Valley, the town of Dayton is where you'll find Mole Hill. But don't let this seemingly innocent name fool you. Mole Hill, located just four miles from downtown Dayton, is, at 47 million years of age, one of Eastern USA's youngest volcanoes.
While you can't get too close these days as the tree-covered hillock that remains is surrounded by private residences and farmland, this unique landscape feature is particularly attractive to photograph in the fall months. Be sure to also explore the Dayton Historic District, home to no less than 154 well-preserved old buildings, some dating back as far as 1888.
Wrap Up
While there's no end of attractive small towns to visit in Virginia, be sure to explore some of the lesser-known communities spread across the "Old Dominion" state. From their historic colonial-era architecture to fascinating features carved by the elements, these unique Virginia towns are well worth visiting.