Reddit is an American website where users can interact and connect socially. It is home to millions of people who share and comment on various topics, each grouped under a subreddit. New users can get confused or miss interesting topics because the platform has numerous subreddits. Explore the best subreddits to join to connect with like-minded people.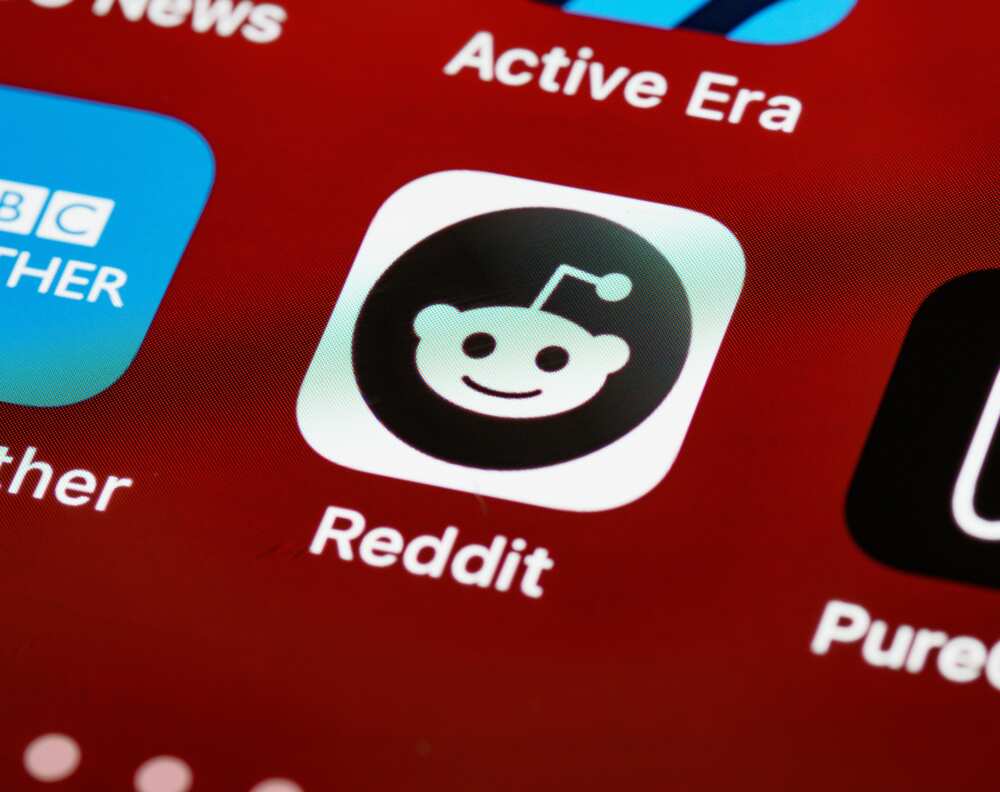 Reddit is a social media platform that offers endless conversation and interaction around interesting topics. Users can join various communities depending on their interests, where they can meet like-minded people. These subreddits are so many you might miss out on some interesting ones. Discover some of the best Reddit communities you can join today.
Best subreddits to join
Reddit is an excellent place to be if you like to stay updated on trending topics on the internet. But which are the best subreddits to join? Here are the best Reddit threads to join on the website.
1. TodayILearned
This is one of the enlightening subreddit, as it is dedicated to sharing knowledge on various topics. TodayILearned is active and gets updated regularly with new knowledge.
2. AskReddit
This is one of the best Reddit subs on the platform. Here people pose questions and get answers from the community. You will get unique answers from the diverse population on the AskReddit platform.
3. Fan Theories
This is a great community where people discuss different ideas regarding a certain topic, like a movie. On Fan Theories, different people will have different opinions on how the script should have been, and it's interesting to follow.
4. Explain Like I'm Five
This is similar to TodayILearned, where people share information on different topics. At Explain Like I'm Five, you can learn about something in the most basic and straightforward way. For example, how can you make liquid soap at home?
5. LifeProTips
There is a lot of stuff you can read on LifeProTips, such as life hacks you can implement in your home. This subreddit has various categories, such as home, food, travel, etc. Follow this community if there is an area of life you would like to improve.
6. DIY
This is one of the best subreddits to follow. The DIY community is of great help to DYI lovers, and you can learn how to do just anything. From home decoration to gardening, there are numerous DYIs you can learn about.
7.CasualConversation
The CasualConversation subreddit is one of the friendlier communities of Reddit, and it involves sharing stuff. You can start a conversation by sharing a story, and other members can join in and share.
8. Lifehacks
The Lifehacks community is similar to DIY, although this is for the unusual daily objects you can use to make life easier. You would never think to use most of these things until you see them in use.
9. IAmA
Ask Me Anything, also known as IAmA, is one of the best Reddit pages. It is also among the most popular subreddits where well-known people take AMAs. This allows the community to ask them anything.
10. Aww
The Aww community shares pictures and videos of cute things, such as pets. From cute babies to pets, you will find all of them here.
11. Facepalm
The Facepalm community brings all the funny and dumb posts from Twitter. The platform brings Twitter posts and any dump post you may have missed to make you laugh or cringe.
12. Internet Is Beautiful
The Internet Is Beautiful subreddit will show the best the internet has to offer. Most of these things you may have never heard about before.
13. BuyItForLife
If you want quality products, then BuyItForLife is the place to splurge. You may have to spend more, but the stuff is top-notch in terms of quality.
14. Perfect Timing
You may have seen these perfectly timed pictures that flip the story of the moment it was captured. The Perfect Timing subreddit has numerous perfect shots taken at the right time that will engross you for hours.
15. Data Is Beautiful
The Data Is Beautiful subreddit is for people who are into statistics and data. The community share data about a certain topic from different sources and data collected by themselves.
16. Wholesome Memes
This is one of the best subreddits to follow if you love memes. The Wholesome Memes community is for the meme lords out there. Here you can find numerous funny memes trending online to make you smile.
17. PersonalFinance
The PersonalFinance is one of the top Reddit communities regarding matters of finances as the subject is one of the top causes of stress. It has 14 subcategories dealing with taxes, debt, insurance, savings, etc. You can change your finances by following the simple steps offered by experts.
18. Technology
The Technology subreddit is among the most active communities. This is due to the speed at which technology is advancing. This is a must-visit if you want to know what is new in the technological world.
19. Listen To This
There is never enough time to listen and discover all the great music. This is where the Listen To This community comes in handy, as it allows you to discover new and old music. They share overlooked music you may never hear in the mainstream.
20. 100 years ago
This subreddit is for people who love history. The 100 years ago community shows what happened 100 years before that exact day.
21. Gaming
This is one of the best Reddit subs for gamers. The Gaming community keeps you updated on new games and gaming memes.
22. Food
All the food lovers are well represented in the Food community. The best food recipes accompanied with pictures will inspire you.
23. Fitness
People keeping fit have a community where they discuss different topics surrounding keeping fit. At the Fitness community, they celebrate milestones and answer all questions regarding fitness.
24. Get Motivated
If you want an encouraging and inspiring community, Get Motivated is your place. You can immerse yourself in a collection of quotes, stories, photos and videos here.
25. Nutrition
Staying healthy is important even as you indulge in your favourite foods. The Nutrition community shares healthy recipes and provides advice on what to eat.
26. Sketch Daily
The Sketch Daily is one of the best subreddit for art creators or people who love drawing. You can learn from other people and get feedback on your sketches.
27. Relationships
One of the best places to get relationship advice quickly is the internet. One place to check out is Relationships subreddit. You will discover it is a messed up world, and you are not the only one with issues.
28. Everything about Tinder
As the name suggests, Everything about Tinder is about the online dating platform Tinder. Here you can get advice from experienced users, share conversations and even help you find a date.
29. Camping and Hiking
This is one the the best reddit subreddits for adventure and outdoor people. The Camping and Hiking will offer advice on great destinations for camping and hiking and what to carry.
30. Photoshop Battles
Photoshop is a tool used to edit photos and create funny meme pictures. Check out the Photoshop Battles community if you love photoshop for a good sense of humour.
31. Welcome to the dark side
The Welcome to the dark side is a great community that will give you cool ideas for your OLED phone backgrounds. Your phone will have a fresh look and thank you for it.
32. HoldMy[Drink]
This is one of the hilarious subreddits. This community is where people share the content of what happens after they have taken a drink. Examples include Holdmybeer and Holdmyjuicebox.
33. GIFs
Gifs are hilarious and a great distraction in a world full of pressure. The GIFs subreddit allows people to share gifs to share emotions when emojis and words don't do justice.
34. NoNoNoNoYes
The NoNoNoNoYes subreddit share videos and GIFs of things going wrong and suddenly going right. When watching them, you find yourself screaming "NoNoNoNoYes". You may also check out the YesYesYesYesNo subreddit.
35. Praise the Camera Man
This is one of the best Reddit threads for people who appreciate good photos. The Praise the Camera Man community showcases the best camera angles, control, and operation regarding professional photography.
36. Writing
Writing is a skill that needs inspiration, and where best to get inspiration than on the Writing subreddit. The community offers great writing advice that you can use to hone your craft.
37. Anime
The Anime subreddit will help you keep updated on all your anime shows. You will also get a anime stuff you would like.
38. Books
If you are a bookworm, then the Books subreddit is your community. You will get the best reviews on most books out there, and you can grab the one that grabs your attention.
39. Cosy places
The Cosy places community is good for information on comfy vacation spots. The pictures of the rooms will make you want to be there or make your home as cosy as the places in the photos.
40. r/InsertYourCity or r/InsertYourCountry
These are among the best reddit groups and they help people keep in touch with their cities or countries. All the news and other updates are posted here.
41. Futurology
The Futurology subreddit is dedicated to Future(s) Studies and development of humanity, civilization and technology. Members have varying ideas about the future on a particular topic.
42. Art
The Art subreddit is for people who love art. You will gaze at some of the most intricate art pieces done by members. You can share your work, too, if you are an artist and get reviews.
Reddit may be confusing for first-time users as they may have no idea of where to start. You can, however, fin the social platform interesting if you know the best subreddits to join. They will connect you with like-minded people making your time fun on the platform. The above is a list of the best subreddits on Reddit you can try.
Legit.ng published an article about the biggest houses. Most people dream of owning a home in their lifetime, which is considered one of the most significant achievements. The rich and famous, however, buy homes as a statement of social status.
Owning a home is one of the critical life decisions for most people. A standard house is sufficient for many people as they don't come cheap. The rich, however, do not settle for small or average houses. They go for big palatial homes with high-end features such as gardens, pools and artwork. Here are the biggest houses with magnificent features.
Source: Legit.ng