Delaware is a nature-lover's paradise, with many beaches, wildlife refuges, and rustic charm throughout the state. While many overlook this state, assuming nothing could be hiding within its small borders, that is a big mistake. Delaware's small towns blend nature and suburbs together beautifully. Old, well-preserved structures still line their streets. Clean waterways pulse through their territory, providing shelter and homes to dozens of animal and plant species. The following are some of the state's prettiest small towns that you must visit to experience the unique Delaware charm and hospitality.
Milton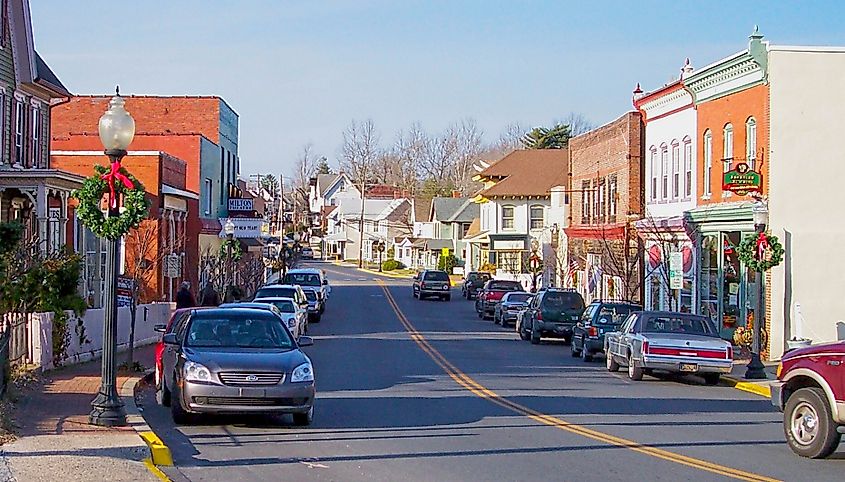 Milton offers visitors a unique and charming Victorian experience not far from Delaware Bay. This town, known for its beautifully paved roadways lined with equally lovely houses and shops, is a photographer's dream. 
Visit the Endeavor Local 17 Lodge's website for township events. The Lodge annually hosts several festivals and gatherings, including Springfest and the Car and Truck Show! However, if you want to enjoy local natural splendor, consider renting a campsite at Deep Branch Family Campground. While not located inside the town's border, it's just a couple miles outside the city and makes for a great weekend getaway. Check out Wagamons Pond near the center of town. The water isn't far from King's Homemade Ice Cream Shop, one of the best places in town to get treats! Not only are their sundaes a work of art, but the shop is a cute little place that creates an ideal environment for families and friends. 
New Castle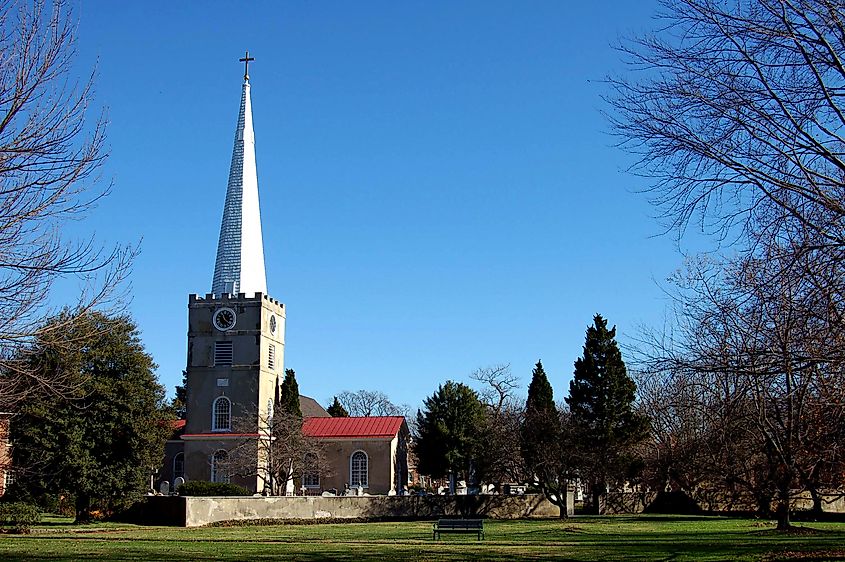 An hour north of Milton, located along the Delaware River, is the beautiful, historic town of New Castle. New Castle was one of the earliest settled communities in Delaware, with Peter Stuyvesant being one of the earliest Dutch founders. Originally named Fort Casimir, it shifted ownership many times over the years from Dutch, English, Swedish, and Americans all laying claim to it. 
Today, it's one of Delaware's most beautiful towns. The historical district houses many period-accurate homes, shops, and scenery. Stop by First State National Historic Park for a glimpse into the past. Engage with historical reenactors and understand Delaware's significance in the past as the first state to ratify the U.S. Constitution. Don't forget to save time to explore the stunning downtown shopping centers. Moonchild Sweets is a must-see location for anyone who loves cake art and has a sweet tooth! 
Bowers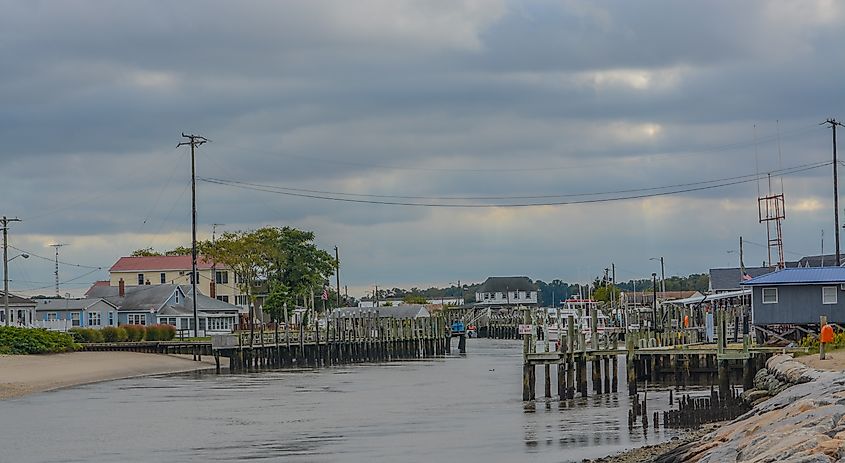 Bowers township is approximately thirty minutes north of Milton and an hour south of New Castle. This tiny town only has about 280 permanent residents and is a nature lover's dream come true. Bowers Beach is stunning, with lovely shorelines and the newly built jetty giving a great ocean view. 
The jetty is also a favorite place for picture-taking, climbing, and fishing! Stop by the Maritime Museum to better understand the anglers and sailors who were fundamental in creating the town's economy and culture. You can find many historical documents and artifacts here, so plan plenty of time to see all there is to see! If you get hungry, visit JP's on the Wharf. They serve grilled fish, steaks, veggies, and mixed cocktails along the ocean, meaning you'll have a great view of the surrounding natural glory.
South Bethany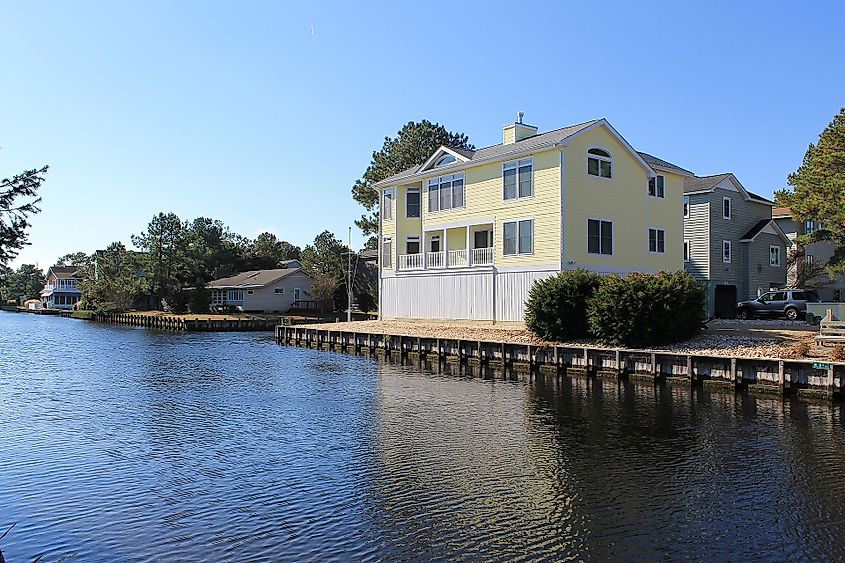 Like Bowers, South Bethany is best known for its small, welcoming, beautiful beaches. Also similar to Bowers, this small town has under 1,000 regular residents, meaning it's a great place for rest and relaxation. South Bethany Beach is a stunning location in town that's good for swimming and fishing. Known for being a family-oriented beach, there's plenty of fun for all, regardless of age. Build a sandcastle in the gorgeous white sands, collect treasures along the water, and splash in the clear waters of the sea. Also, stop by and visit Pilla Pond in Jefferson Creek. This spot is an excellent place to go fishing if you prefer fishing in calmer waters than the ocean! Stop by Rosenfields Deli for some refreshments, including fresh sandwiches and soups. 
Leipsic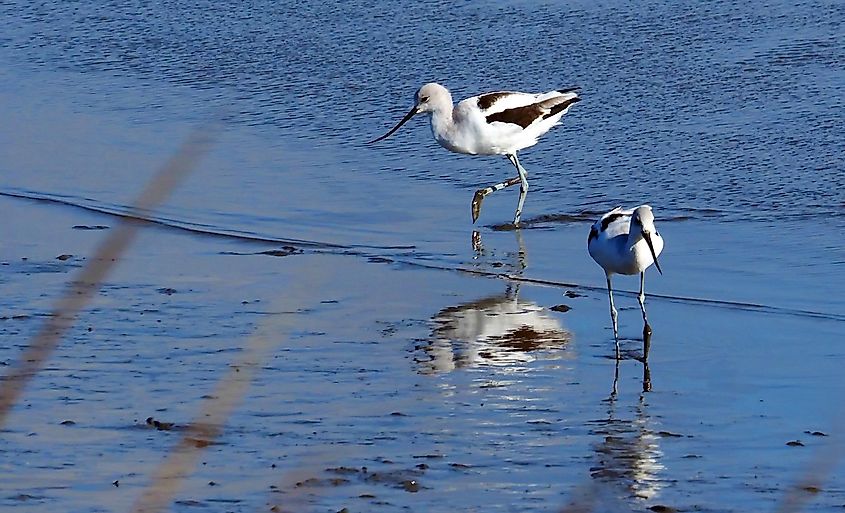 Not many people know about the quaint, quiet town of Leipsic in Kent County. However, that's not because this community lacks charm and beauty. It's one of the loveliest little rural towns in the area, with lots of open land and small rustic homes. The local economy is built chiefly on farming, oystering, trapping, fishing, and food preservation. The Leipsic River is a great place to fish and explore the local wildlife. This river is a 128-square-mile-long stretch of waterway that's an essential part of wildlife conservation in the region. After a long day exploring the natural splendor of the township, drop by Sambo's Tavern. This restaurant is a popular spot where locals gather for a drink and food after a tiring day. If you hope to get some good food in a welcoming environment, visit Sambo's Tavern!
Smyrna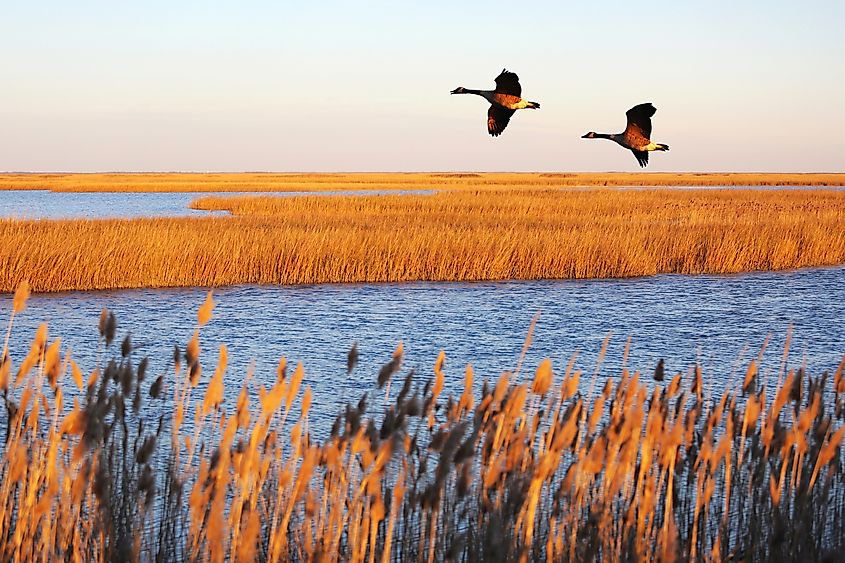 Northwest of the tiny farming community of Leipsic is the significantly bigger city of Smyrna. With a population of around 13,000, this beautiful town has plenty to offer potential tourists looking for a lovely place to spend a few days. The town's historic district offers visitors a glimpse into the city's founding in a charming, quiet, and authentic environment. Blackbird Forest and Bombay Hook are two fantastic spots for nature lovers just outside the town's border. These locations are great to explore if you enjoy hiking, fishing, hunting, or cycling in the woods. Although, there's also lots to do inside the town's border. 
Downtown Symrna affords some excellent shopping and dining experiences everyone will enjoy. Sweet & Treats Restaurant is a beautiful little shop near the center of town. They offer delicious Philly cheesesteaks and other American classics. Or, if you're looking for a communal place to mingle with the local townsfolk, check out Sheridan's Pub!
Delaware City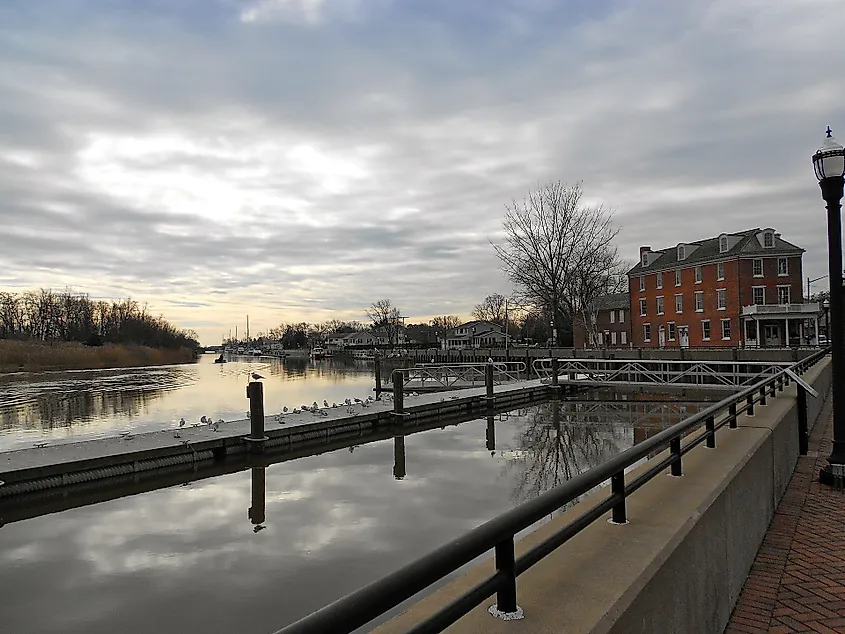 North of Symrna along the Delaware River is the beautiful township of Delaware City. As a port city, this location was a vital cultural hub and trade center for several centuries. Established in the early 1800s, this township still has many 18th and 19th-century buildings lining its roadways, creating an old-fashioned, rustic charm. 
Visit Battery Park and Fort Delaware State Park to learn more about this city's fascinating history. Fort Delaware is a well-preserved Civil War fortress that is a stunning sight that served as a protective fortress in the area. Across the water from this fortress, just outside the town's border, is Pea Patch Island. Tourists can visit this island via the local ferry and see the old Civil War-era Fort Delaware. Check out Crabby Dick's seafood restaurant on the beach after spending your day exploring the town. Their crab cakes were voted best in the state and are sure not to disappoint.
Lewes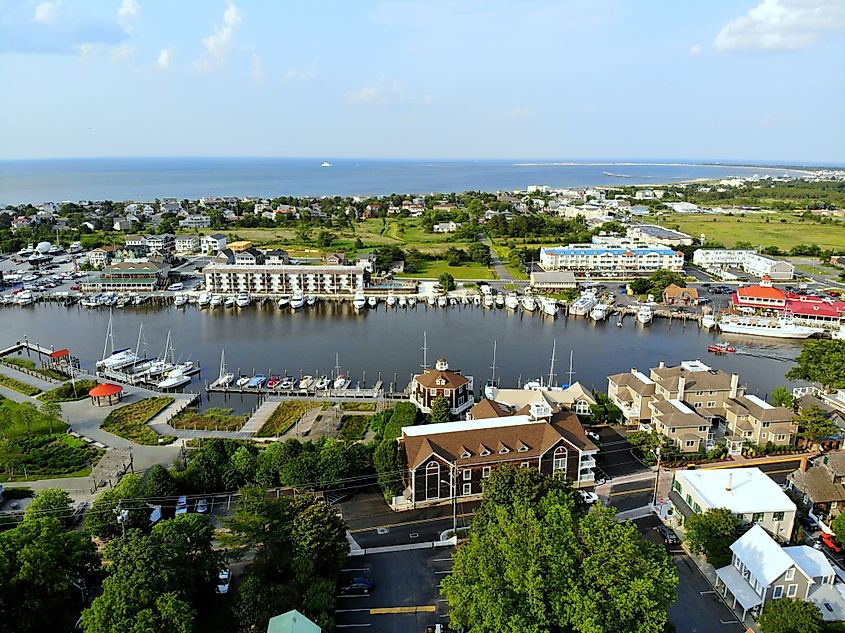 Located along the shore, Lewes is a beautiful coastal township with unique nature views and historical sites. Like Delaware City, Lewes offers visitors a chance to peek into the past, play in the ocean, and explore the local shopping scene. 
However, Lewes's historical background is unique, with the Zwaanandael Museum serving as a commemorative place of the first European settlement. The Fisher Martin House is next to the museum and is a place you must see on your trip. Built in the 1730s, the house is still in excellent condition thanks to conservation efforts. Consider visiting The Station on Kings for fresh coffee, tasty desserts, and refreshments. It's the perfect ending to a wonderful day. 
Selbyville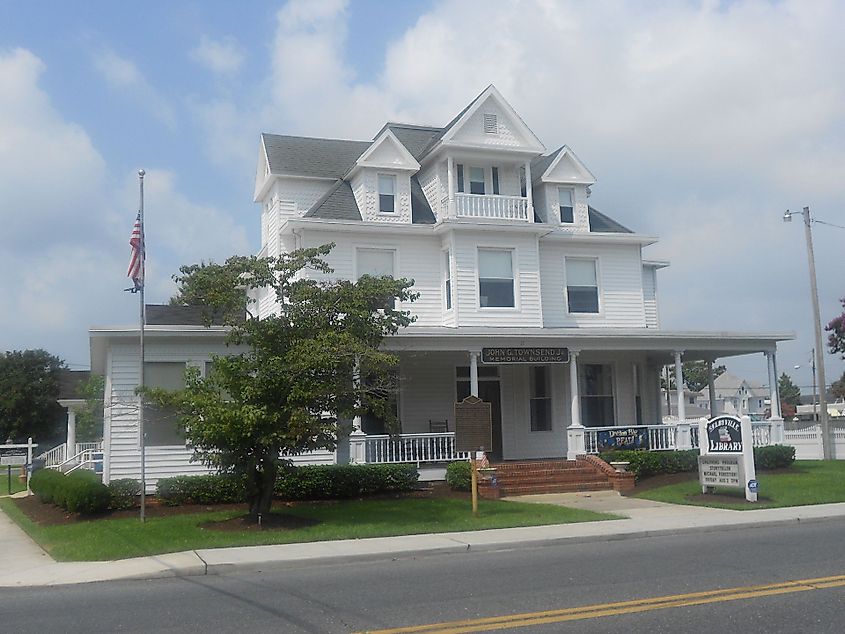 South of Lewes township is the bustling community of Selbyville. The township dates back to 1778 when several founding members, including Arthur McCabe, John Murray, Benjamin Long, Reuben Stevens, and Elijah Campbell, bought tracts of land near the Saint Martin River. The name came from Sampson Selby, a local country store owner, who marked his packages "Selby-Ville." Many locals call this gorgeous town the Gateway of Beaches. Many historic houses and structures still line the lovely roadways, highlighting the region's natural beauty. Stop by On the Way Cafe for breakfast, lunch, or dinner! Their omelets and sandwich wraps are the perfect start to any day.
Hockessin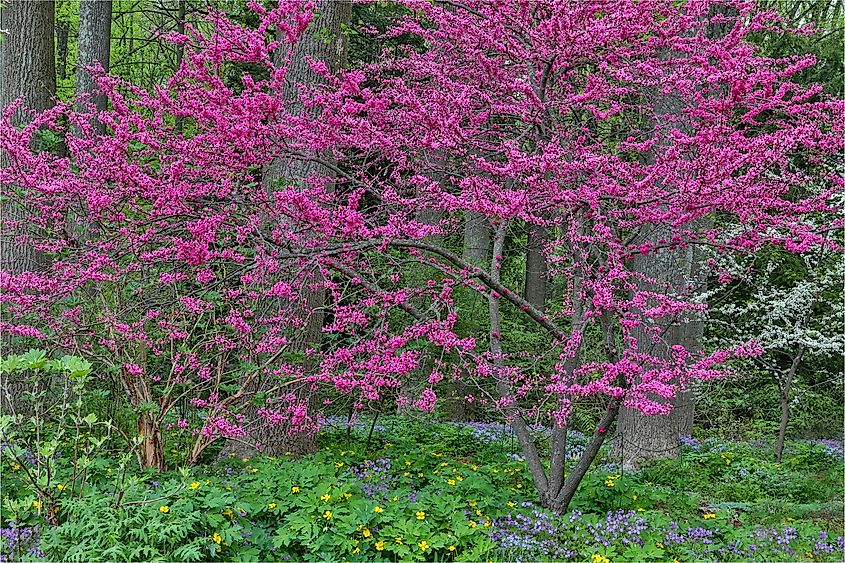 Nestled along the Pennsylvania border is the welcoming little community of Hockessin. Most experts believe the name comes from a native Lenape word, "hokesa." The Quakers were the original European settlers in the region, coming to the area in the 1680s. Best known for its natural splendor, there are several beautiful parks, trails, and manicured gardens. Mt. Cuba is one of the most stunning areas for anyone who enjoys flowers. For the best experience, visit in April when most flowers are in full bloom. After hiking the many paths and nature trails, stop by the Red Fire Grill. You will surely enjoy their steaks and seafood in a lovely and warm environment.
Frederica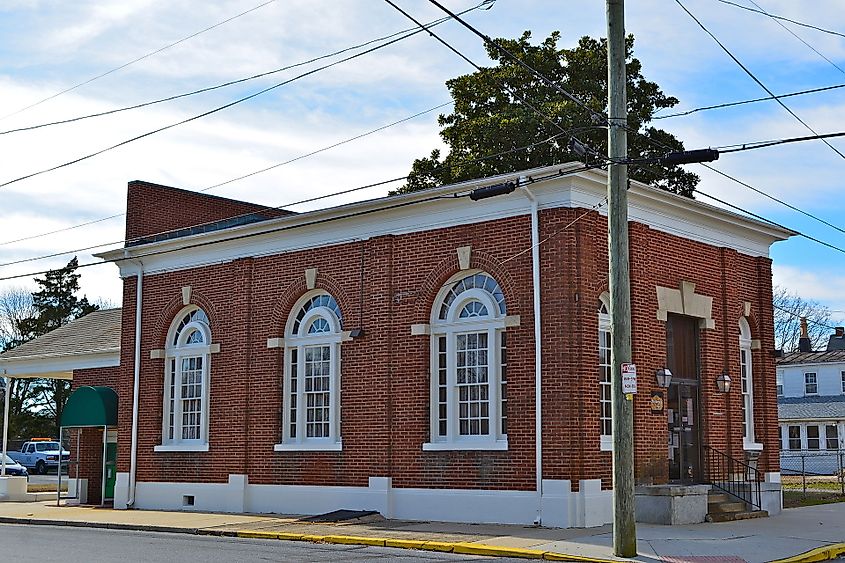 The breathtaking little town of Frederica is located in Kent County along the shore of Andrews Lake. Established in 1826, the town's history actually dates back approximately 200 years before its incorporation. William Penn granted a tract of land in the region to Mr. Boneny Bishop in 1681, marking one of the district's earliest permanent European settlements. 
Frederica is still connected to its roots, with the streets and farmlands reflecting its rural beginnings. Check out Spring Creek and the surrounding wilderness for a restful experience away from the city. The Springhill Suites by Marriot offer a peaceful place to lay your head and a workout center and swimming pool for their guests. Frederica Pizza and Pasta House is the best place in town to get delicious Italian-style dishes. With several varieties of pizzas, including a Sicilian deep-dish pizza, you'll find something to satisfy your cravings!
Cheswold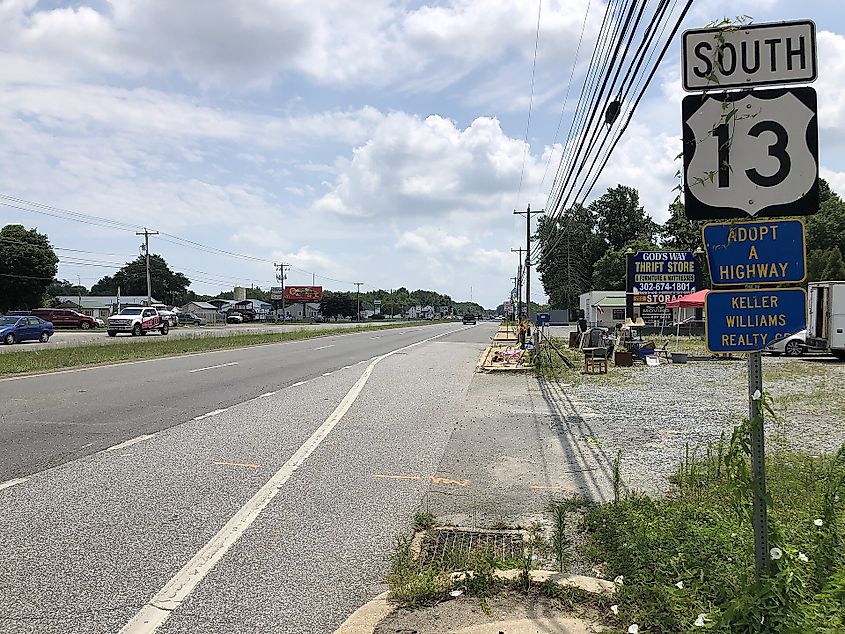 Just a few minutes west of Leipsic is the adorable little community of Cheswold. Best known for its great history and lovely country vibe, it gets its name from a cluster of chestnut trees growing near the town's center. However, before settling on its modern name in the 1800s, the town's names included Moorton and Leipsic Station. Cheswold began as a prominent point along the Delaware Railroad. They mostly shipped produce, livestock, and mail from Leipsic Station. Today, Cheswold is the ideal location for an immersion in the surrounding rich countryside. Alston Branch is a charming little creek running through the town center that is an excellent place for a picnic. Bring a bike when visiting to explore the township's rural splendor in a peaceful, organic manner. Finally, stop by Polesino's Pizzeria for a fantastic pizza, calzone, and refreshments.
These pretty towns of Delaware offer a chance for city dwellers to step back from the rush of life and experience all nature offers. These small towns offer a warm and welcoming vibe that will make anyone feel right at home, regardless of how long they stay.