When you think of the southeastern state of Kentucky, delicious fried chicken, handcrafted bourbon, the Kentucky Derby, and the two major cities of Lexington and Louisville most likely come to mind. However, nestled in between and scattered all around these two big metropolitan areas lie pretty smaller towns brimming with plenty of charm. If you're planning a trip to Kentucky, also known as the Bluegrass State, be sure to add one or more of these scenic towns to your must-visit list.
Bardstown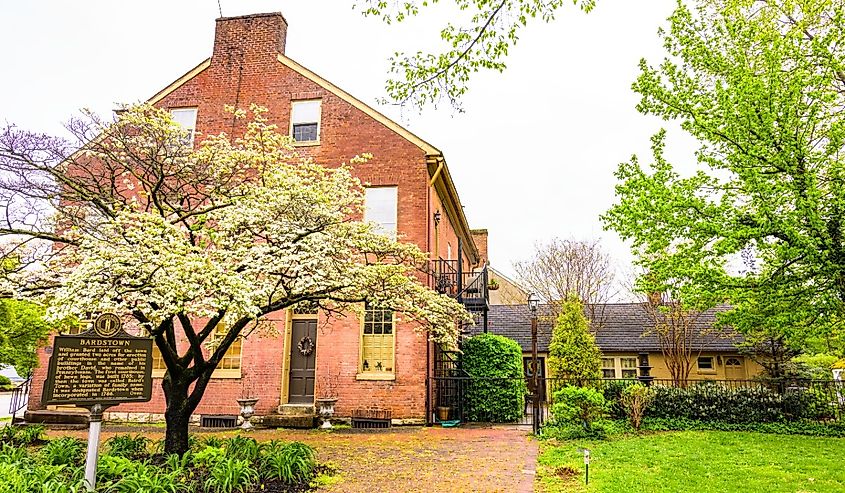 People flock to Bardstown from all over for its world-famous bourbon but are also enchanted by how much else this city, in the heart of Kentucky, offers. Dubbed "The Bourbon Capital of the World," Bardstown is home to 11 distilleries within a 16-mile radius. Each distillery, such as the Heaven Hill Distillery, the Barton 1792 Distillery, James M. Beam Distilling Co., and the Bardstown Bourbon Company, is known for its unique spirits. Stop in one of the distilleries for a facility tour, or to sample local bourbon. If drinking isn't your thing, explore the local nature at the Bernheim Arboretum and Research Forest or My Old Kentucky Home State Park. The city, which was settled in 1780 and is Kentucky's second-oldest city, is also known for its historic sites and museums.
Berea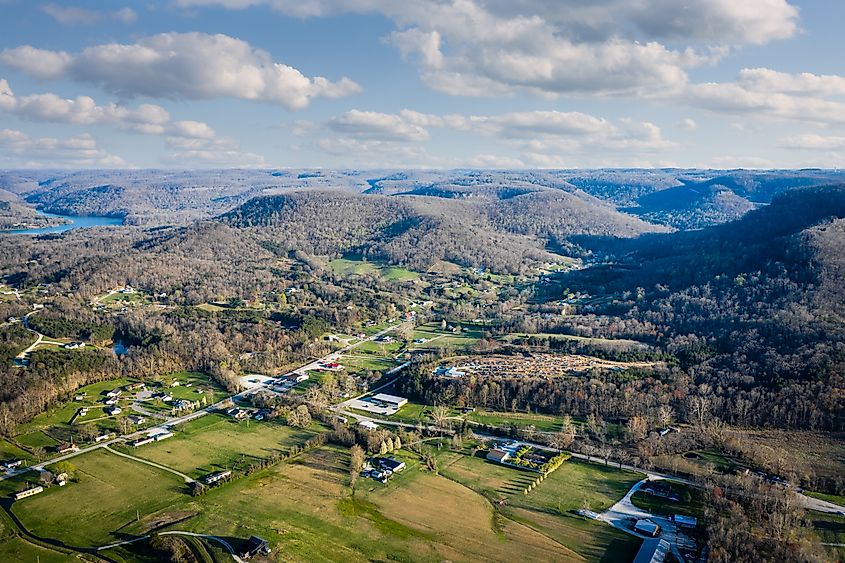 Overflowing with southern hospitality as well as small-town charm, Berea is only a 40-minute drive from the big city amenities offered in Lexington. Berea was named the "Folk Arts and Craft Capital of Kentucky," and the town lives up to its title. Spend a day or two browsing the town's Artisan Village, which is home to glass and other types of artisan studios, gift shops, and boutiques selling local handmade jewelry, candles, and other specialty items, and several art galleries. As you wander in and out of the studios, stop to watch artisans at work as they make their one-of-a-kind pieces. Nature lovers won't want to miss a trip to the pinnacles in the Berea College Forest. Hike to the top of the rock outcroppings for sweeping views, and stop in at the BC Forestry Outreach Center to learn more about these natural works of art that are unique to the region. 
Shelbyville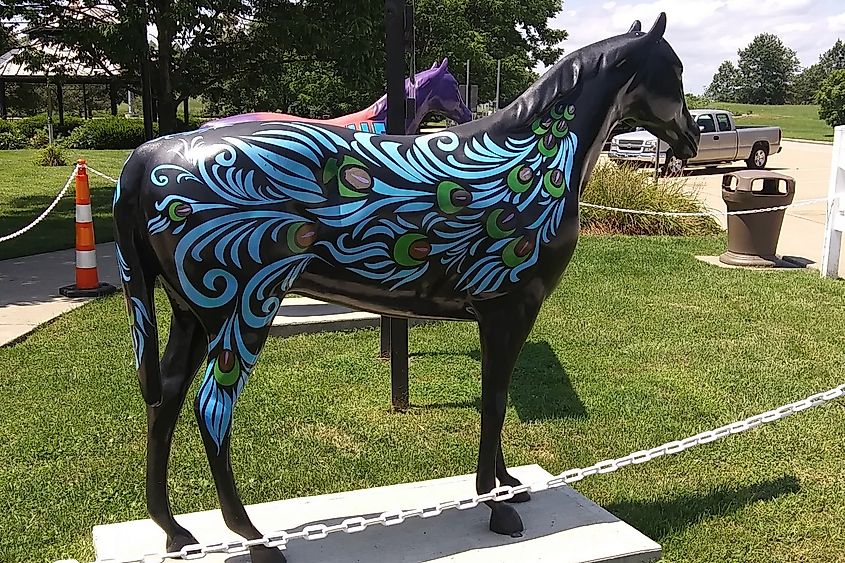 With its convenient location right between Louisville and Lexington, the scenic town of Shelbyville is a must-see destination when on a scenic road trip through Kentucky. Shelbyville has two world-class bourbon distilleries of its own, as well as two charming wineries, where you can stop and sip locally-made beverages, have lunch, and tour the facilities. The charming southern town is also home to seven parks, four golf courses, and miles of hiking and biking trails to explore. Shoppers will delight in the Outlet Shoppes of the Bluegrass, which is Kentucky's only designer outlet mall. For a uniquely Kentucky experience, stop in at the Willow Hope Farm, a horse rescue and adoption center. Be sure to make an appointment to visit the horses ahead of time.
Hodgenville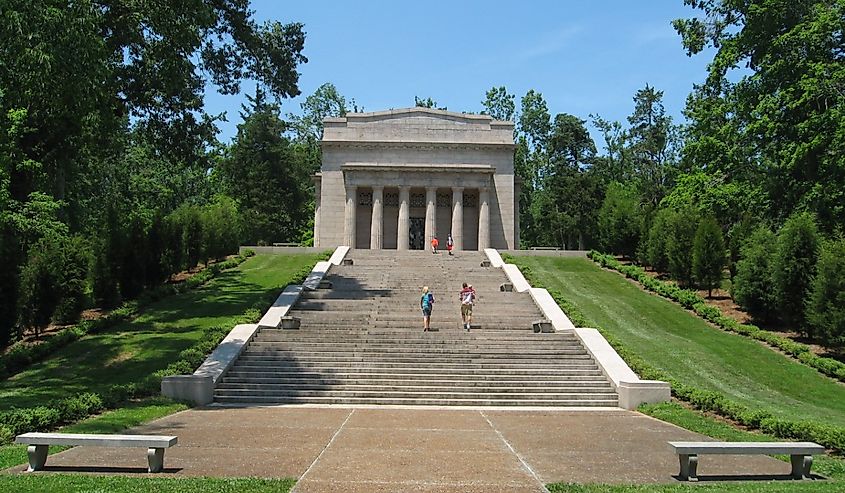 When you think of Abraham Lincoln, the state of Illinois most likely comes to mind, but this United States president was born in the town of Hodgenville, Kentucky. Visit the Abraham Lincoln Birthplace National Historic Park, which features two separate preserved farm sites within LaRue County. Check out the Memorial Building at the Birthplace Unit, as well as the Boyhood Home at the Knob Creek Unit. Don't miss the well-known Abraham Lincoln Statue in downtown Lincoln Square, where you can also browse boutique and gift shops, sample local fare at a variety of eateries, and even catch live entertainment. If exploring local wildlife is more your thing, the LaRue County Trail System offers hiking and biking trails in and around Hodgenville.
Glasgow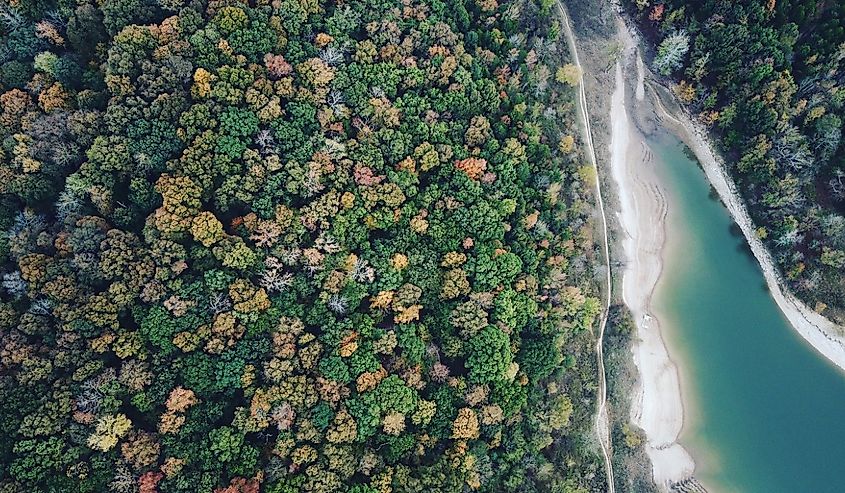 No list of the prettiest towns in Kentucky would be complete without Glasgow. Located about 40 miles east of Bowling Green, the pretty town of Glasgow plays host to the annual Scottish Highland Games, among other Scottish festivals and traditions. Spend time hiking or biking through the Brigadoon State Nature Preserve, which lies adjacent to the Barron River Lake. The park offers 95 acres of forests teeming with many types of resident and migratory birds, as well as fields of wildflowers in the spring and summer months, some of which are considered uncommon. History buffs can check out Historic Fort Williams, a Union Civil War fort that was constructed in 1863.
Greenville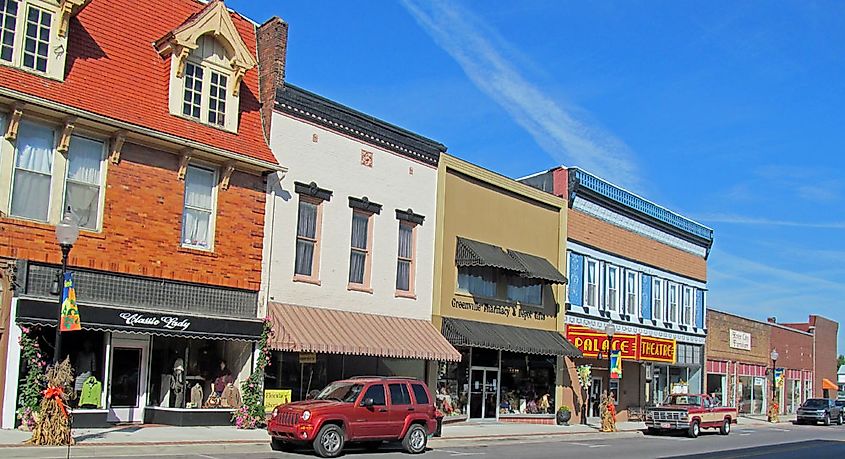 Charming and quaint are just two words that come to mind when describing Greenville, an eye-catching town situated in the rolling hills of western Kentucky. Start your visit with a trip downtown, which features a historic town square complete with a century-old courthouse centerpiece. Bring your family to the 12-acre Brizendine Nature Park, which is home to three footbridges over babbling creeks, picnic tables for al fresco lunches, and many types of local wildlife, including wild turkeys, deer, birds, butterflies, and raccoons. During the summer months, cool off with a dip in the Morgan Park Swimming Pool or watch a live show at the Muhlenberg Community Theatre Inc. 
Paducah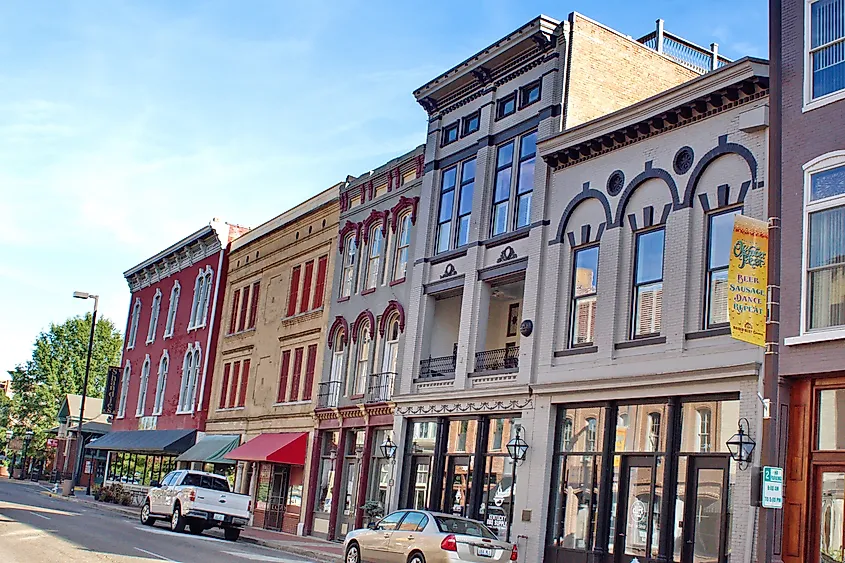 Stay and play a day, week, month, or even longer in the beautiful city of Paducah. Even though the city has a population of more than 25,000, it still retains a small-town feel. Situated in Kentucky's Four Rivers Region, Paducah sits at the meeting point of the Ohio and Tennessee Rivers. The city is home to two craft breweries, the Dry Ground Brewing Company and Paducah Beer Werks, which offer a selection of regional house ales as well as a creative menu. Experience the local culture at the Yeiser Art Center, the Market House Theatre, the Clemens Fine Art Center, or the Paducah Symphony Orchestra. 
Murray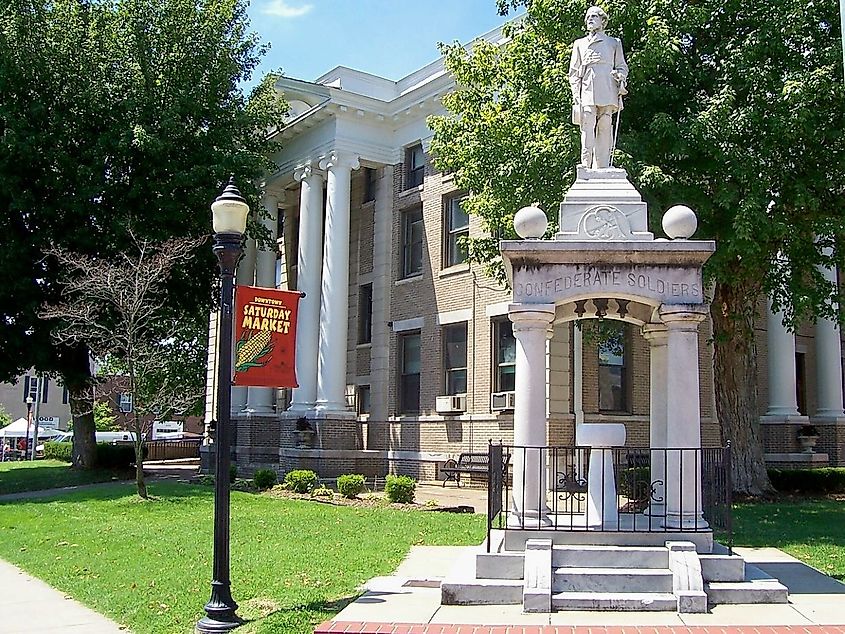 Brimming with natural beauty and charm to spare, the town of Murray is the quintessential small southern town. Start your visit on the right foot with a trip to the historic downtown. Encompassing four square blocks, downtown Murray has been the hub of local activity for more than 200 years. Take time to explore the specialty shops and boutiques, including the New Life Christian Bookstore. Refuel and people-watch at 5th & Main Coffees, or enjoy authentic Chicago-style deep-dish pizza at Mugsy's Hideout. Crafters and art lovers will enjoy a trip down the Calloway County Quilt Trail, which combines both art and history. 
Pikeville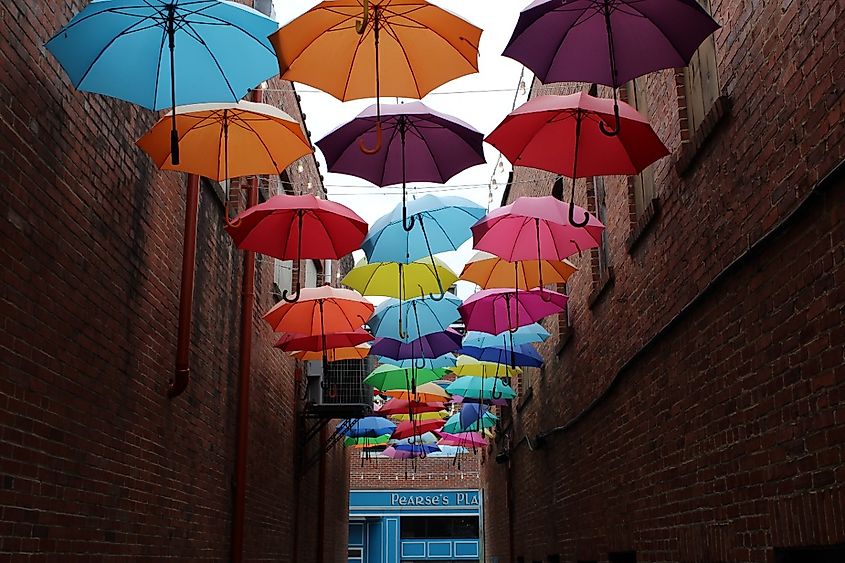 When arriving in pretty Pikeville, your only problem will be deciding what to do first. Located in far eastern Kentucky near the West Virginia and Virginia borders, Pikeville has been named one of the "100 Best Small Towns in America." Take in scenic views of the Big Sandy River from the Pauley Bridge, and check out exhibits of local artifacts at the Big Sandy Heritage Museum. The nearby Stone Heritage Museum and the Ford Mansion educate visitors about the area's role in the nation's Industrial Age with artifacts mining memorabilia, artwork, news clippings, and old photographs.
London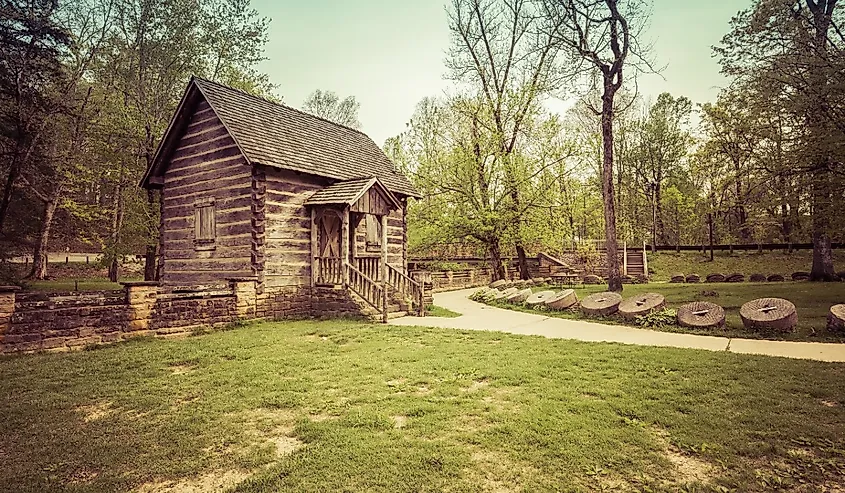 Situated in the Appalachian Mountains foothills, the city of London is blessed with all types of natural beauty, including forests, lakes, rivers, and an abundance of native wildlife. Dubbed the "Cycling Capital of Kentucky," London offers miles of scenic trails ranging from easy to challenging. The Redbud Ride, an annual bicycle ride, is held downtown and draws in cyclists from all over the country. If you love history, explore one of the area's many historic sites, including the Camp Wildcat Civil War Battlefield and Heritage Hills Park. The Mountain Life Museum in the Levi Jackson Wilderness Park is another must-see attraction.
Rosine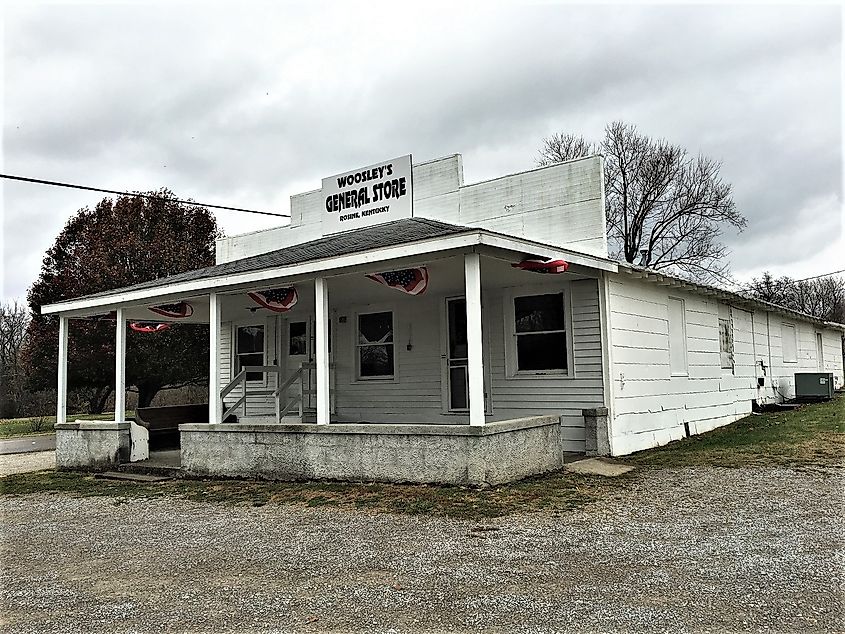 Scenic Rosine is best known for being the 1911 birthplace of Bill Monroe, the "Father of Bluegrass Music." Visitors can take a guided tour of his home throughout the year and attend the annual Jerusalem Ridge Bluegrass Celebration nearby. You can also pay your respects to the Bluegrass music founder with a trip to his burial site in the Rosine Cemetary.
From the foothills of the Appalachian Mountains to the Ohio River basin, Kentucky is full of pretty towns that have a lot more to offer than just good looks. Whether you crave an outdoor adventure, a Civil War historic site experience, or a taste of locally distilled bourbon, you'll find it in Kentucky. The next time you're in the mood for a vacation, pack your bags and check out one of these scenic towns in Kentucky for a getaway you won't forget.