We already know that, off-camera, sex scenes are not the hottest moment in an actor's life. You have to get physically intimate and fake chemistry with a person you might have just met the day of; you have crew members spritzing your body with bottled sweat and fumbling with boom mikes; and you have to juggle emphatically unsexy stuff like modesty socks and intimacy coordinators all while trying to, you know, act. 
With all of that mess happening behind the screen, it's a near-miracle that we've had any movies and TV shows at all that tantalize, tease and titillate audiences. 
Unfortunately, these are not those movies and series. Instead, these 10 projects tried for erotic and ended up embarrassing. 
10 'sexy' TV shows and movies that left us cold
Obsession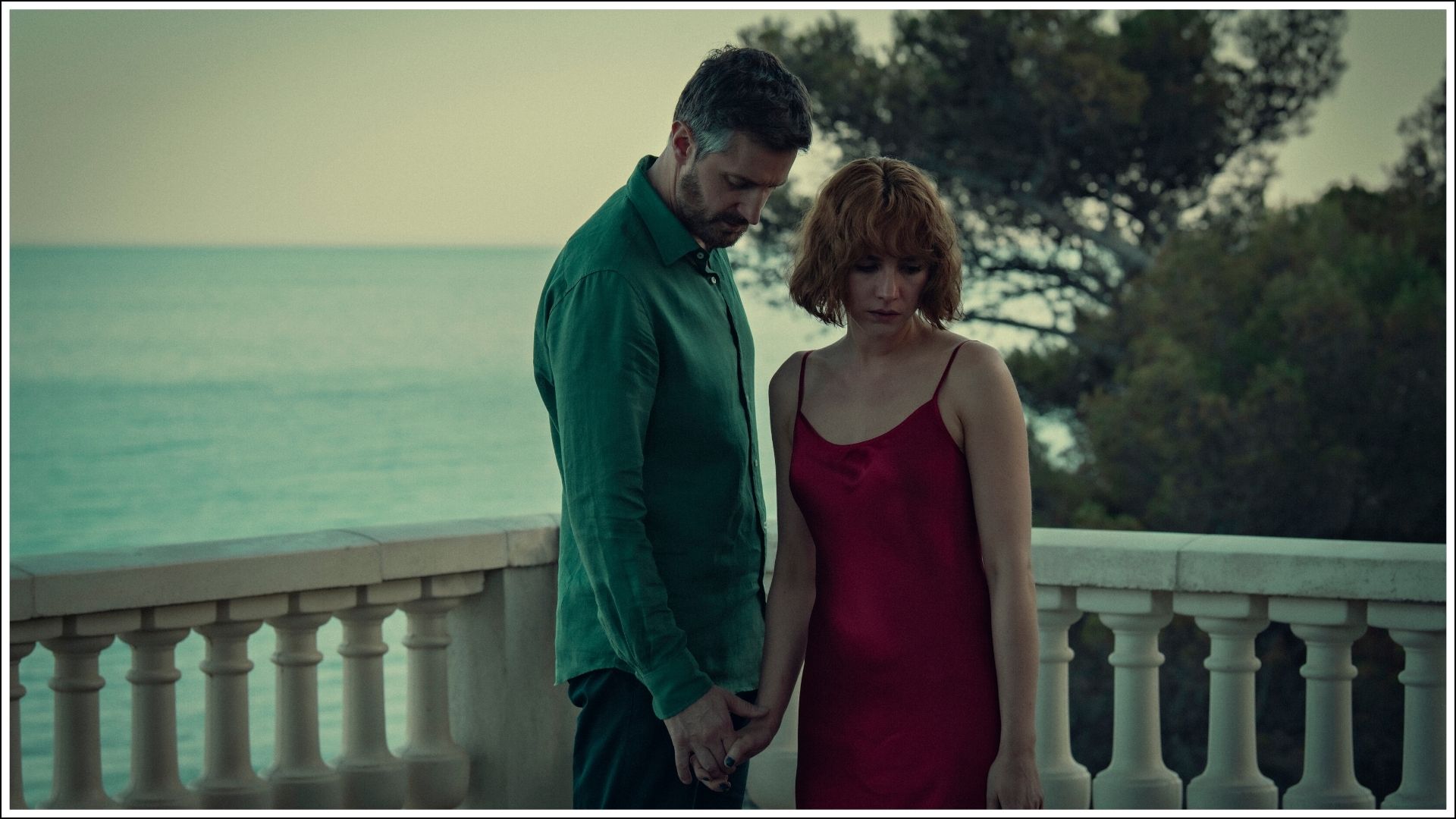 Netflix's latest attempt at the erotic thriller genre, Obsession tragically features one of the funniest sex scenes in recent memory. The problem is the show isn't in on the joke. The four-part miniseries, based on Josephine Hart's 1991 novel Damage, follows a married surgeon William (Richard Armitage) who is so consumed by his son's fiancée Anna (Charlie Murphy) that he makes sweet, cringey love to her pillow. Despite numerous graphic interludes between the two characters throughout the limited series, this has become Obsession's not-so-sexy standout. 
Fifty Shades of Grey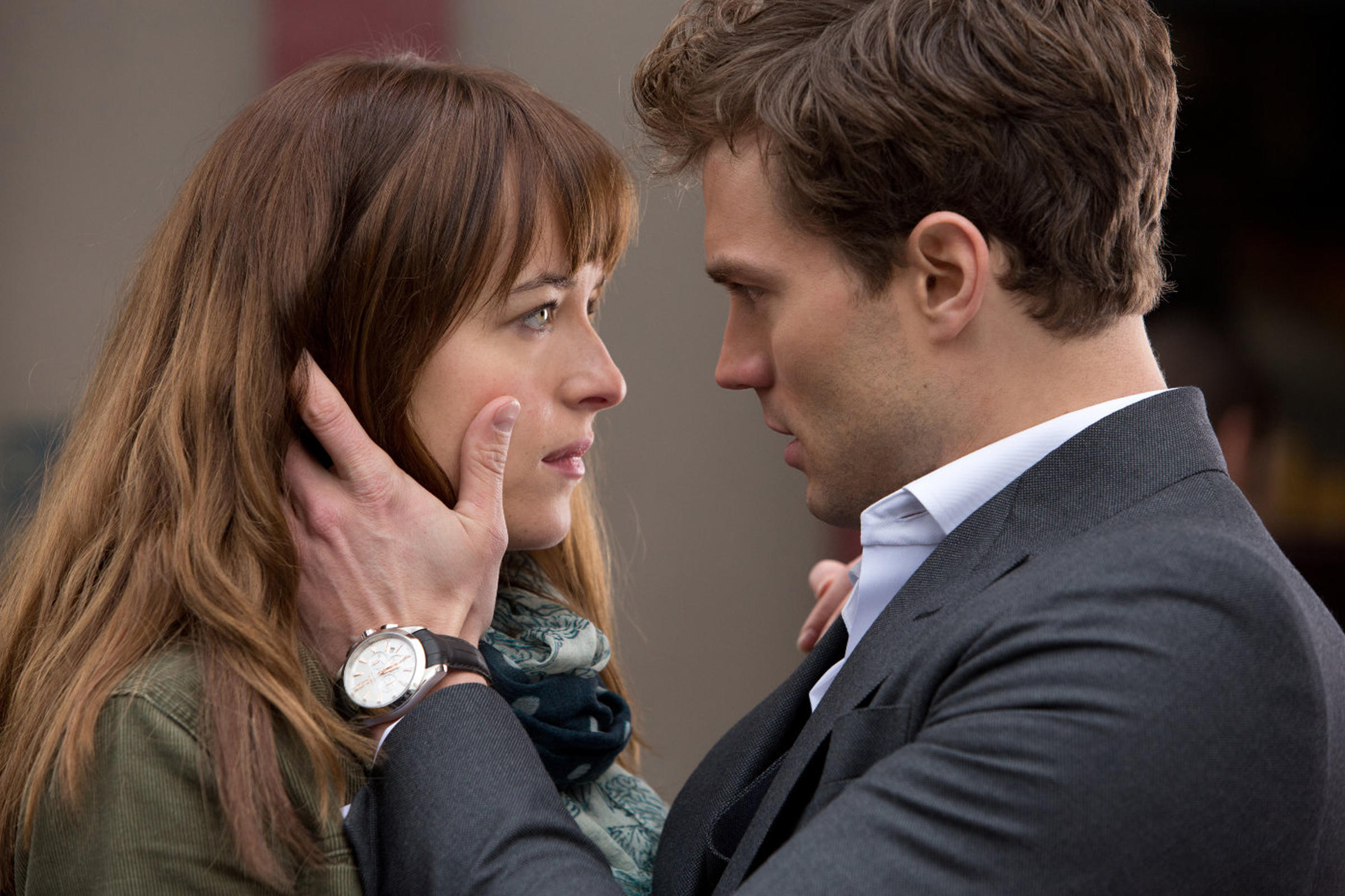 Having two of the most beautiful people on the planet — high cheek-boned Irish hunk Jamie Dornan and gorgeous nepo baby Dakota Johnson — perform various acts of BDSM bawdiness should surely guarantee sexiness onscreen, right? Wrong. 
Based on the huge popular, albeit exceptionally silly, erotic romance novels by E. L. James, Sam Taylor-Johnson's soapy movie adaptation is plagued by a tepid connection between its two leads, who have to suffer through goofy dialogue ("I don't do romance. My tastes are very singular. You wouldn't understand!") and surprisingly vanilla takes on kinky sex. It should all be escapist fun, but all of this teasing ends up being a turnoff. 
Basic Instinct 2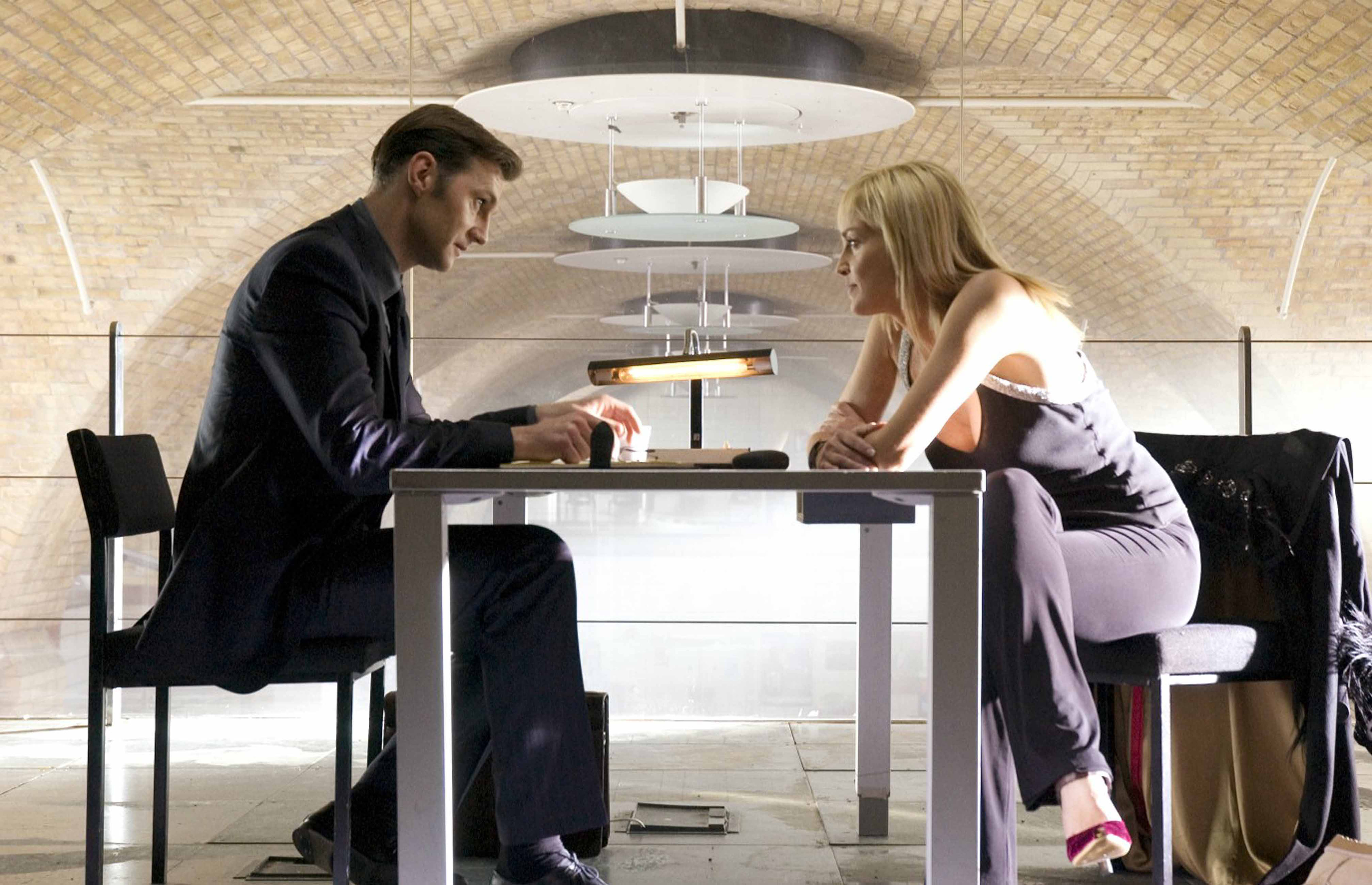 The first Basic Instinct, starring Sharon Stone as the dangerously beautiful crime novelist Catherine Tramell and Michael Douglas as the homicide detective she seduces, has become a definitive erotic thriller since its 1992 release off the carnal power of Stone's performance and that infamous leg-crossing scene. Its sequel, however — released 14 years later and made without Douglas and original director Paul Verhoeven — epically fails to ignite the same kind of heat between Stone and actor David Morrissey, who plays the police psychiatrist obsessed with Catherine in this ill-advised go-round. 
Bridgerton season 2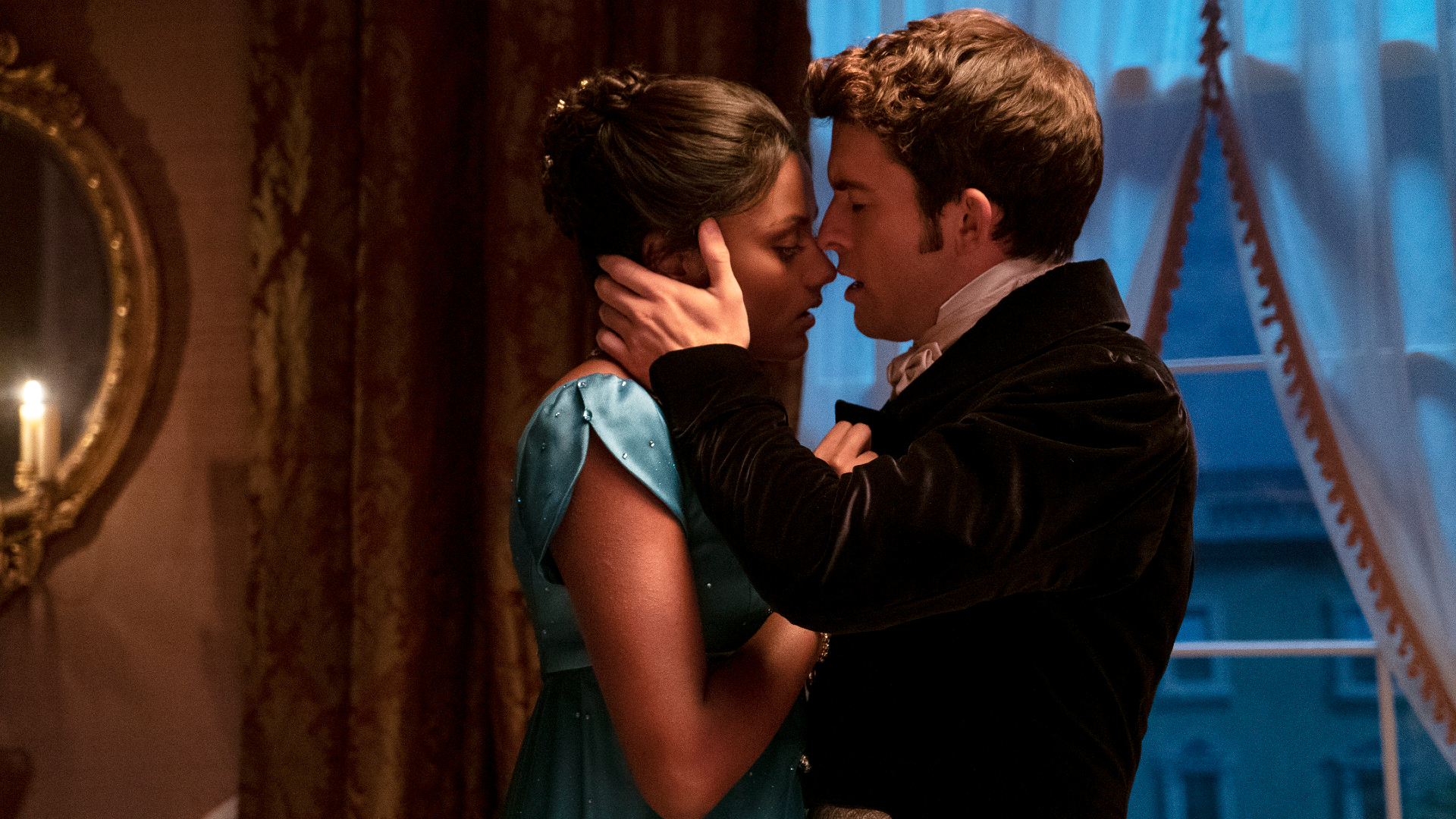 In a world already filled with slow-burn period romance — the heated gazes across a ballroom, the hands brushing beneath a dinner table — Bridgerton's bodice-ripping first season was refreshing in its unabashed randiness. Sure, Daphne Bridgerton (Phoebe Dynevor) and the Duke of Hastings (Regé-Jean Page) may look the picture of propriety on the streets, but they are outright freaks in the sheets. Color fans unimpressed, then, when the show's second season nearly did away with sex scenes entirely, opting instead to have leads Simone Ashley and Jonathan Bailey largely stare at and, in one memorable moment, sniff each other. 
Showgirls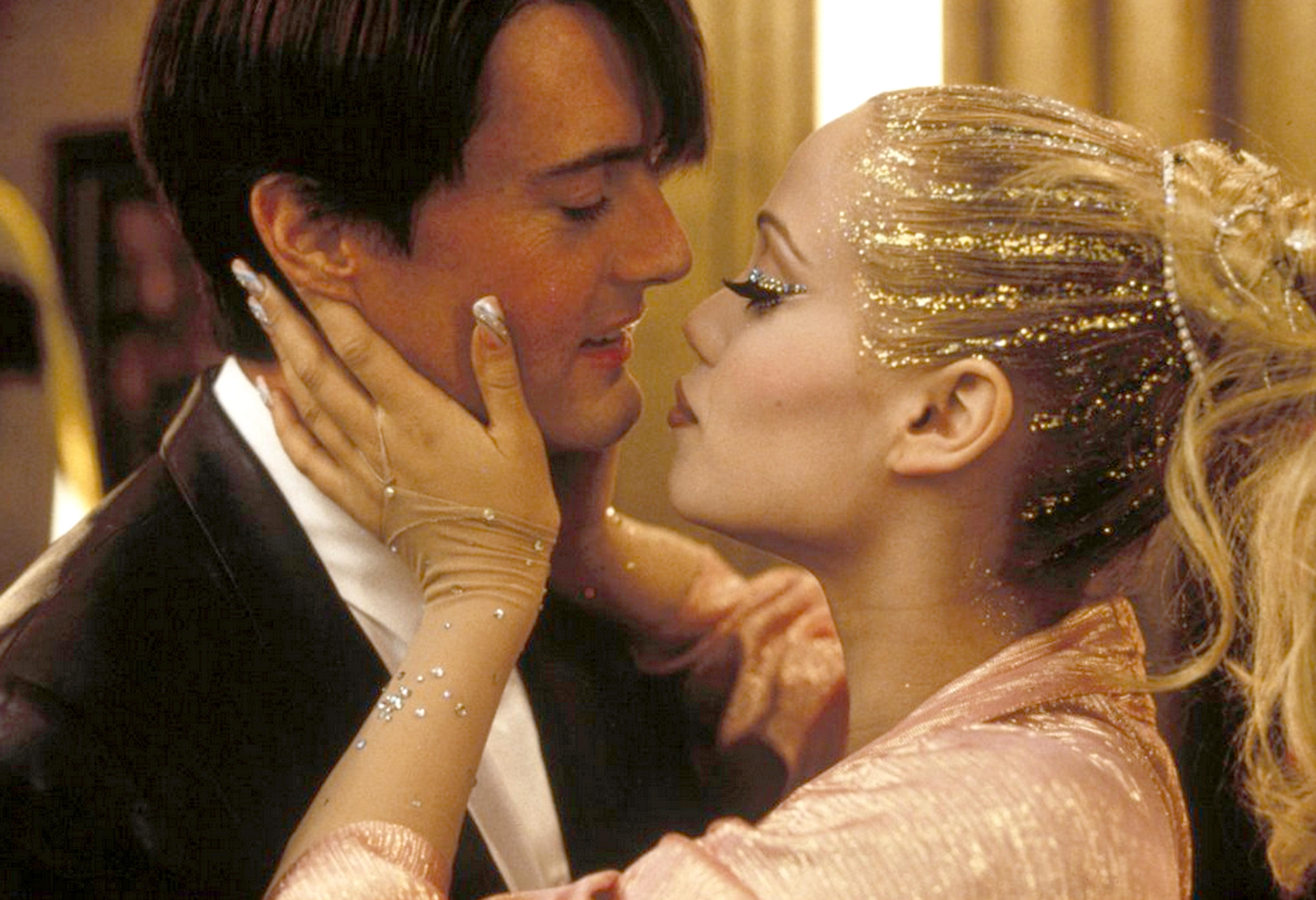 You'll never look at pool sex the same way again. The hilariously absurd water aerobics between aspiring dancer Nomi Malone (a perpetually topless Elizabeth Berkley, looking to scuff up some of that Saved by the Bell sheen) and casino manager Zack Carey (Kyle MacLachlan) in this NC-17-rated, Paul Verhoeven-directed film are the stuff of infamy. That the rest of the scenes surrounding that splash-zone shagging are just as outrageously over-the-top and — for all its rampant nudity — distinctly unsexy solidifies the movie's status as a camp classic. 
Deep Water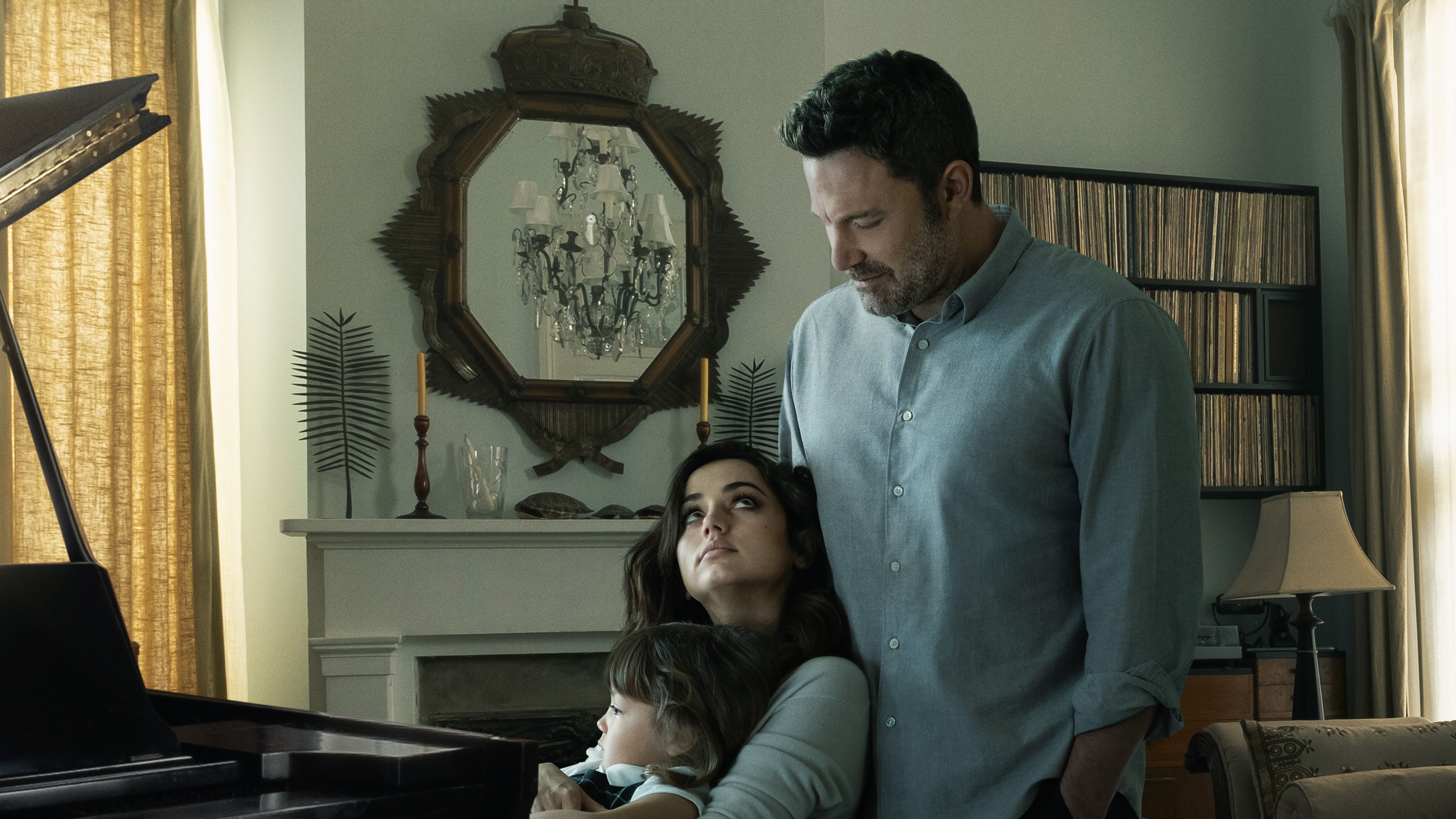 Adrian Lyne is practically synonymous with erotic thrillers at this point, given that the English director is behind some of the genre's most beloved titles of the past three decades, including Fatal Attraction, Indecent Proposal and Unfaithful. How disappointing, then, that Lyne's Deep Water — in which a husband (Ben Affleck) allows his wife (Affleck's then-girlfriend, Ana de Armas) to have extramarital affairs in order to avoid a divorce — doesn't recapture the pulpy sensuality of the director's former movies. It's especially difficult to muster up any real sexiness between the two tepid leads when there is no sex to be had between their characters. 
Red Sparrow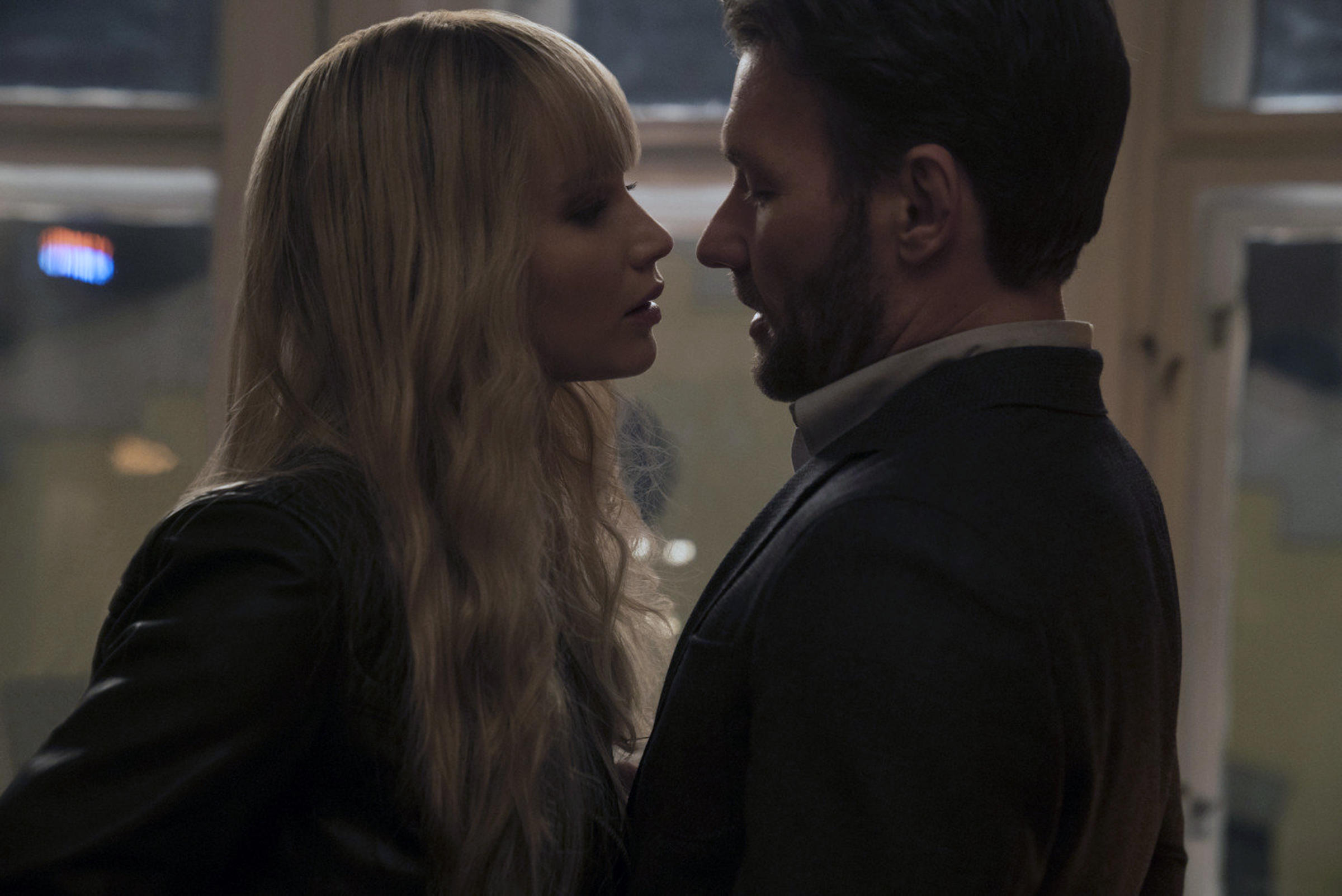 Spies are inherently sexy — James Bond has made an entire career out of dashing espionage. But no one apparently told filmmaker Francis Lawrence, who directs Jennifer Lawrence as a Russian prima ballerina turned SVR operative in the clumsy 2018 caper, Red Sparrow. Lawrence's Dominika Egorova is tasked with using her feminine wiles to seduce an American CIA agent (Joel Edgerton) working in Moscow. Given that Dominika looks like Jennifer Lawrence, it shouldn't be the hardest gig in the spy world. But so much of the sexual content of the film is entwined with violence — at one point, Lawrence's character is assaulted while fully nude in front of a classroom full of people — that it all becomes less seductive and more stomach-turning. 
Shame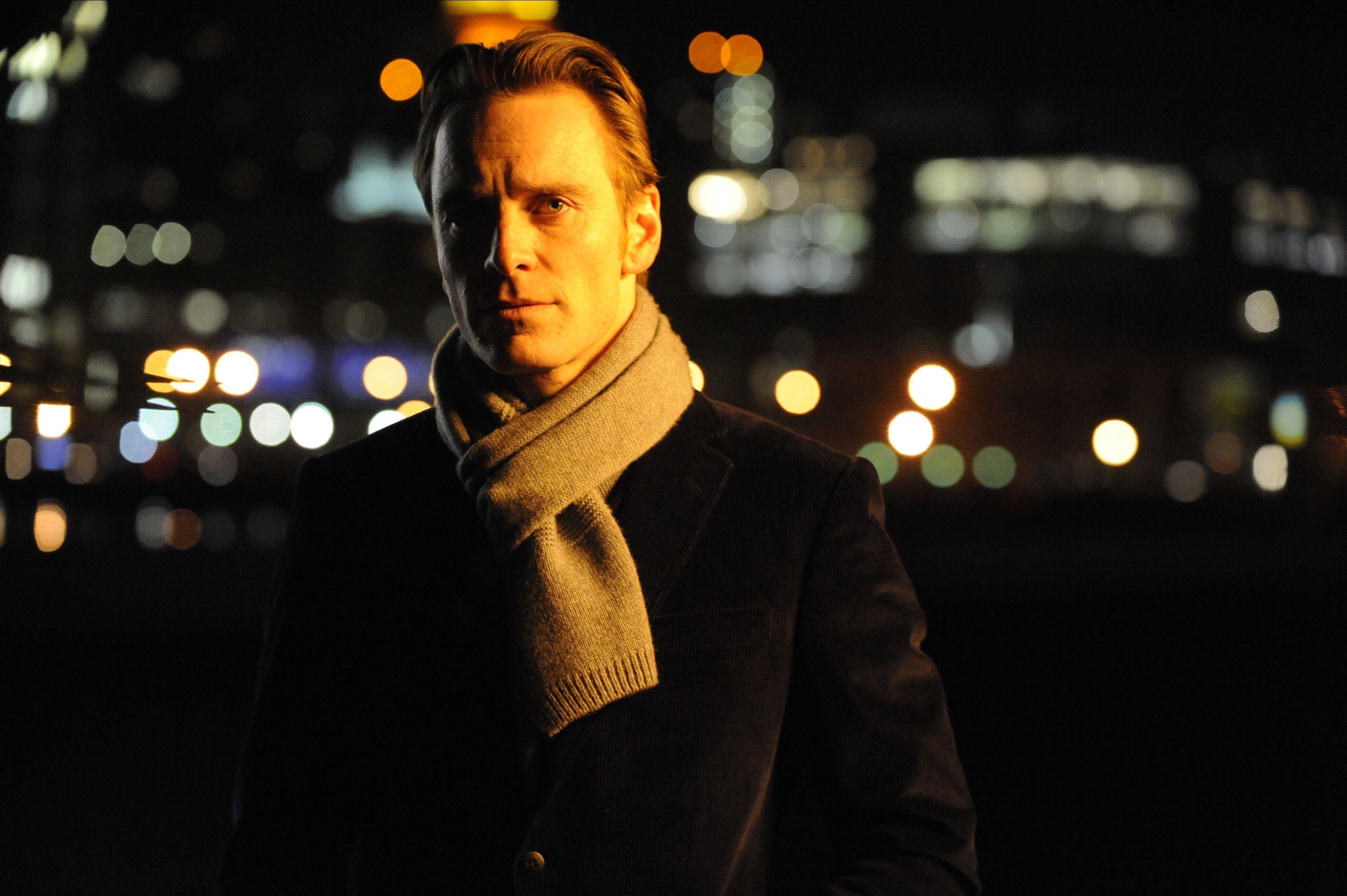 We know, we know, naked Michael Fassbender. But despite the actor's gameness for full-frontal nudity, deployed in copious sex scenes with a variety of leggy partners, Shame's bleak logline will give you pause whilst you admire the star's strong jawline and sinewy frame. Fassfrombender plays Brandon, a 30-something New York bachelor whose world revolves around his desperate, dire addiction to sex, a compulsion that closes him off to more meaningful connections, like his relationship with his younger sister (Carey Mulligan). 
The Twilight Saga: Breaking Dawn Part 1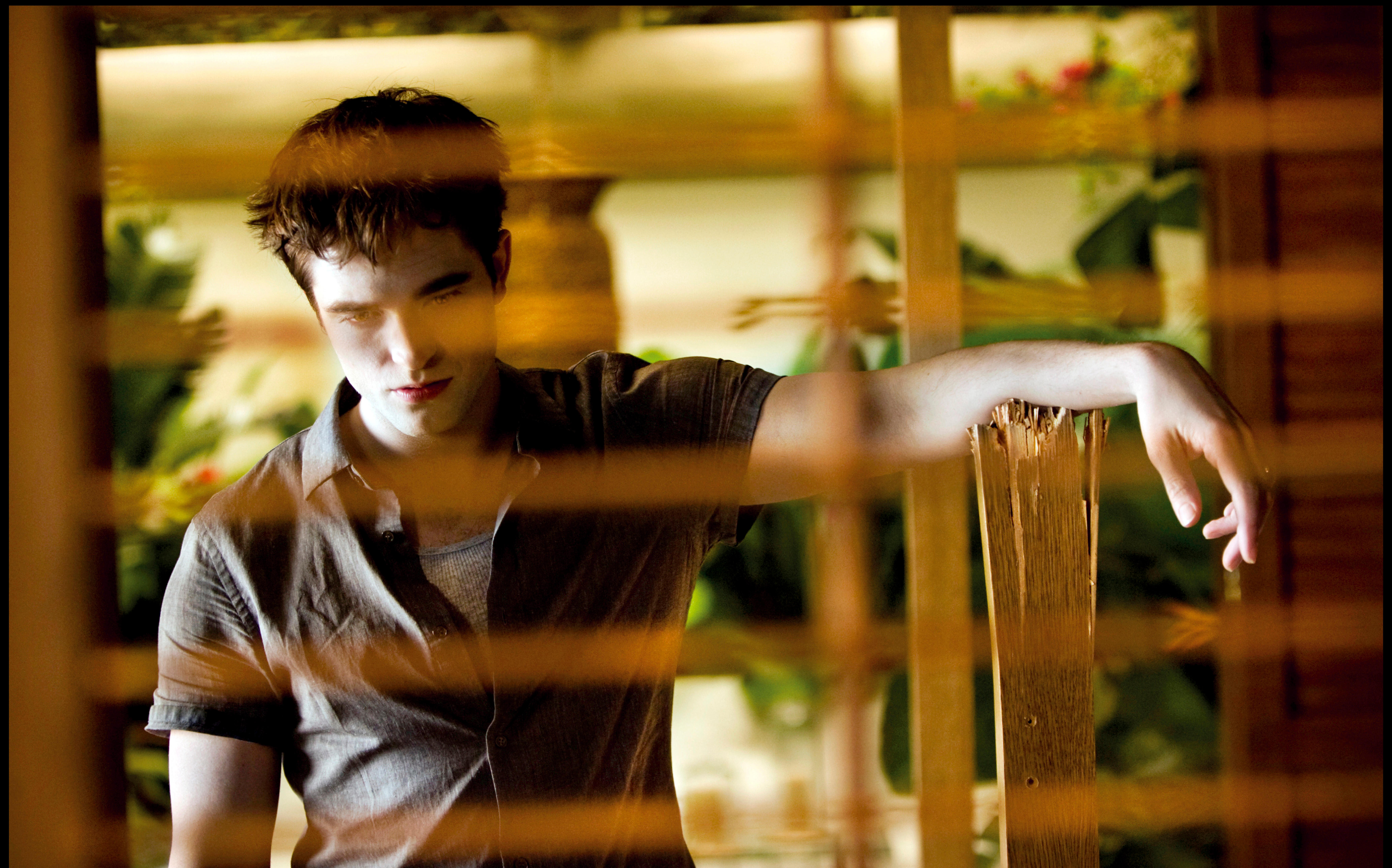 For the most part, the Twilight series operates in PG-13 territory; all forbidden yearning, teenage hormones and sparkly shirtlessness. Part one of its final chapter, however, takes things up a notch by finally allowing our star-crossed multispecies lovers, broody human Bella Swan (Kristen Stewart) and even broodier vampire Edward Cullen (Robert Pattinson), to get it on after they tie the knot. Their honeymoon night was much-anticipated by fans of the YA romance series, but only the most devout Twi-hards could be happy with the exaggerated hijinks they got: bed-breaking, pillow-bursting horseplay that was curiously devoid of any real passion (even more peculiar, given the leads were dating at the time), cutting to black before anything got good. Pattinson himself dubbed it "so ridiculous." We can't argue with him. 
Adore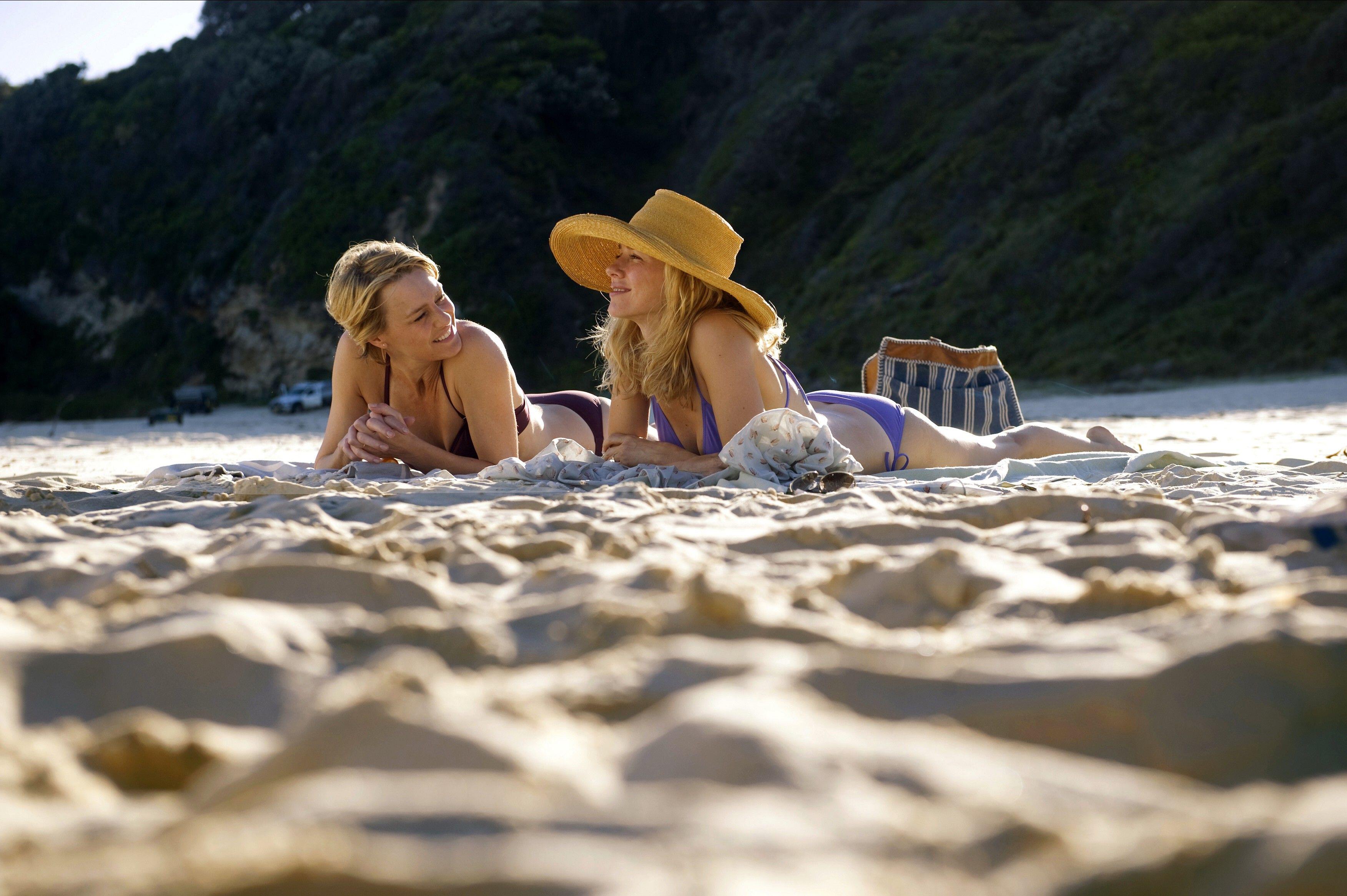 Taking mommy kinks to the extreme, this 2013 Australian drama from French director Anne Fontaine stars Naomi Watts and Robin Wright as Lil and Roz, longtime best friends living next door to each other along with their respective sons, Ian and Tom, both aged 18. Their friendship gets complicated, however, when Lil's son kisses and later sleeps with Roz, and Tom, discovering the torrid affair between his mother and best friend, spitefully seduces Lil in return. Watts and Wright are no doubt still as stunning as ever and their male counterparts may be rightfully described as "young gods" in the film, but no amount of sun-baked beauty can take away from the major ick factor brought up by Adore's near-Oedipal love scenes.