From Tchaikovsky's Christmas ballet to Bizet's barnstorming orchestral overture, some of the greatest classical pieces make perfect music for children.
Classical music has long been associated with helping develop the minds and listening skills of children.
So many of us have grown up with the genre, discovering famous chamber music through the medium of childhood cartoons, and mighty orchestral overtures via Lord Sugar and the drama of reality TV.
But with centuries of music to explore, where do you start with finding the right music to share with your young person?
Here's our selection of 10 wonderful pieces of classical music to inspire the next generation of music lovers.
Camille Saint-Saëns – Carnival of the Animals
Camille Saint-Saëns' 'grand zoological fantasy' is beautiful, funny, and clever all at once.
'The Swan', perhaps the best known movement, is scored for two pianos and a cello solo. The calming cello tune represents the bird's effortless gliding, while the rolling piano chords paint a musical picture of the swan's hidden feet, paddling furiously under the water.
Each of the piece's 14 movements represents a different animal, including a lion, donkey, and elephant, as well as fossils, an aquarium, an aviary and – Saint-Saëns' little joke – pianists, possibly the most dangerous animal of them all…
Read more: The Carnival of the Animals: a guide to Saint-Saëns' humorous musical masterpiece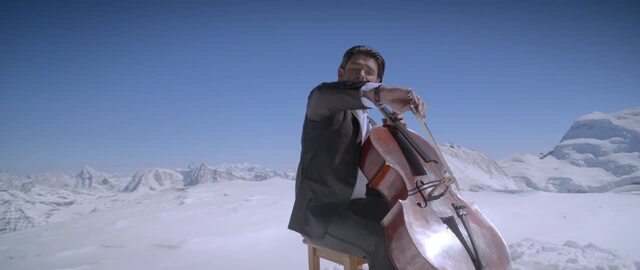 Gautier Capuçon – The Swan… on top of a mountain
Pyotr Ilyich Tchaikovsky – The Nutcracker
From the elegant 'Waltz of the Flowers' to the magical 'Dance of the Sugar Plum Fairy', the score of Tchaikovsky's enchanting ballet is a feast of wonderful melodies.
Despite its enduring capacity to charm Christmas audiences, the music of The Nutcracker is adored by families and young children all year round.
Read more: Why *that* tune from The Nutcracker is in every Christmas movie trailer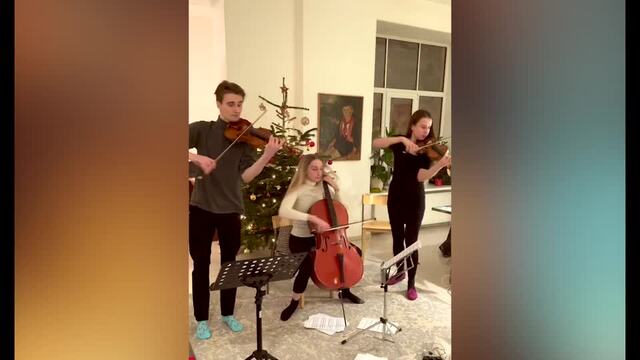 Trepak from The Nutcracker
Sergei Prokofiev – Peter and the Wolf
If it's famous names you're after, Prokofiev's symphonic fairytale for children has been narrated by some of the best in the business.
David Bowie, Patrick Stewart and Alexander Armstrong have all lent their voices to the Russian composer's children's story.
Each character in the tale is represented by an instrument in the orchestra: the duck by an oboe, the grandfather by a bassoon, the bird by a flute and the wolf by three horns. Before a performance, the instruments are usually shown to the children, which helps them to understand the unique sound of each orchestral instrument.
Read more: Meet Alexander Armstrong – from his movies to his singing background
Prokofiev's Peter & The Wolf with Alexander Armstrong and the London Mozart Players
Ludwig van Beethoven – Für Elise
Beethoven's Bagatelle No.25 in A minor is rarely referred to in such grandiose terms. Instead, most classical music lovers know and refer to it simply by its nickname, 'Für Elise'.
The catchy piano tune is short, sweet and beautifully simple – and if ever there was a piece that might inspire musically inclined kids to do their piano practice, this is it.
Its popularity has launched the musical theme out of the concert hall and into mainstream culture over the last century. The melody has been known to be incorporated into a large number of children's toys, and in Taiwan, 'Für Elise' is one of two songs played by rubbish trucks to signal that residents should bring their bins out.
Read more: Beethoven's 'Für Elise' alerts Taiwanese residents to take out their trash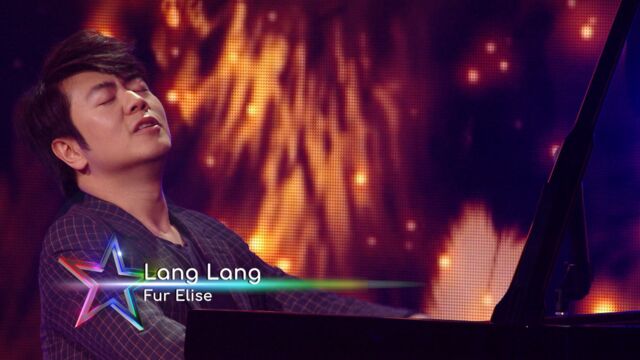 Lang Lang 'Für Elise' (live at The Global Awards 2019)
Samuel Coleridge-Taylor: Othello Suite
Samuel Coleridge-Taylor was a British-Sierra Leonean composer and conductor. The mixed-race musician achieved notable success during his career at the turn of the 20th century, and his work is still heard in concert halls today around the world.
In 1912, Coleridge-Taylor was asked to write the incidental music for a production of Shakespeare's Otello which was playing at His Majesty's Theatre in London. The result was a five-movement work which while less known than some of his other compositions, demonstrates Coleridge-Taylor's musical versatility.
The second movement of the work, titled 'Children's Intermezzo', contains some of the sweetest writing of his career, perfectly portraying the innocence of childhood.
Read more: Who was composer Samuel Coleridge-Taylor and what are his most famous works?
Coleridge-Taylor: Othello, Op. 79 – II. Children's Intermezzo
Wolfgang Amadeus Mozart – Eine Kleine Nachtmusik
The real title for this perennial Mozart favourite is Serenade No.13 in G, although it's the piece's informal title, 'Eine Kleine Nachtmusik' that has stuck.
Written when Mozart was just 31 years old, it's an uplifting piece of music perfect for young listeners and defined by its gloriously melodic strings.
Though originally written as a string quintet for two violins, viola, cello and double bass, it is also often performed by larger string orchestras.
Read more: Here's how 'Barbie Girl' might have sounded, if it had been written by Mozart
Mozart: Eine kleine Nachtmusik | Gewandhaus Quartet with Stefan Adelmann (double bass)
George Frideric – Water Music
Handel's Water Music is made up of three wonderfully jolly orchestral suites, which are easy on the ear and jauntily life-affirming.
Packed with catchy and famous tunes, each movement is based on a dance style – but it's the Suite No.1 that is the most popular.
In 11 sections, the first suite begins with a beautiful French-style 'Ouverture', continues through a jaunty 'Bourée', a stately 'Minuet', and ends with the grand 'Alla Hornpipe'.
Read more: Percussionist turns water into a solo musical instrument in an extraordinary concerto
Handel Water Music: Hornpipe; the FestspielOrchester Göttingen, Laurence Cummings, director 4K
Amy Beach – Romance for Violin and Piano
Amy Beach was an American pianist who is remembered as one of the country's first major women composers. Born in 1867, she promised her husband to limit her piano concerts to just one a year, as it was frowned upon for family women to pursue a musical career in the 19th century.
Her Romance for Violin and Piano is one of the composer's most heart-swelling melodies and a perfect introduction for the mini maestro in your life to all of the emotions this string instrument can portray.
Beach wrote the Romance at just 26 years of age, and she notably dedicated the work to her close friend Maud Powell, a virtuoso violinist and one of the 19th century's most successful female musicians.
Read more: 10 women who changed the classical music world forever
Maria Ioudenitch & Kenny Broberg – Amy Beach: Romance for Violin & Piano, Op. 23
Benjamin Britten – The Young Person's Guide to the Orchestra
Now we're cheating a little here because this piece of music literally has 'Young Person' in the title. But don't let that fool you, because Benjamin Britten's guide is beloved by music fans of all ages.
'The Young Person's Guide to the Orchestra' is the ultimate musical breakdown of all the instruments that make up the ensemble. Taking a theme by 17th-century composer Henry Purcell, Britten uses the melody to introduce each section of the orchestra by having them perform solo, in a featured section.
Listen out for the different sounds of the orchestra below…
Get your copy of The Very Young Person's Guide to the Orchestra: With 10 Musical Sounds!
The Young Person's Guide to the Orchestra – Animation
Georges Bizet – Overture to Carmen
Bizet's second opera is so packed full of memorable melodies that it's guaranteed an almost permanent position as the world's most popular and frequently performed opera.
The show's opening number is feverish and exciting, with an exhilarating melody in the strings and a persistently rhythmic accompaniment in the brass and timpani sections.
Set in southern Spain, Bizet uses the music to immediately and thrillingly cement you in the location through the scene-setting opening alone. If this barnstorming Prélude isn't stuck in you and your child's head yet, it will be now…
Read more: Operatic soprano Danielle de Niese performs the 'Habanera' from Bizet's Carmen